Edible Arrangements Perfect Gift For Mother's Day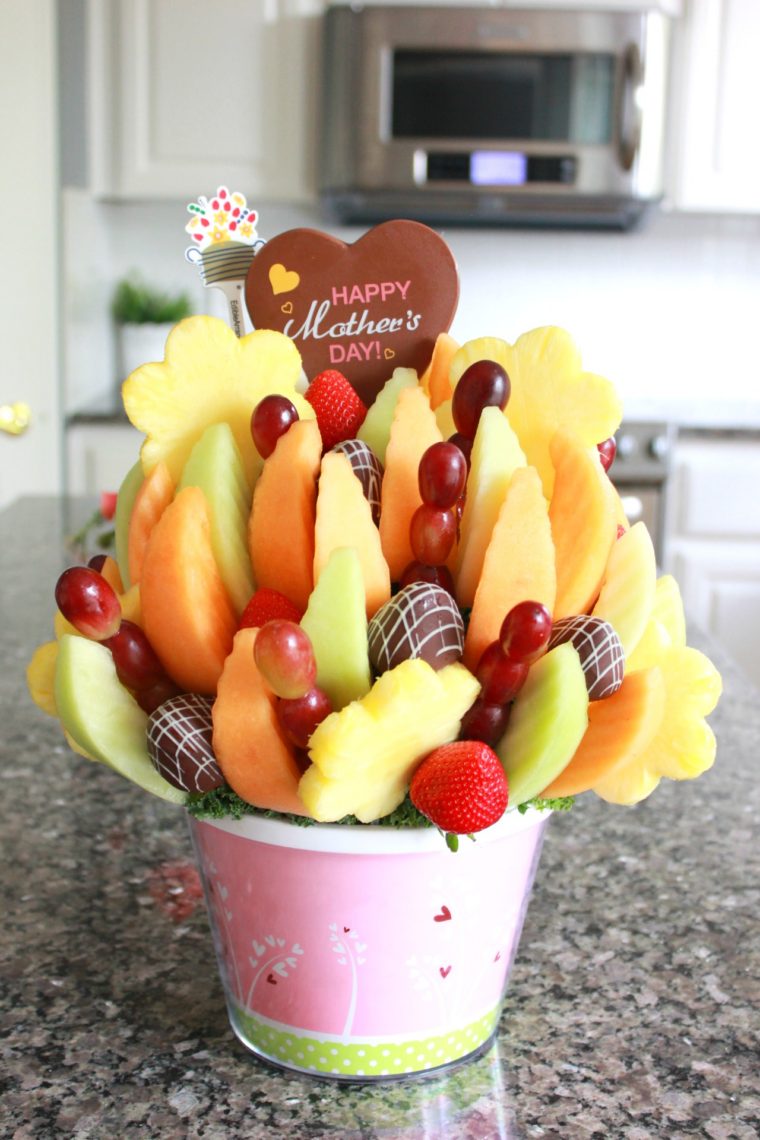 Mother's Day is quickly approaching and although I am an expectant mother.  I am expecting a fair amount of celebration next Sunday.  And while I don't plan on getting anything from my babies except maybe the day off from morning sickness, I did partner up with one of my favorite gift sending resources Edible Arrangements again to share with you what I believe is the first and best place to get the perfect Mother's Day gift delivered to your beloved mom.
Edible Arrangements are the best way to show anyone you care, because they are beautifully and thoughtfully arranged bouquets of delicious goodies that please the eyes and tantalize the taste buds.  Here, you can convey your love and appreciation in a traditional way with a twist, combining the effect of sending flowers with the added bonus of giving the gift of fresh sweets.  The chocolate from Edible Arrangements is also very high quality.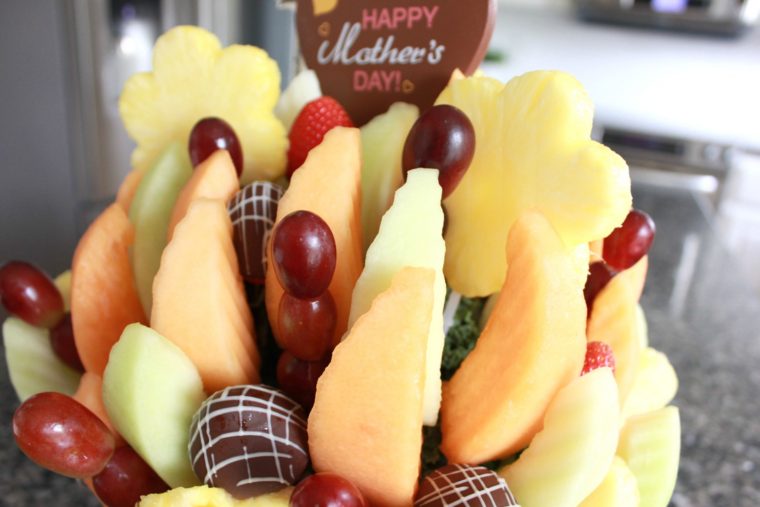 I got mine early and the fresh melon and grapes and chocolate covered Strawberries are exquisite.  They are perfectly ripe and fresh and it is so fun to use it up and throw out the sticks when I'm done.  The arrangement also came with cute flower shaped pineapple slices which Eric at and said they were the perfect balance of sweetness and acidity.  The whole arrangement came in an adorable reusable container.  My Mother's Day bouquet with the chocolate heart, semisweet chocolate dipped strawberries, pineapple daisies, etc. is just one of the wide array of arrangements you can order just in time for Mother's Day to send to your mom, your friends, your aunt… anyone you know who is a mother.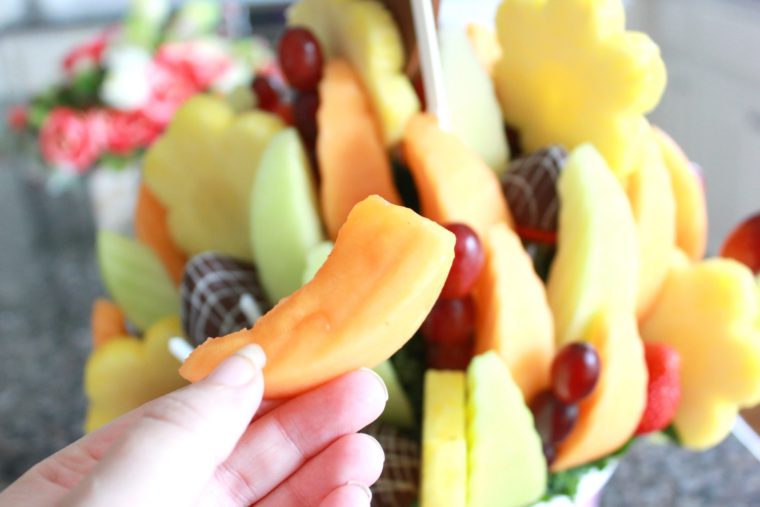 Go HERE for great Mother's Day ideas and have Mother's Day gifts delivered.  If you order by 5/11 you'll get 20% off of a $65 order use the code – BLOG5171.  If you're a procrastinator, that's okay too.  Edible Arrangements has same day delivery.