The Baby Monitor We Use With The Twins
Thank you VTech for sponsoring this post. Check out the VTech VM342 Video Monitor with Wide-Angle Lens and Standard Lens to keep an eye on your little one!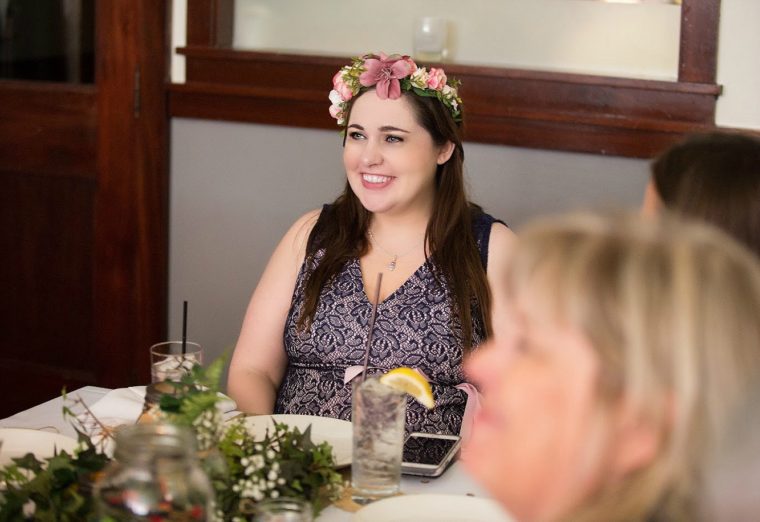 I look at my precious babies in awe and I can't believe they have only been with us for such a short time.  They have been a part of our lives for much longer and I've been carrying them around for the better part of a year but it is funny to look back on even my recent Baby Shower.
Now that I have the two greatest gifts imaginable I never thought how strong my drive to protect them would be,  I'm so thankful now that I have the amazing technology of VTech so I can monitor Gwendolyn and Lawson's activity when I can't be right with them.  The VTech Baby monitor made it's debut at my baby shower and was one of the highlights with many of the moms excitedly sharing how much range and diversity they have in their product line and how stylish VTech baby monitors are compared to others.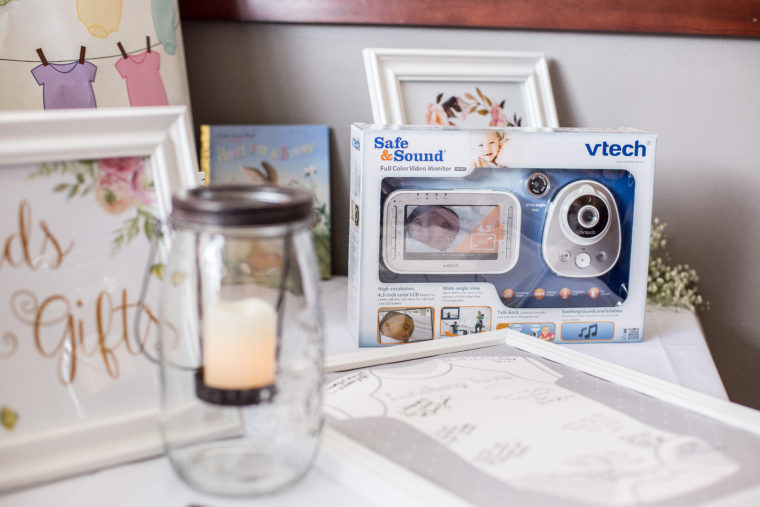 I have to say I'm super impressed with my VTech VM342.  It has a wide angle and a standard lens and I love how I really don't have to sacrifice aesthetics for function.  The VTech baby monitor has style, design features and functionality that really put me at ease in even my most anxious mom moments.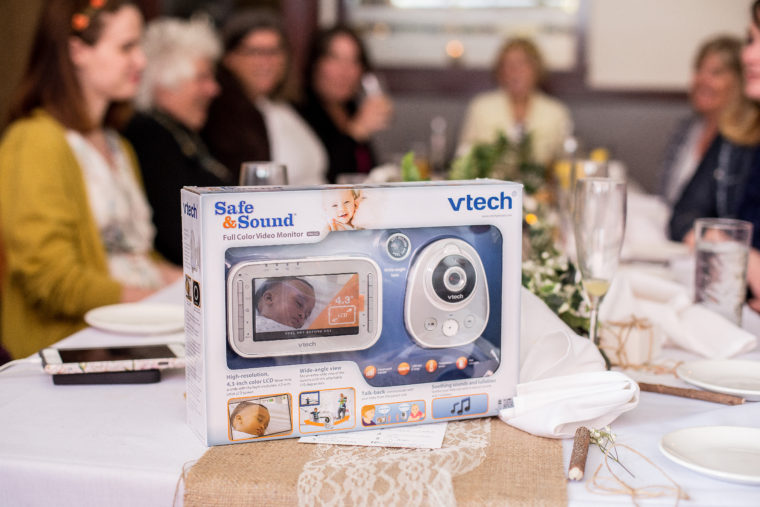 The party was so much fun with lots of laughs and stories amazing food and gifts for the little ones.  The woodland theme which carries over into their nursery was so special for me and we got fantastic pictures.  I'm really proud of the table display that drew in my party guests and carried the theme almost on it's own.  We had a to die for list of hors d' oeuvre including grilled cheese sandwich in tomato soup, chicken satay (a throwback to my wedding), and gin marinated salmon served on sliced cucumber.  We also had two chocolates from a local chocolatier especially chosen to represent each of the babies.  Eric and I did this at our wedding as well.  We had fun games that drew everyone together and sparked lively discussion, plus we got some of the most creative onesie designs hand drawn, stickered, glued, and stamped with love.  I am exceedingly grateful to my family and friends at the party and all of you who have so warmly and generously welcomed Gwendolyn and Lawson into this world.  They are treasures beyond my wildest dreams which is why I look at my VTech baby monitor as a reminder of this incredible journey and how loved and cared for our little miracles are.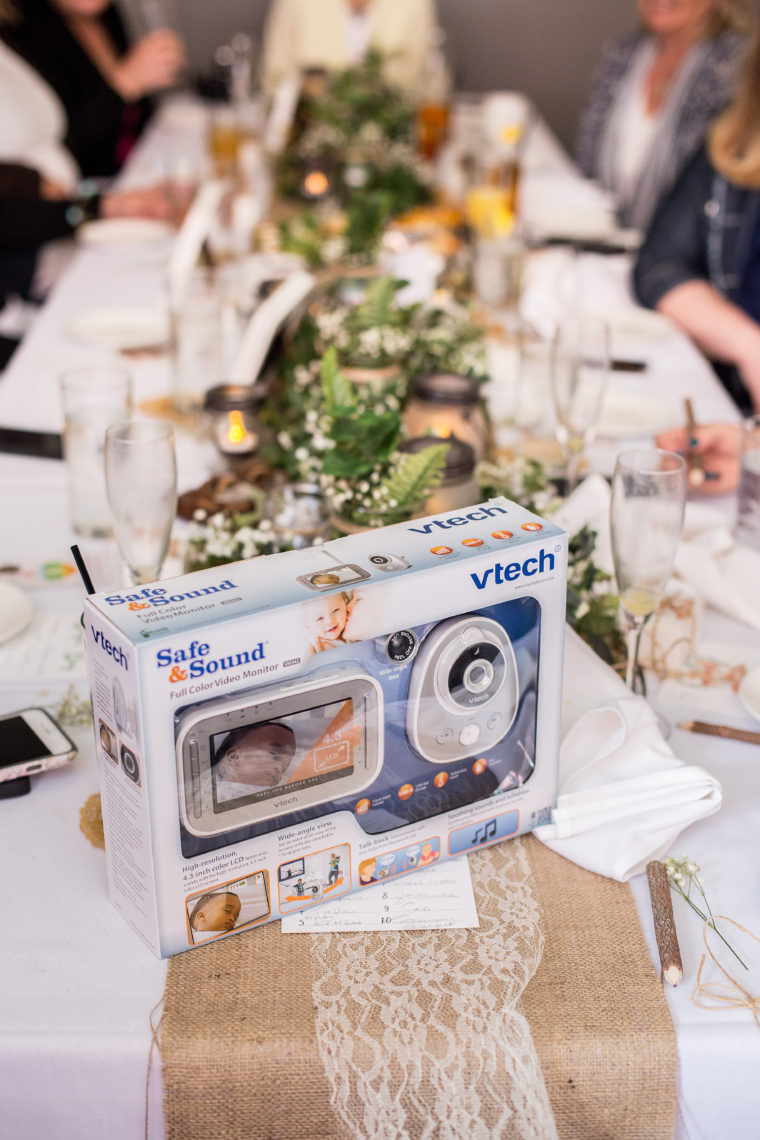 Most VTech monitors come standard with features like 1,000 feet of range, digital transmission, and two way, talk-back intercoms.  Every parent is different and can select the monitoring system the suits their needs best I love that VTech takes this approach and makes staying connected to my babies so accessible.  Right now, the babies are right with me basically 100% of the time, but I'm so relieved to have this security in my home for those times when I will not be able to physically be there to dote on them every second of the day.
Thank you everyone for making a difficult pregnancy much easier with your love and support.
Now it is time to win! I am giving away a VTech VM342 Video Monitors with Wide-Angle Lens and Standard Lens to a lucky reader! I love it so much I want you to have one too!
I was selected for this opportunity as a member of CLEVER and the content and opinions expressed here are all my own.