Why get a baby monitor – Keep your baby safe
A baby monitor may seem like an unnecessary expense. But it has been confirmed that a baby monitor is the most important and essential gear you can buy as a parent.
Baby monitor allows you to let your baby sleep in peace and be in another room. You will know the baby wakes up. For very good baby monitors it is enough if the baby starts to fidget – you'll receive an alert.
The baby monitors are very important and you will find them in almost every family where there are children. The market offer is really wide, so you will have something to choose from.
Baby monitor app is a very modern and better replacement for classic hardware baby monitors. The main reason why a baby monitor app is better than classic baby monitors is the wide range of features that these baby monitor apps have.
Image: download here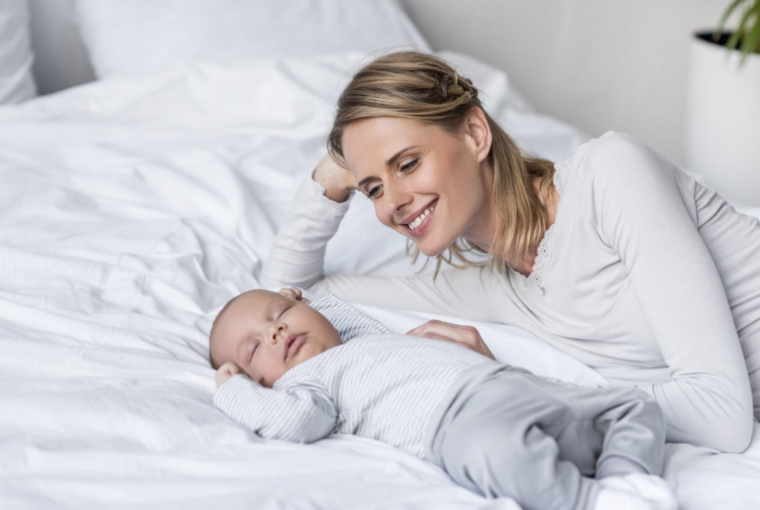 Why is the baby monitor important and why should you get it?
The answer is simple – to keep your sweetheart safe. Baby monitor operation is simple and straightforward, and you have an overview of the baby, especially if you have a crib located outside your bedroom. Make sure to check out iBaby Monitor. 
A baby monitor app is indispensable. 
Key features of the baby monitor
Since the baby monitor is almost always on, select a model that can be charged via the charging cable. You don't want the battery to discharge all the time, especially not when you need the baby monitor the most.
Night vision feature is indispensable when a child is sleeping in a very dark room. Annie baby monitor also lets you control the brightness of the night light.
The zoom-in feature is a game-changer if you need to watch your baby up close. Nothing will pass unnoticed.
Another very useful feature is motion detection. Annie baby monitor detects movement. Therefore, this app informs you immediately after any motion is detected. The automatic video recording function allows you to look back at, e.g. what woke up your baby. This function starts recording as soon as motion is detected.
If your baby can't fall asleep, it may help you to calm the little one down with lullabies and white noises. Annie baby monitor offer over 15 of them – from natural and household noises, over musical instruments to the sound of mom's heart. And if your baby has already woken up the microphone with the two-way video can help to reassure your baby that you are already on the way to him/her.
Annie's other useful feature is a picture in picture feature. If you need to respond to a few emails on your phone or just scroll through a TikTok, then you will use this feature. This feature allows monitoring your sleeping baby while using the phone for normal use.
Image: download here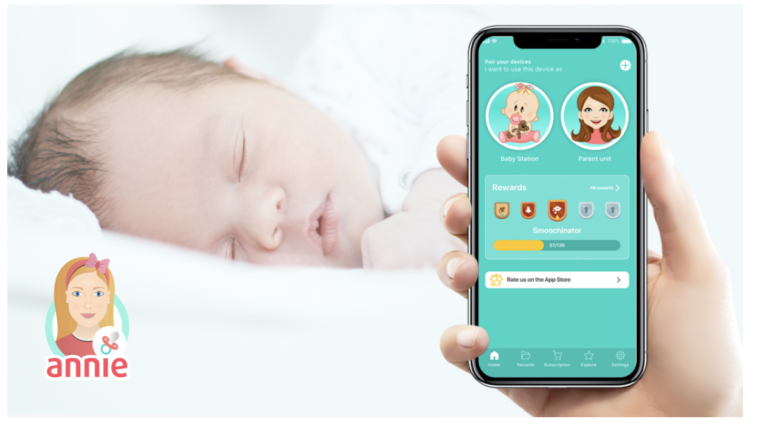 Using Annie as your baby monitor app is super convenient. All you need is the Annie Baby Monitor app and at least two devices. You don't need to buy any new devices, use those you already have (smartphone, tablet, laptop, Apple watch, Onvif/HomeKit camera) in any combination.
One of the biggest benefits of the Annie baby monitor app is that you can try it for free for three days before deciding to buy it – which no hardware baby monitor offers.
How to start using Annie as your baby monitor?
Go to App Store or Google Play and download the Annie Baby Monitor app on all devices which you have decided to use as your baby monitor. One device is a parent unit and the others will be a child unit. Pair the devices. 
The monitoring can begin!
This baby monitor will help you a lot and will certainly become an indispensable part of your daily life.