Disney's The Lion King Blu-ray Aug. 29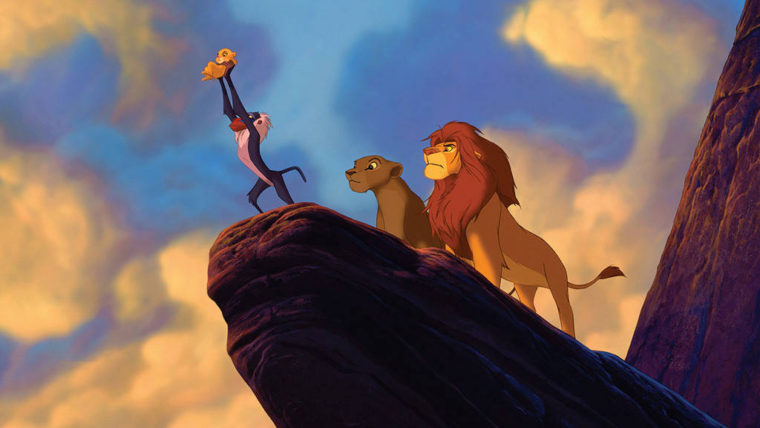 The Lion King is getting special treatment as part of the Walt Disney Signature Collection alongside classics like Snow White, Bambi, and Pinocchio!  I got to watch this movie again in this new collection format as the Circle of Life Edition and it is still one of my favorites.The new release features amazing new bonus features that offer new insights into the creation of a true masterpiece and offers a unique glimpse at the videotaped performances of the actors over the animated footage in a really cool montage.
Other great features are a choreographed look at the creation of the likeness of one of Disney's most iconic villains, Scar, and a fantastic series of taped sessions in which the co-directors Rob Minkoff and Roger Allers pitch storyboards and fine tune the aspects of storytelling down to the color palette.  They also demonstrate a remarkable sense for how to 1up situations with comic potential and use the environment to reinforce and externalize the character's' inner struggle.  It was very entertaining and enlightening.
The Lion King is loosely based on Shakespeare's Hamlet and follows the journey of a young prince in exile to reclaiming his proper place as king.  It is one of the most beautiful pictures in the Disney catalogue enhanced by Hans Zimmer's academy award winning original score and the timeless love ballad "Can You Feel the Love Tonight?" among other terrific classic songs by Elton John and Tim Rice.  One of the cool features of this Circle of Life Edition Blu-ray is the sing-a-long setting for interactive family fun.
The Lion King Circle of Life Edition Blu-ray is part of the Walt Disney Signature Collection and is now available for pre-order.  It will be released August 29th.  What Disney DVD, or Blu-ray collection, or series is your favorite?  What are the best bonus features you've ever encountered?  Let me know in the comments.
Disclaimer – I was sent a copy of the film for this review.