Loaded Thanksgiving Sandwich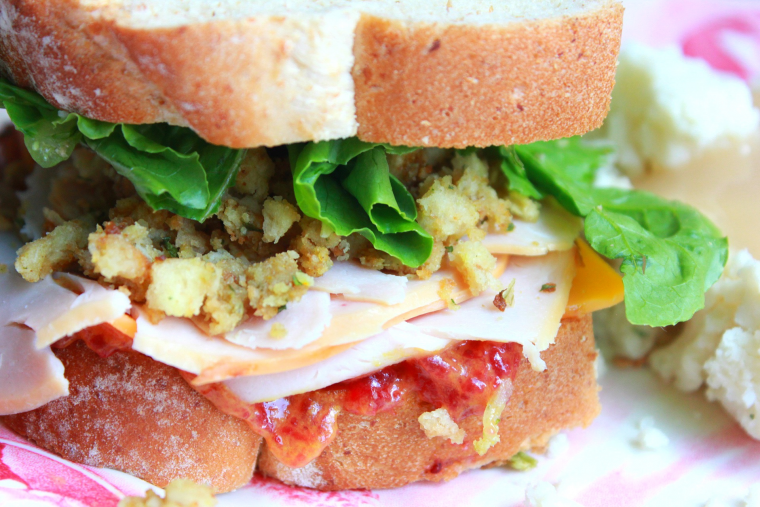 It's been such a nice sunny day today.  The clouds drift in front of the sun and darken the sky from time to time, but it has been very pleasant and beautiful, which is nice because I am clinging to every once of pleasantness I can before we are hit with constant drizzle.  I've had such a fun summer and I'm not ready for it to end yet.  The one good thing is I can now look forward to the upcoming holidays with anticipation.  In fact my all-time favorite dish is a Thanksgiving inspired turkey dinner.  Just thinking about it recently has got my craving a big ol' plate with all the fixin's.  I was sent Sara Lee ® Artesano ™ Golden Wheat Bread to feature in a recipe and in my own opinion it turned out fantastic.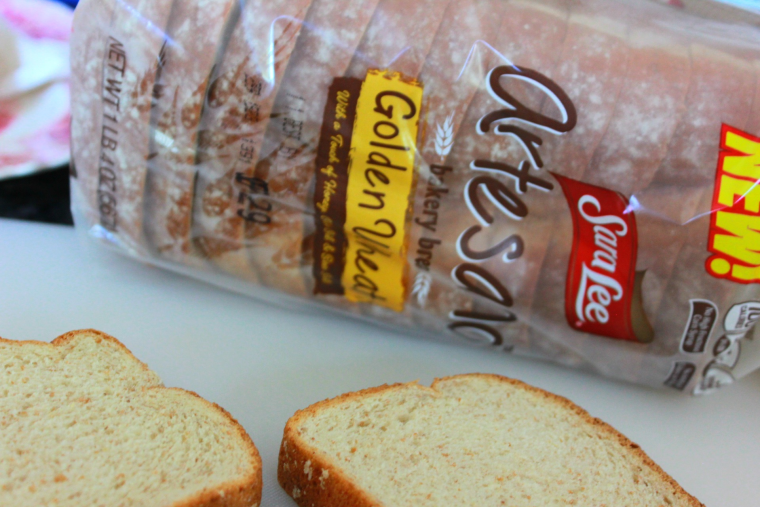 Eric does not have a gluten allergy and is a devourer of wheat bread, and he told me he loved it with an enthusiastic thumbs up.  I've been wanting to do turkey as of late and I thought about how one of my favorite things to do with the leftovers is to make a nice thick sandwich with everything in it.  So, that's what I did.  I took carved turkey, added stuffing, cranberry mustard, lettuce all settled nicely between to beautiful golden slices of Sara Lee Artesano Golden Wheat bread.  They hold up strong to the weight of the turkey and other fillings.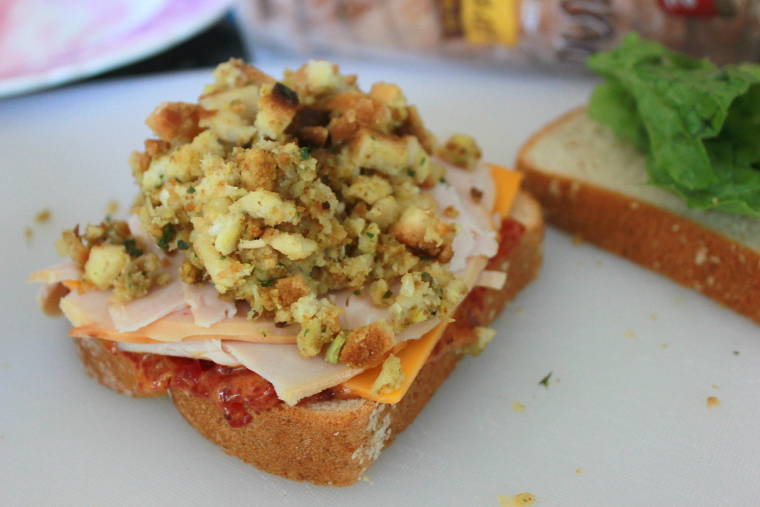 As soon as I snapped the photo it was gone.  This is really good bread.  Perfect for sandwiches and for toasting.  Next stop, Grilled cheese.  The thick flour dusted slices just beg to be grilled cheesified.  The bread is soft and fluffy but gets that perfect crisp on the outside.  There's no high fructose corn syrup in this bread and no added colors or flavors.  It's made with olive oil, sea salt, and an oh so important touch of honey.  Find out more about this delicious bread here.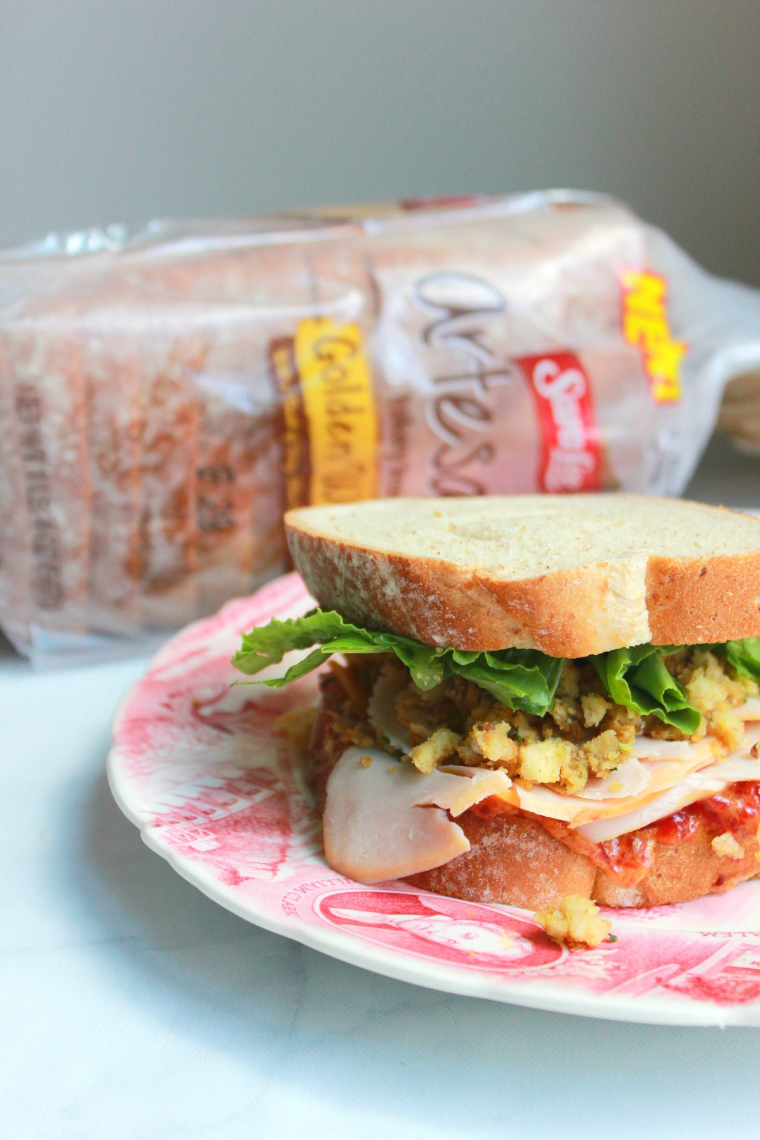 This recipe has really cheered me up and gotten me in the mood for fall and that curled up comfort food weather.
Loaded Thanksgiving Sandwich
Ingredients
Sara Lee® Artesano™ Golden Wheat Bread
¼ Pound of Turkey, Sliced
⅓ Cup of Prepared Stuffing
¼ Cup of Yellow Mustard
½ Cup of Cranberry Sauce
Slices of Cheddar Cheese
Lettuce
Instructions
Mix the mustard and cranberry sauce to make a wonderful - cranberry mustard sauce
Assemble the sandwich
Slice of Sara Lee® Artesano™ Golden Wheat Bread then spread of cranberry mustard, turkey, slice of cheese, stuffing, lettuce, and top with another slice of Sara Lee® Artesano™ Golden Wheat Bread
This is a sponsored post written by me on behalf of Sara Lee® Artesano™ Golden Wheat Bread.