The Secret On How We Keep Our Car Clean
This shop has been compensated by Collective Bias, Inc. and its advertiser. All opinions are mine alone. #DIYWithRugDoctor #CollectiveBias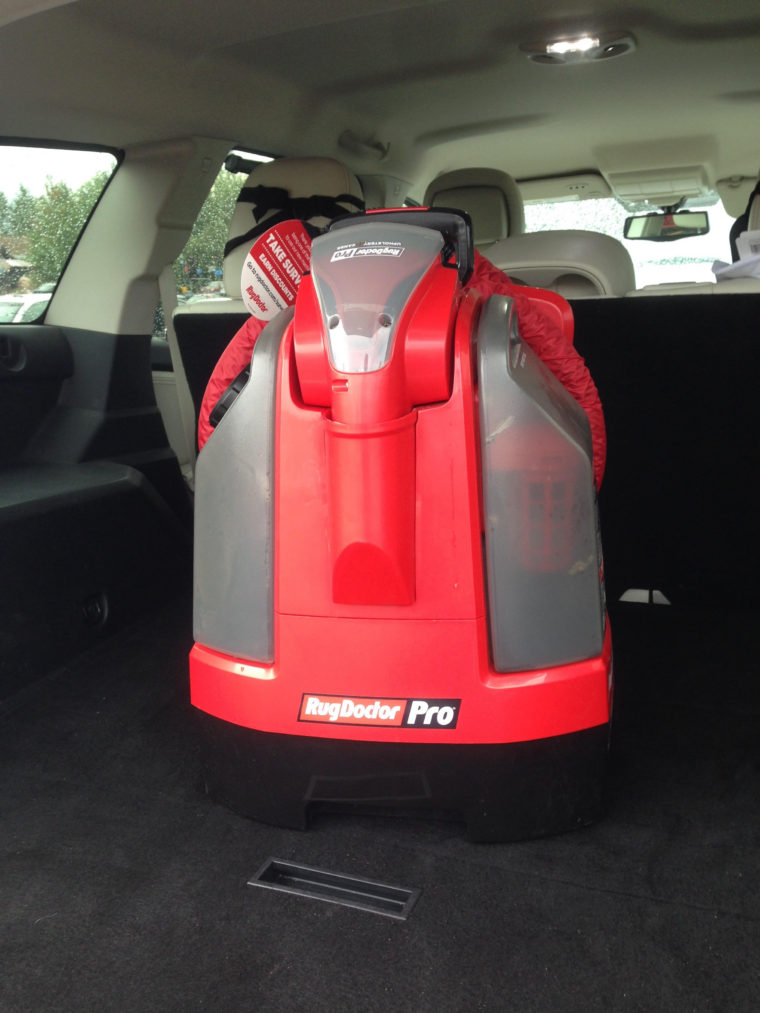 I feel bad sometimes, because Eric is always having to refuel his car.  The mileage isn't great, but he also drives it a ton.  Commutes, errands, family outings.  He does all of that.  I rarely get behind the wheel.  It's been that way since even before I was pregnant.  The result of all the use and chaos that comes with transporting our precious cargo all around the Portland area is that his car is not exactly the cleanest.  With all we have to do each and every day, cleaning out Eric's car has just (ahem) taken a back seat…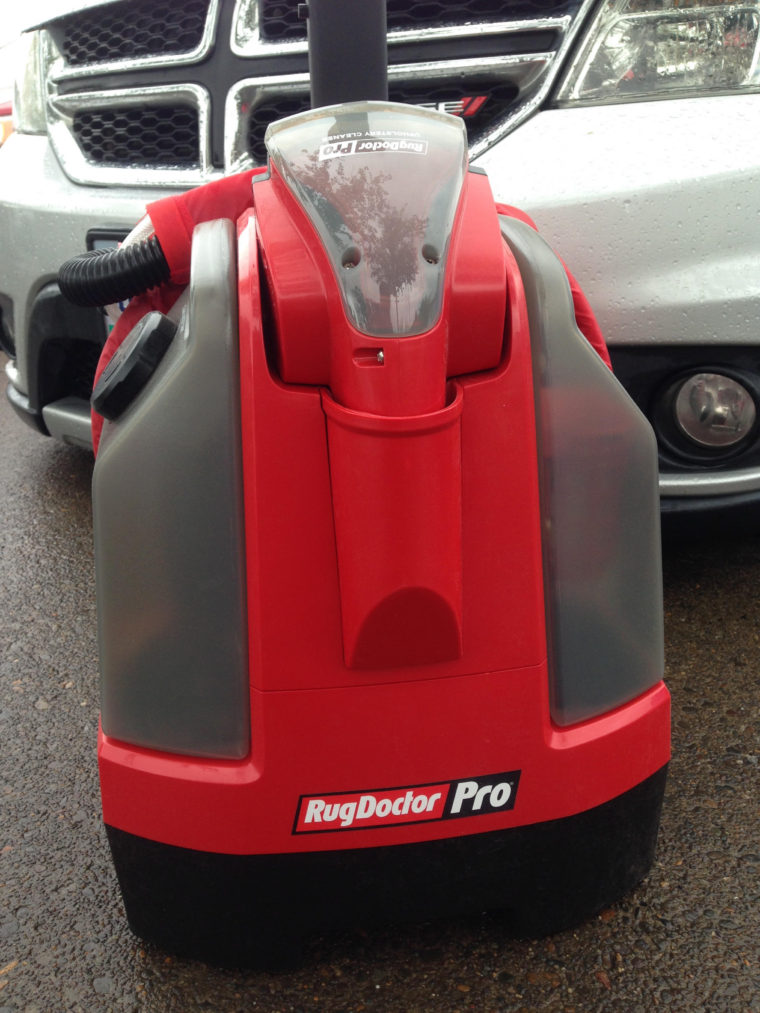 Well it gets to the point where you start looking into services that can get the job done for you, so you can get a professional clean, but getting the carpet in your car done by a professional can easily be at least $100.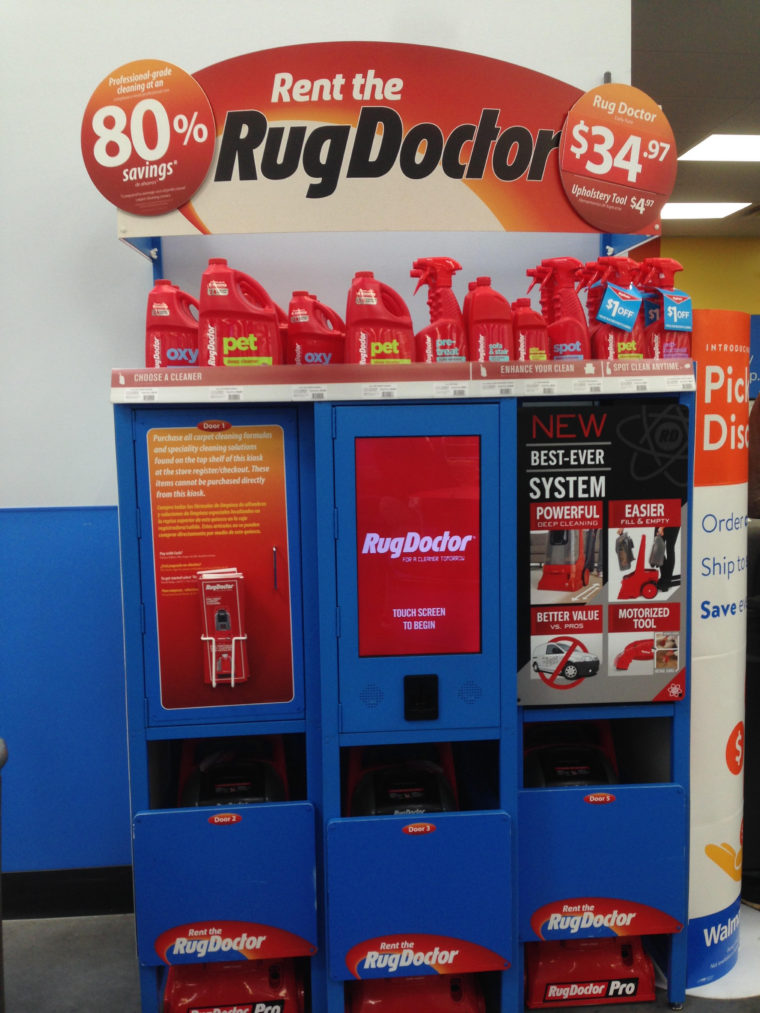 When you look at all the places $100 can go, carpet cleaning just gets pushed down on the list,  regardless of how important it is.  An average carpet clean in your home is going to cost about $250 per visit.  That's when I started really considering a solution that is affordable but will still remove odors, improve air quality and eliminate stains just  like a professional clean would.  I was thinking this over at Walmart, when it finally hit me.  I must have walked by the Rug Doctor kiosk dozens of times without giving it a second thought, but when I looked further, I saw that a rental for the Rug Doctor Pro-Portable Spot and Detailer System that was just what I needed was only around $30, including the cost of the Pro formula solution.
That's like a 70% savings.  Plus, we get the satisfaction of seeing how much dirt is actually extracted from his carpet.  Eric tried it out and it was surprisingly gross, but his car looks and smells like new. Rug Doctor has the superior cleaning power we needed and the lightweight portability we needed.  Two fantastic things about this that I wish I'd known sooner are that it comes with wheels and an extendable handle, so it really is easy to move around, and the motorized brush has really powerful suction, so all the scrubbing and dirty water removal is basically done by this powered brush.  Renting a Mini Rug Doctor at Walmart to do this job was such a good decision.  It's quick, easy power on the go.  The detachable tanks are super easy to refill and empty and even have a built-in measuring cup for quick replenishing of the formula.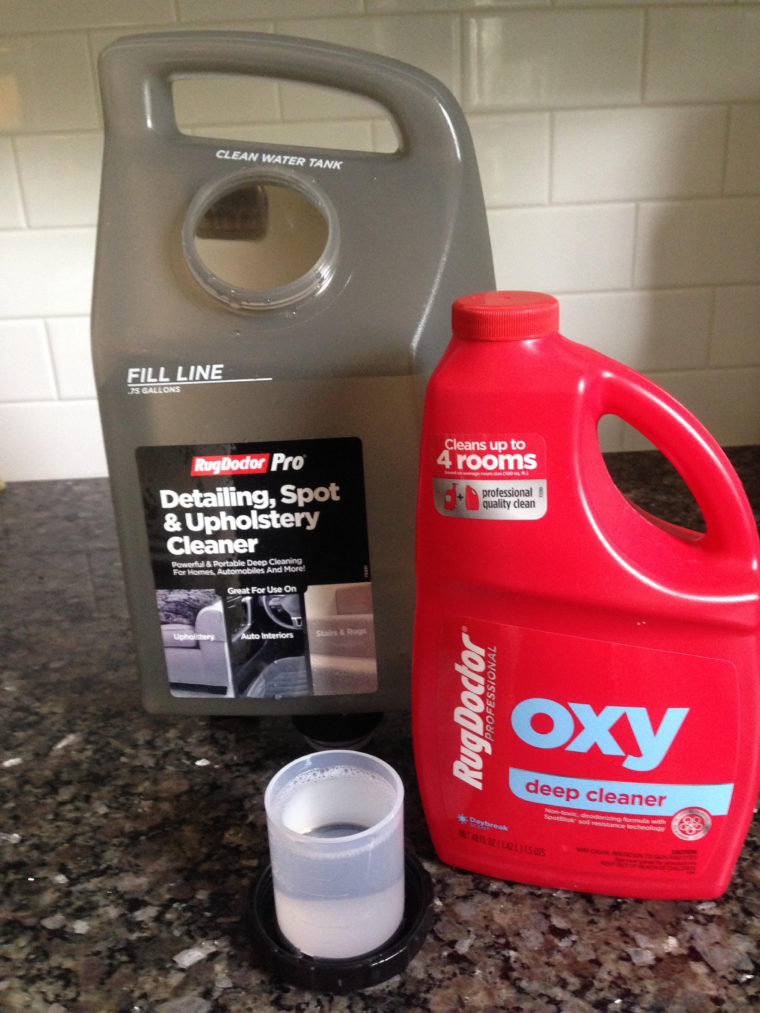 This cleaning job was fast and the outcome was professional quality.  I looked at the savings from the Pro-Deep system and that is over 75% savings off of the average cost of $250.  Both Rug Doctor systems are tremendously affordable.  The Pro formula solutions from Rug Doctor clean, deodorize and protect fibers and are kid and pet safe.  There are two formulas, Pet and Oxi and there is even an upholstery formula for vehicles for the optimal clean.
After using the Rug Doctor I can say I'd do it again, It's the best way to restore carpet, eliminate odors and improve air quality.  If vacuuming is like a dry shampoo, Rug Doctor is like a shampoo and a rinse.  Rug Doctor is available in Portland and Denver and right now you can save even more with a coupon for $3 off any Rug Doctor machine rental.