Valentine's Day Shopping Hacks from the Experts at 1-800-Flowers.com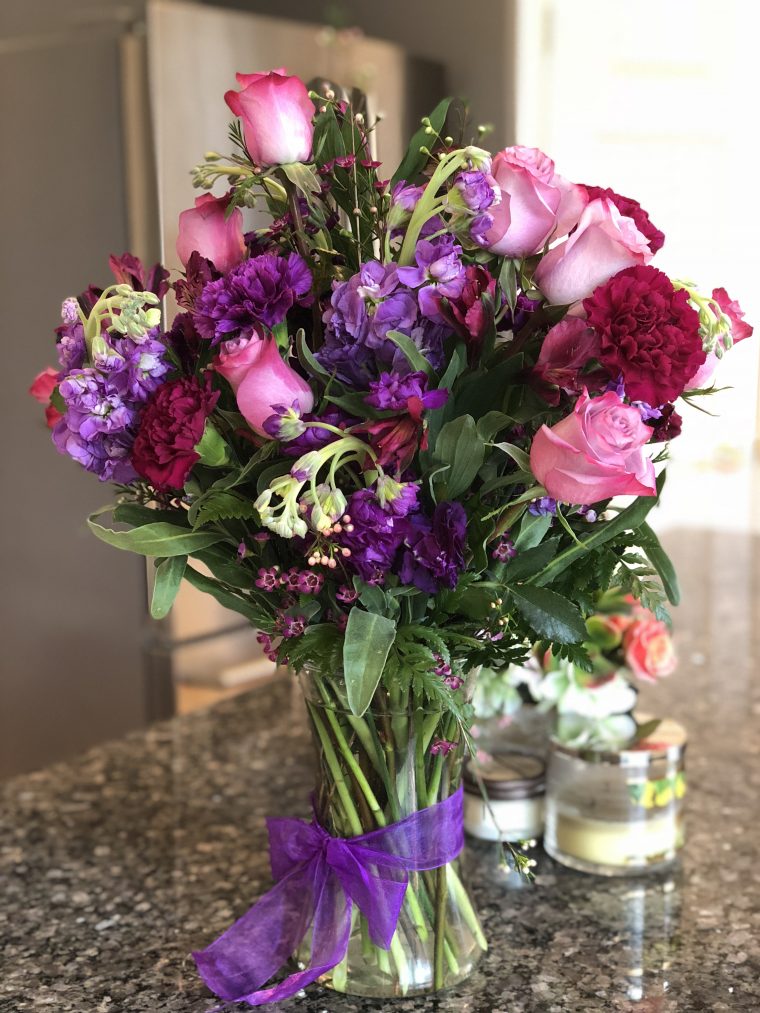 1-800-Flowers.com sent me a beautiful arrangement to brighten up my home just in time for February and wanted me to remind all of you about what a great resource 1-800-Fowers.com is when it comes to showing someone that you care this valentine's Day.
Besides the arrangement I received, 1-800-Flowers.com also provided a helpful list of shopping hacks so you can score the perfect gift for your valentine.
Tip #1
Save big by shopping early.  If you order Valentine's Day Flowers before February 4, you'll get exlusive discounts you can take advantage of.  So order now, to spend less.
Tip #2
Decide on if you need a vase.  1-800-Flowers.com wants to remind you that you can order expertly designed arangements from local 1-800-Flowers.com florists, or fabuous bouquets "Fresh From Our Growers™" that are delivered in gift boxes with a vase, or without.  Your Valentine may love DIY floral designing, in which case you can skip the vase and save a little money by ordering an arrangement labeled "Shipped in a gift box" and selecting the "Bouquet Only" option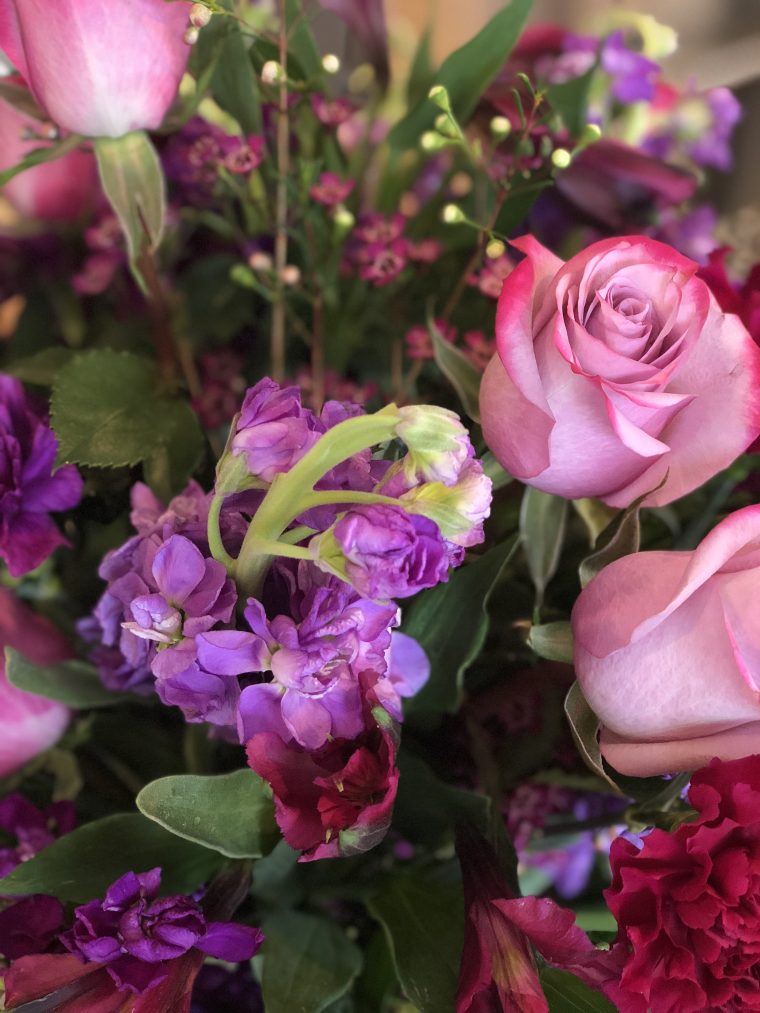 Tip #3
Sign up for email and mobile text alerts.  Signing up to receive alerts from 1-800-Flowers.com will ensure that you receive real time email updates about specials and text notifications about limited time offers
Tip #4
Don't wait until the 14th.  If you are sending flowers to your sweetheart's office send them a day or two early.  This move not only garners extra attention from coworkers, it gives the flowers a chance to bloom so they will be at their best on the big day.
Tip #5
Keep tabs on your order easily with 1-800-Flowers.com's new Customer Service Hub  You'll get real time updates on your order status and even access options to modify your order in addition to live chat support.  This service saves time and effort.
Tip #6
Earn free and fast shipping.  Join the Celebrations Passport loyalty program for no service charge and unlimited free standard shipping year round on all orders across the company's entire list of brands including Simply Chocolate, Harry & David, and Cheryl's Cookies.
Tip#7
Schedule a delivery for February 13th, as deliveries on the 14th will carry on throughout the day and could lead to potential disappointment.  Teachers and other professionals sometimes have varied schedules or leave early for the day.  Side stepping this issue with an early delivery is the way to go.
Links:
Website:
Customer service hub:
https://www.1800flowers.com/customer-service
Celebrations passport:
https://www.1800flowers.com/passport-flowers
SImply Chocolate
https://www.simplychocolate.com/
Harry & David
https://www.harryanddavid.com/
Cheryl's Cookies
Disclaimer – I was sent this bouquet for this post.