1-800-Flowers Pro Tips for Winning Valentine's Day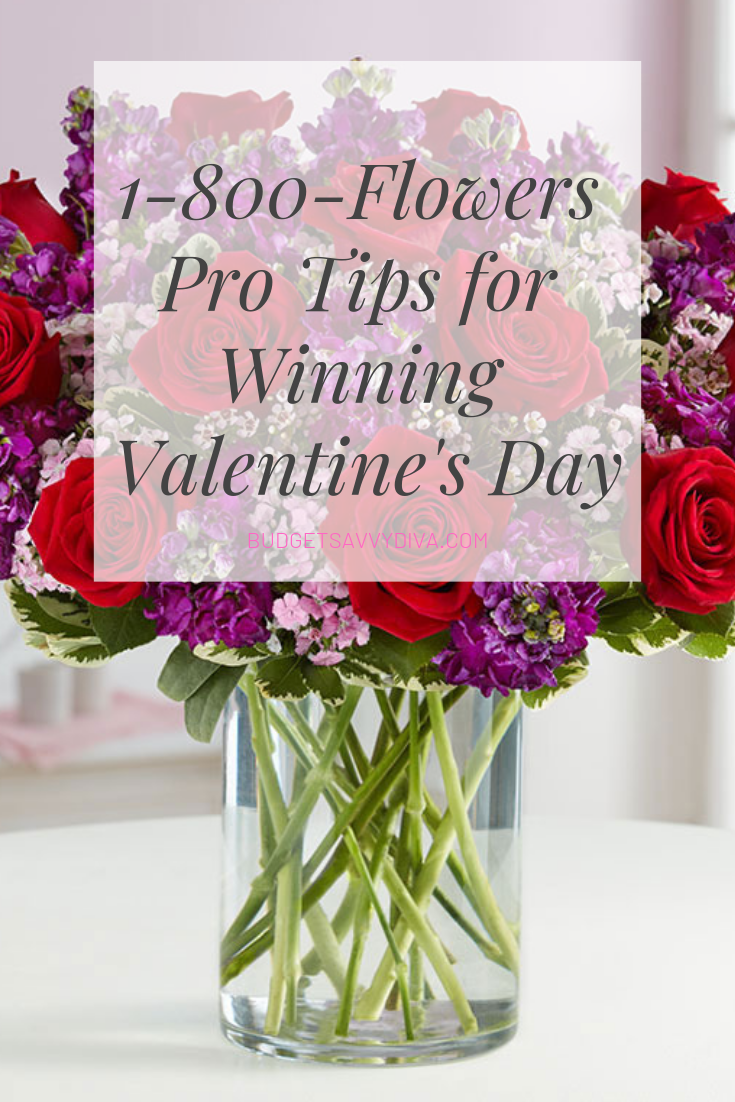 Valentine's Day is the holiday we all look forward to once Christmas is over.  Aside from New Years Eve it is one of the few holidays mostly made for spending with that special someone in your life.  In some cases, New Year's is like an audition for Valentine's Day! In any case, there is a lot of expectation surrounding the holiday and you want to do it right.  That's why 1-800-Flowers.com wants you to take advantage of their advice for making a good impression and even save money.
Save Big by Buying Early
Important gifts often see prices rise as demand escalates.  This is true with Valentine's Day as well.  Don't wait until the last minute on a gift you already know that you intend to send.  If you do, you may let it slip your mind completely. The best case scenario is you over pay and potentially look like you forgot, or that it wasn't that important to you.  It's alway best to order your floral arrangements right away. Plus, as long as you do it quickly, you could save a huge percentage on the price of the arrangement. 1-800-Flowers.com is offering to 40% off through the use of exclusive discounts on orders placed by February 3.
Get Exclusive Deals with Various Chat Features
Another awesome way to save on your 1-800-Flowers.com order is use Facebook Messenger, Google Assistant, Amazon Alexa, or Apple Business Chat to chat your way to some exclusive deals.  Interacting through these platforms will start a conversation that provide you with information you might not find if you shop on your own.
Keep Communication Open
It's important in any relationship to keep an open line of communication.  The same goes with your relationship to 1-800-Flowers.com when you make a purchase.  After placing your order, you will have access real time confirmations along every step of the way.  All you have to do it go to the super easy customer service hub, and they will provide up to the minute order status, order modification options and even live chat support.  It's the best way to be in the know about your gift until it finds its way safely to your valentine.
Last Minute Help
Even though you know you shouldn't sometimes you wait until the last minute.  Life just happens sometimes and even something as simple as going to 1-800-Flowers.com can be more easily said than done.  If you just can't make the time to send something special in advance of the big day, there is still some hope! 1-800-Flowers.com offers a digital gifting experience, that lets your valentine know you are thinking of them.  With this gifting experience you can make your selection and instantly notify the recipient that they will soon be receiving something special.  Even if it doesn't arrive on the day, They will have the digital gift.
Plan Ahead
Last minute purchases on a major holiday are never ideal, so it's always good to plan ahead, even to the next occasion.  Ideally, you will jump on top of your Valentine's Day shopping right away. But there are always other special moments throughout the year that 1-800-Flowers.com is perfect for.