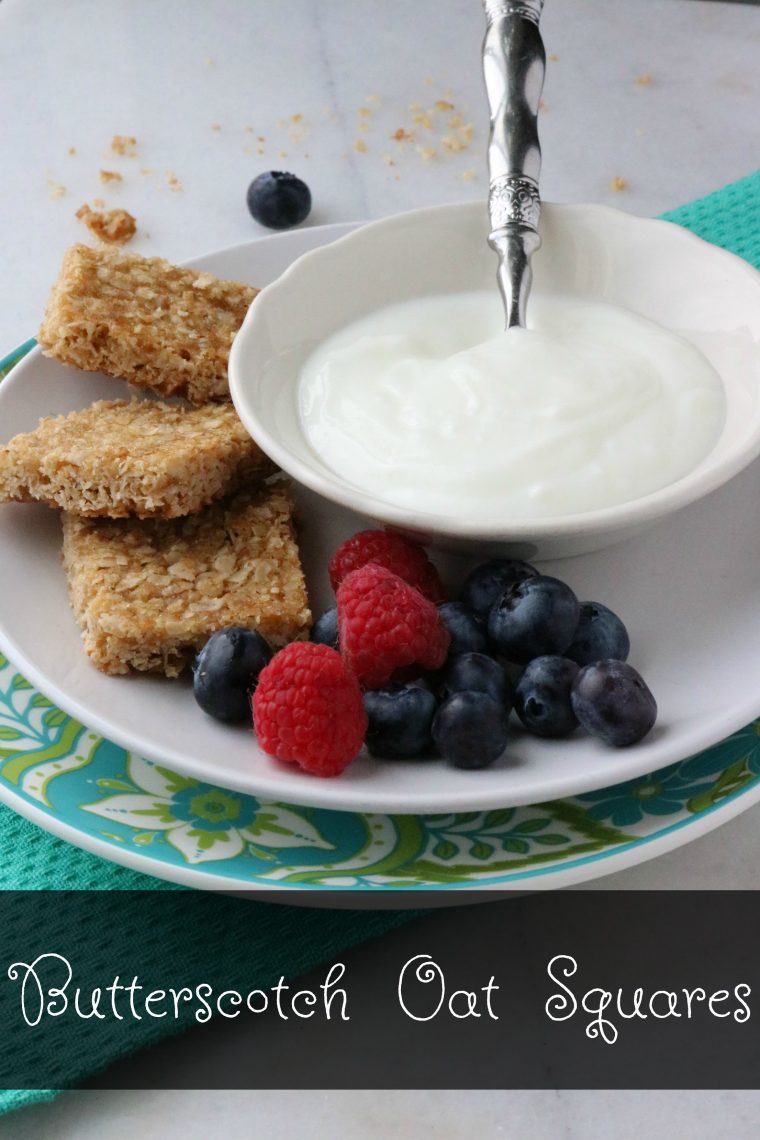 These squares are a MUST – I cannot wait to make these for the twins.
Butterscotch Oat Squares
Ingredients
2 cups oats, quick or instant
1 cup brown sugar, packed
½ cup butter, melted
½ teaspoon vanilla extract
Instructions
Preheat oven to 375 F.
Mix the oats and brown sugar together and then stir in melted bu
tter and vanilla.
Divide the mixture between two ungreased 8x8 square pans. Bake for just 10
minutes until golden-brown. Squares come out of the oven soft, but h
arden as the
cool.
Allow to cool in pan for five minutes and then loosen the edges and rem
ove from
pans to cut.
Makes 32 squares.