Weight Watchers Chocolate Rice Krispie Treats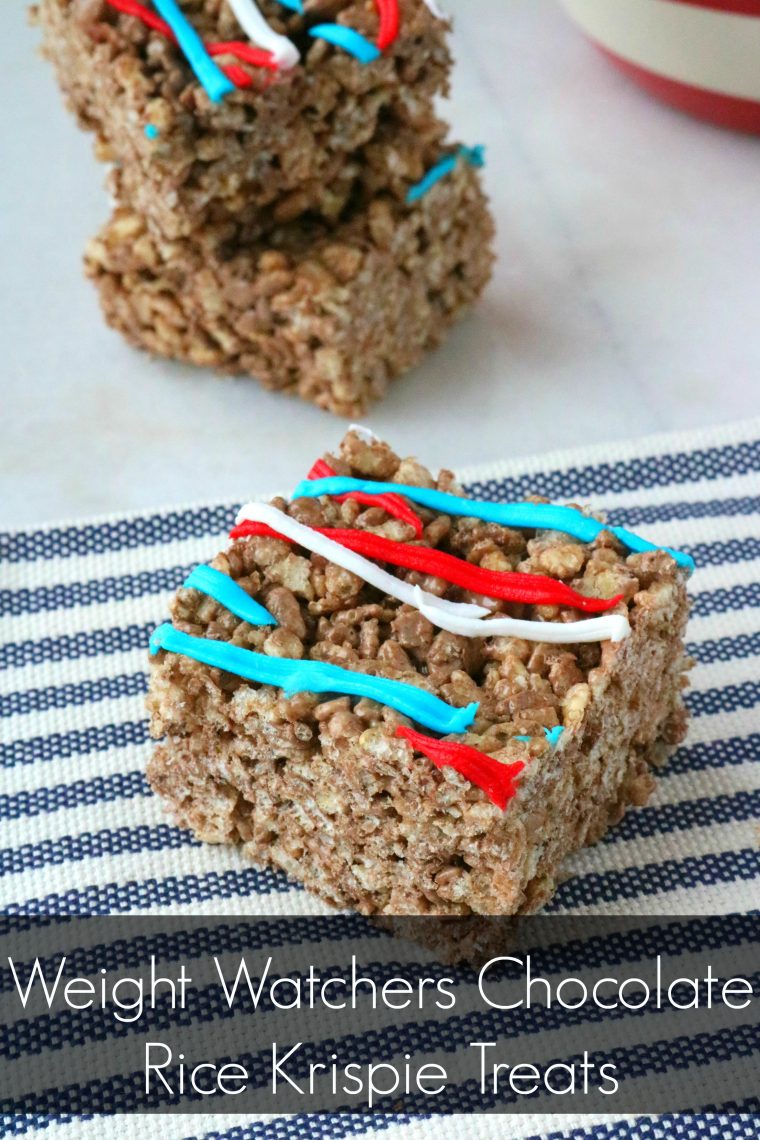 I LOVE Rice Krispie treats – if you are on Weight Watchers these treats are a must.
Enjoy!
Weight Watchers Chocolate Rice Krispie Treats
Ingredients
1 tablespoon light margarine
1 ounce unsweetened chocolate
1 (7 ounce) jar marshmallow crè
me
1 tablespoon unsweetened cocoa
1 teaspoon vanilla
6 cups Rice Krispies (regular, not the cocoa kind
Instructions
Spray a 9x13 baking pan with non-stick cooking spray.
Melt the margarine and chocolate in a large saucepan over low heat, and then ad
d the
marshmallow crème, cocoa and vanilla. Stir until smooth.
Remove from heat and add in the cereal, stirring until the cereal is well c
oated.
Spread mixture in the pan, pressing it down evenly.
Let cool for 20 minutes and then cut into 24 small squares.