Dia De Los Muertos Rice Krispie Skulls
This shop has been compensated by Collective Bias, Inc. and its advertiser. All opinions are mine alone. #SnackItAndPackIt #SeasonalSolutions #CollectiveBias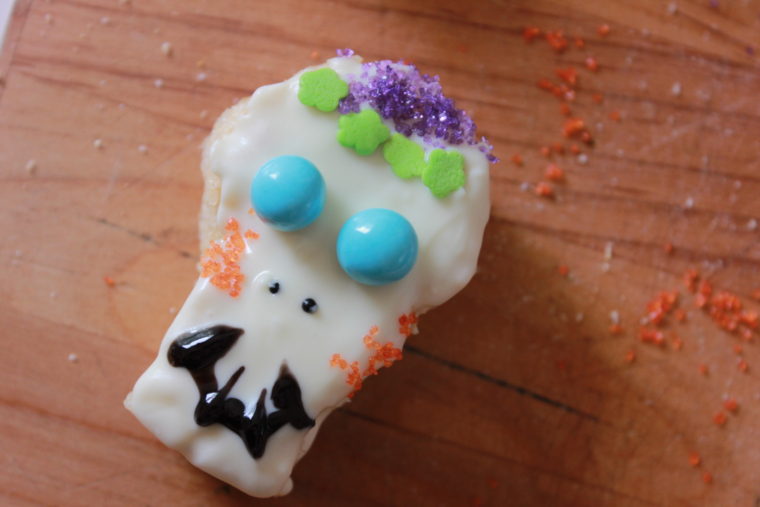 Dia De Los Muertos (Day of the Dead) is a beautiful celebration that coincides with Halloween and It puts a bit of a twist on the spooky night by making it a celebration and remembrance of loved ones, who are believed to visit during this observed holiday before departing on November 2.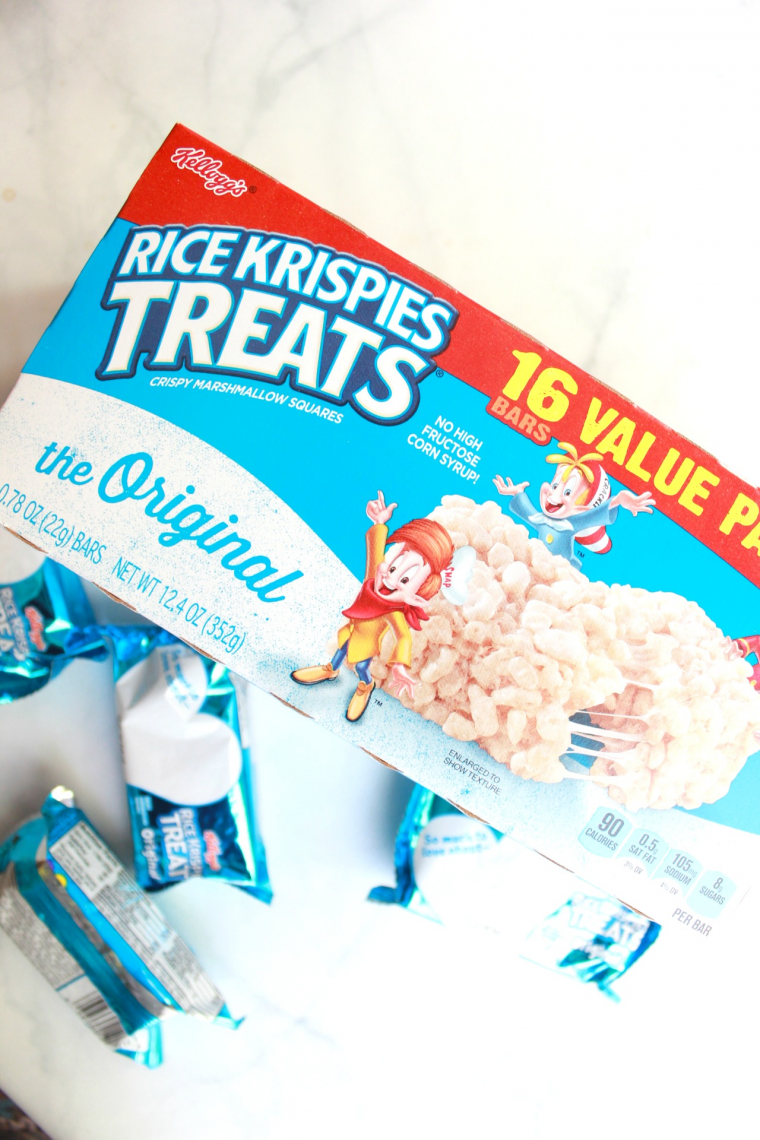 Though it is not of my culture I could tell you more about that then I could about Halloween and it's origins.  While Halloween has kind of split into different meanings for various factions, I feel like Dia De Los Muertos is more meaningful and singular in its purpose, so I chose to incorporate some of the symbolism of the Mexican holiday in my Halloween decor.  Particularly with one of my favorite snacks: Kellogg's ® Rice Krispie Treats ® .
Who doesn't love Rice Krispies Treats?  I remember being a kid when it was the be all and end all of sugary delights.  They have been a classic for generations.  You can top them however you like and they are super easy to cut and shape, so this year I wanted to make little Dia De Los Muertos inspired skulls and decorate them.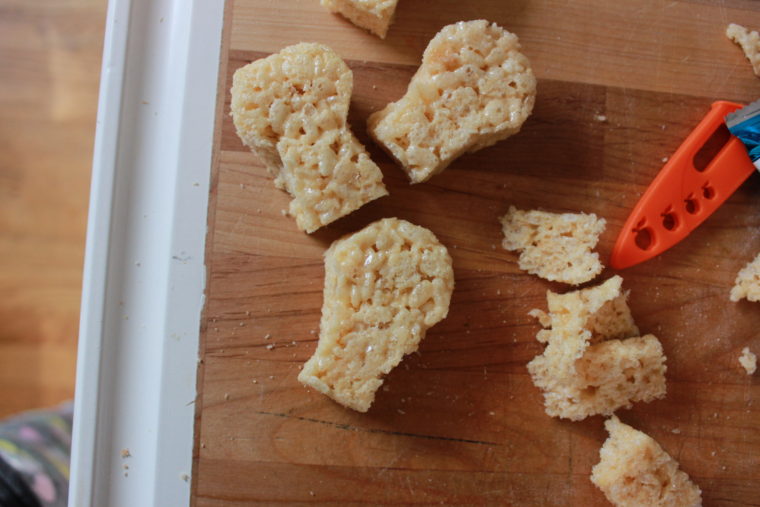 Here is what I came up with:
The recipe is super simple and you are only limited by your desire for artistic flair.  One of the things I love about Dia De Los Muertos designs is how intricate and detailed they can be.  They are also soooooo colorful which totally beats the traditional Halloween black and orange.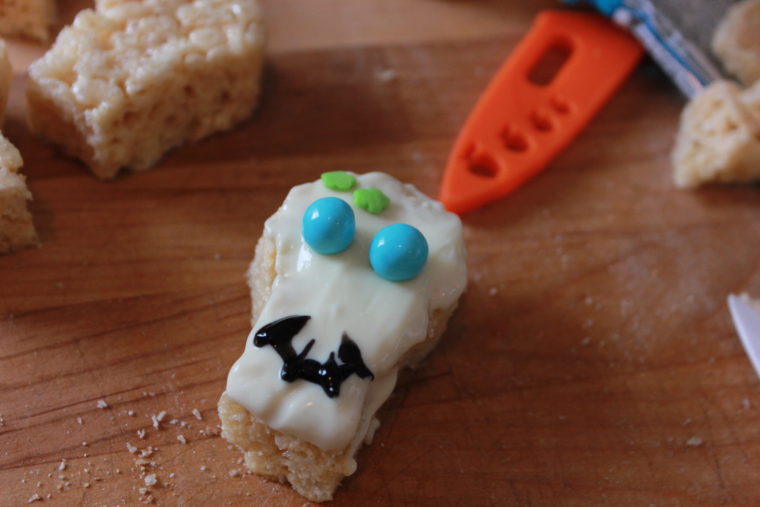 I went to Fred Meyer and got the 16 count box of pre-packaged Rice Krispie Treats which is perfect for parties and since the treats are pre-cut you can decide on the shape. I visited Fred Meyer but you can visit any Kroger or Kroger banner store. This also is a great time to go to Fred Meyer, or other local Kroger store for special pricing on Pringles Snack Stacks and Keebler Cookie and Cheez-It Variety Packs.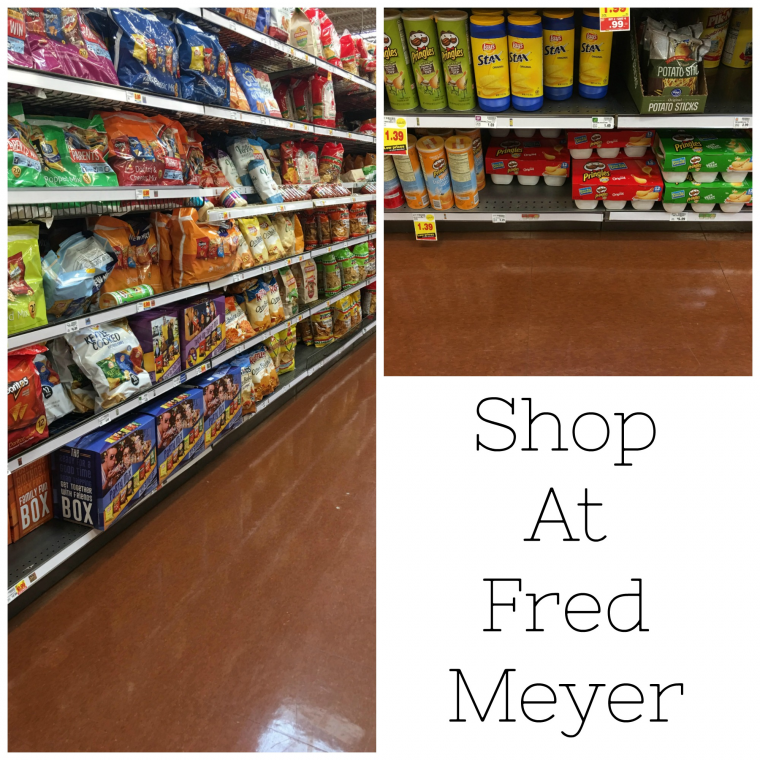 You can decorate the square, or carve into it like I did to get whatever skull shape you have in mind.  Cutting into the treat is super easy to do and half the fun.  Once that is done you just coat the treat top of the treat melted white chocolate before you add the decorative coloring.  I just jumped right in with my kookie and spirited designs.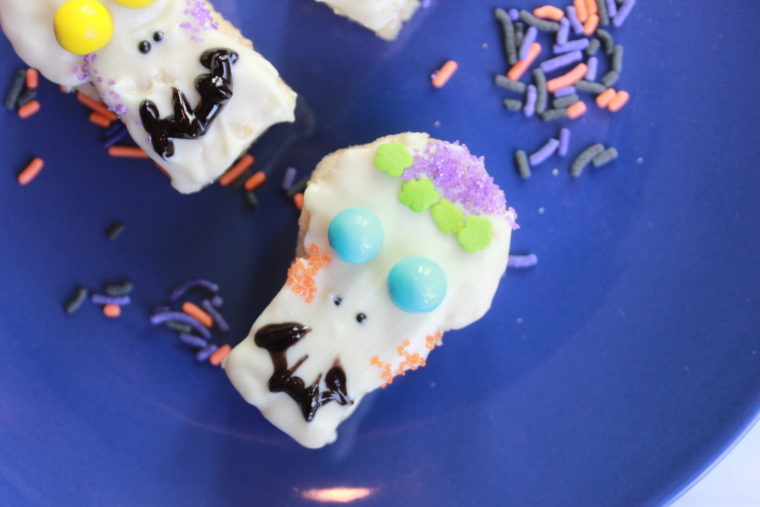 These are a nice size treat to share at a party, especially on the go to a school event.  You can do the decorating, or you can let your party guests get in on it for a fun activity.  For more inspiration, go to the social hub here. Also, don't forget to take advantage of this coupon to save on Kellogg's products at Kroger.  These portable products are fantastic for on-the-go-usage occasions and the coupon is valid until November 2.  Make sure to click below to purchase the products.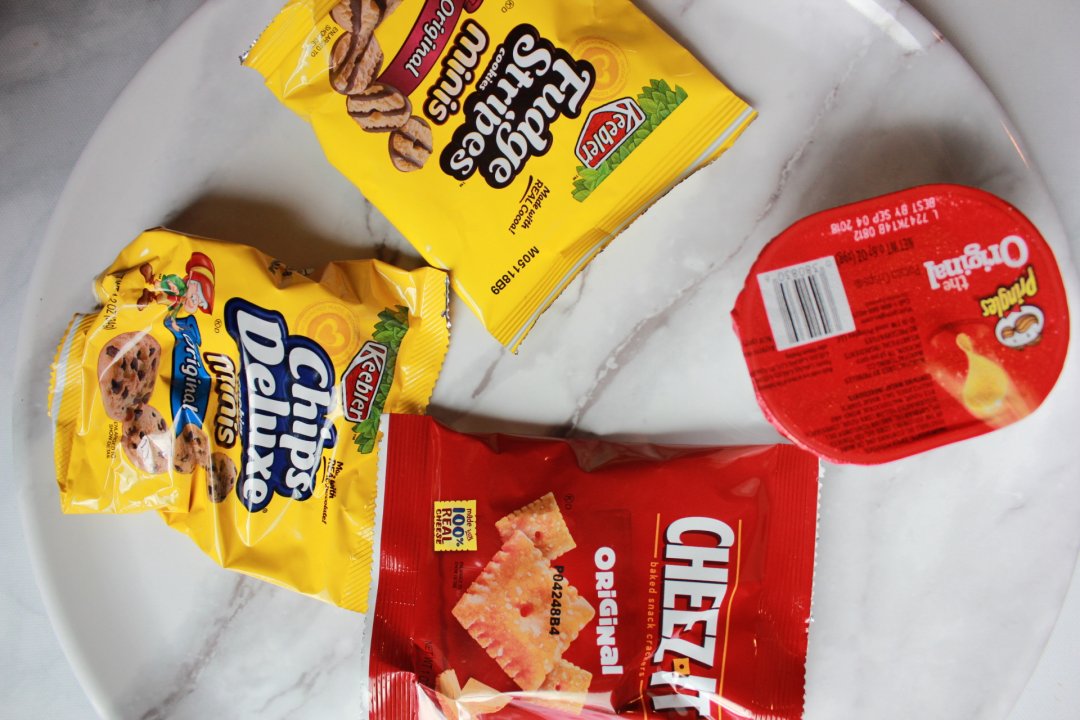 To enable screen reader support, press Ctrl+Alt+Z To learn about keyboard shortcuts, press Ctrl+slash