Mickey Mouse Inspired Sandwich Cookies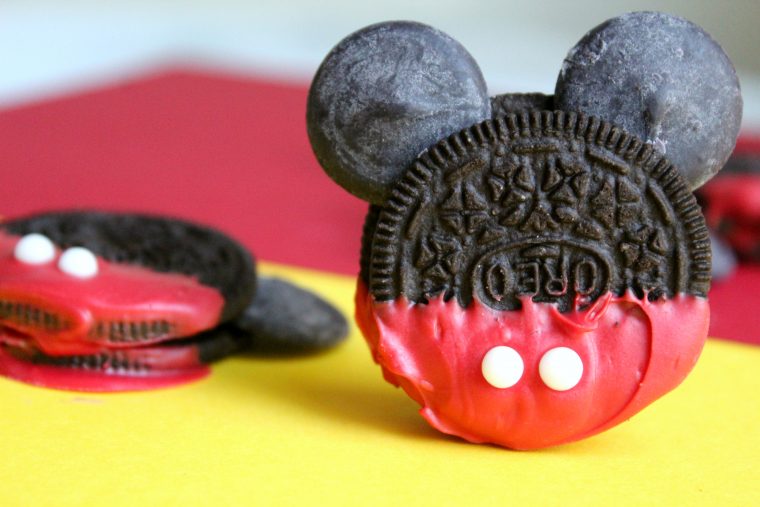 One of my favorite things about going on a Disney vacation is going to the candy shops.  Especially, where the confectioners create really cute treats inspired by Disney characters.  It somehow completes the whole experience for me. I wondered if it would be just as fun to make something for myself at home, since I won't be able to go on a Disney trip for a while.  So, I decided to give it a try.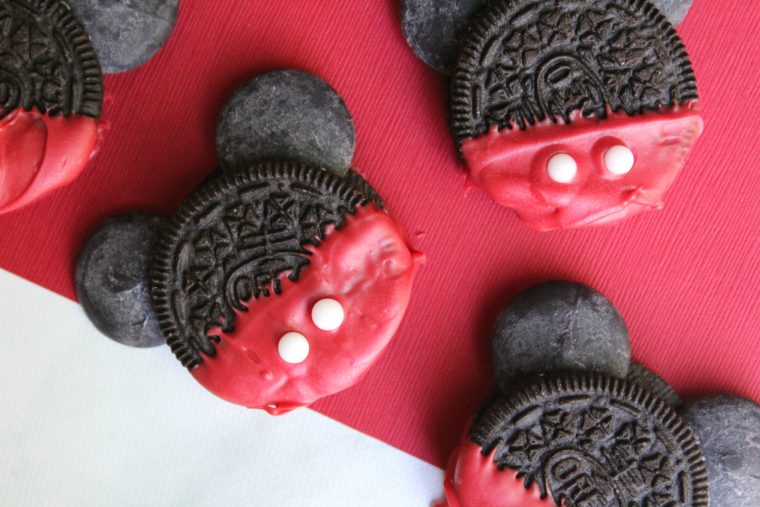 Rather than recreate something I have had at a Disney park, I decided to make something new, and just let myself be inspired by the mouse.  I used an Oreo cookie as my base and gave it a Mickey Mouse look. I gave it the iconic red shorts and a set of mouse ears. What I ended up with were fun, chewy, crunchy, chocolatey treats that helped bring a little bit of Disney to me.  Here is how to do it.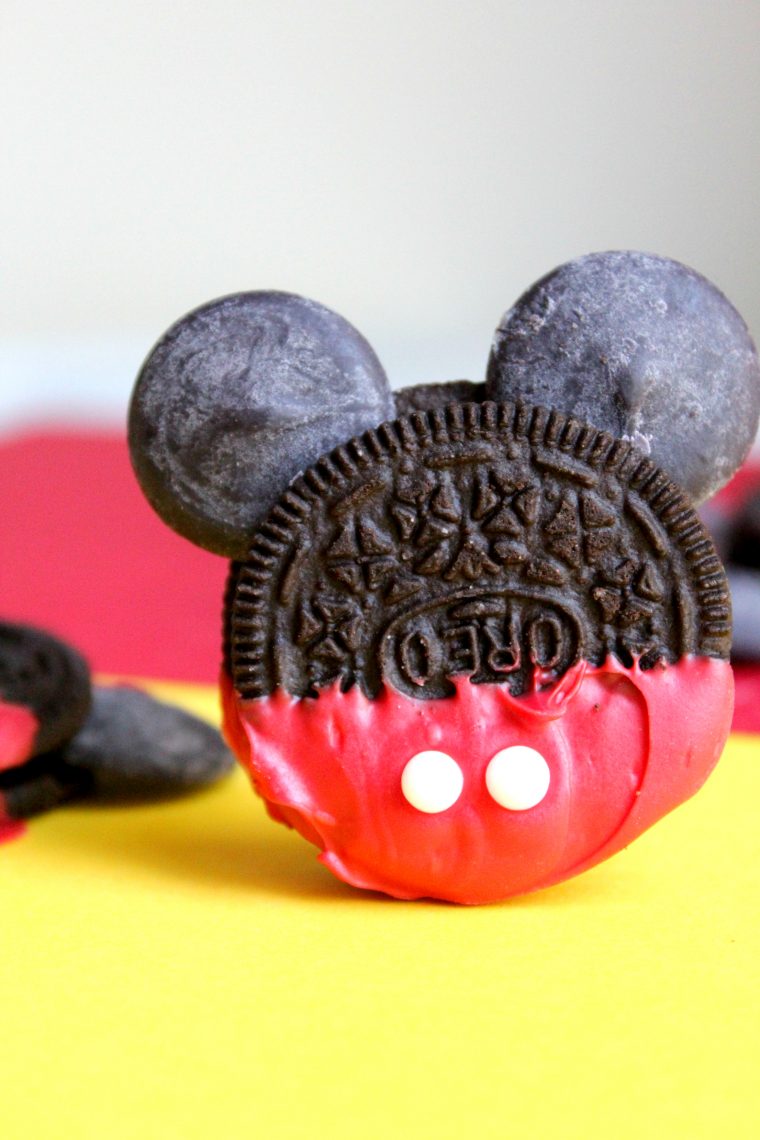 You will need:
Mickey Mouse Inspired Sandwich Cookies
Ingredients
Oreos
Brown Chocolate Melts
Red Chocolate Melts
White Icing, or Candy Dots
Instructions
The Oreo is Mickey's Face and the Brown Chocolate Melts are Mickey's ears.  Gently ease the melts into position. Allow the filling to help them adhere, and the cookie ends to hold the melts in place.  You now have a basic Mickey head shape.
Melt the red chocolate.  Use a double boiler, or fashion your own with a metal or glass bowl and a saucepan with a couple of inches of simmering boiled water.
Dip your Oreo to coat ⅓-1/2 of the cookie in red chocolate. These are Mickey's shorts.
Apply the icing for the buttons on the front.  Wait for the chocolate to dry and make little white ovals to complete the look.  If you decide to use the candy dots instead, just be sure to fix them to the red chocolate before it dries.  The buttons on the shorts are the finishing touch to make Mickey really come through.