Summer Snacking with Moon Cheese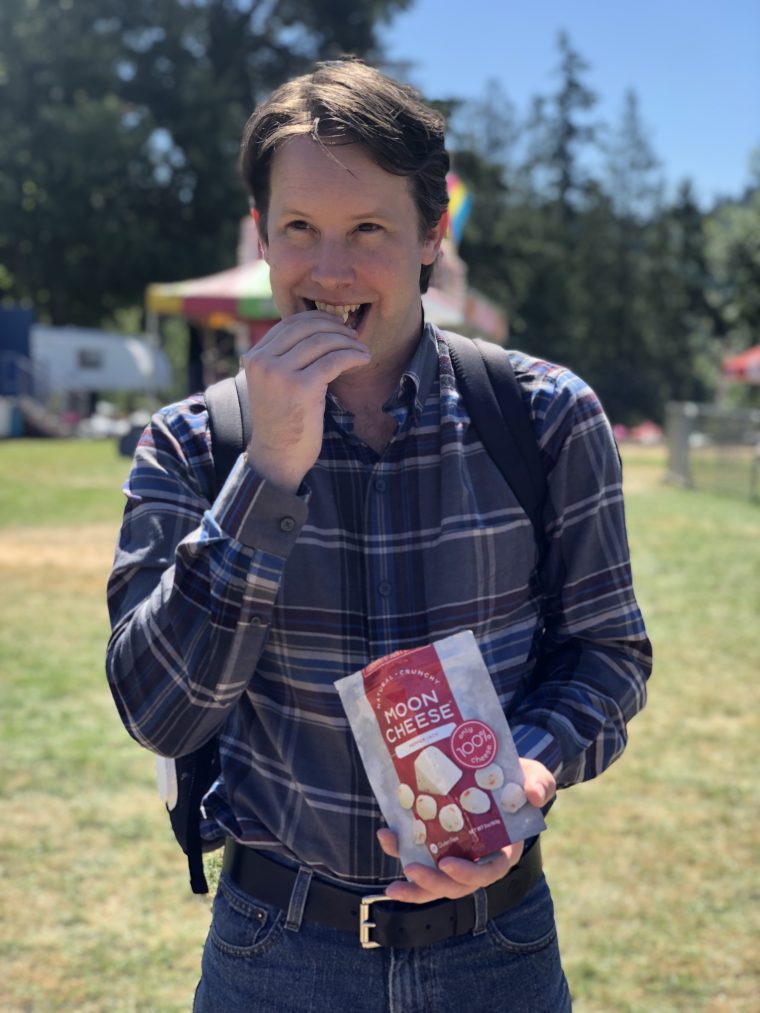 I was sent some bags of different flavors of Moon Cheese ™ to review.  All opinions are mine alone.
With Summer in full swing, we have been taking the family out and around the Portland area.  We recently went to a city fair to have some fun and support local businesses. As part of our daily routine we prepped the backpack for Eric, so we would be prepared for any baby needs to arise.  For ourselves we packed a couple varieties of Moon Cheese. They are an amazing travel snack made with real cheese. Eric loves them the most.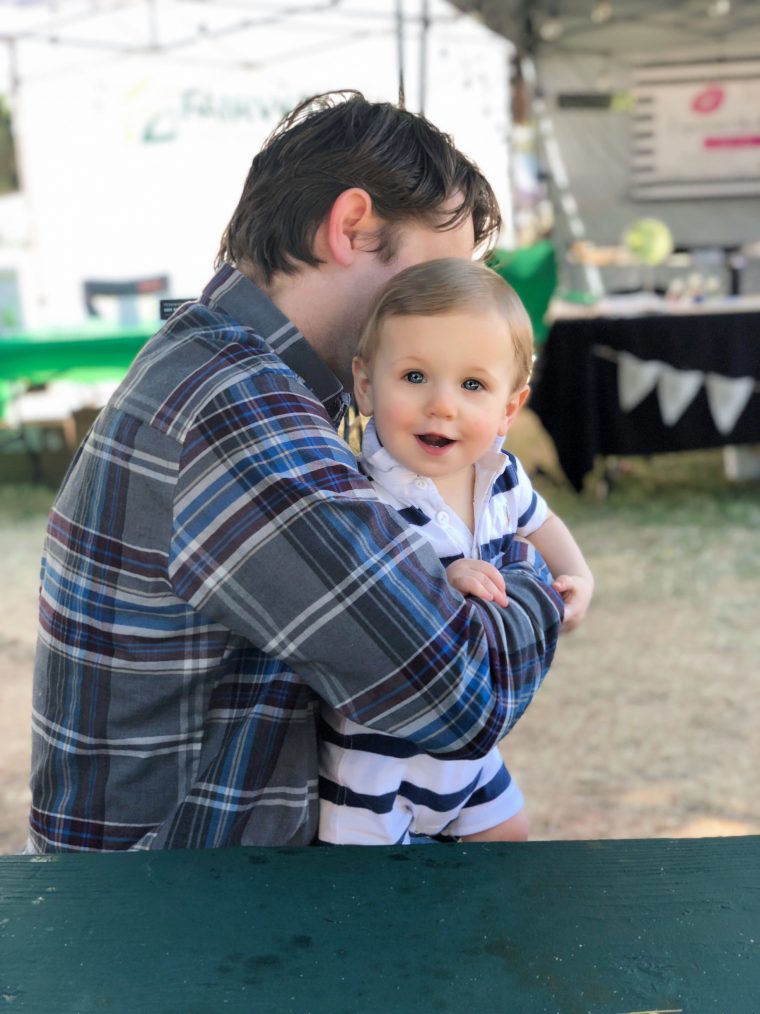 Taking the twins to the local fair
While we were at the fair we played carnival games and I won prizes for Gwendolyn and Lawson.  Lawson had the best time. He was grinning ear to ear by the time we sat down in the shade for a break.  Eric and I shared some pie and we talked to local businesses. One of the sponsors is a ballet school we were thinking of for Gwendolyn when she gets older, because she is a natural dancer.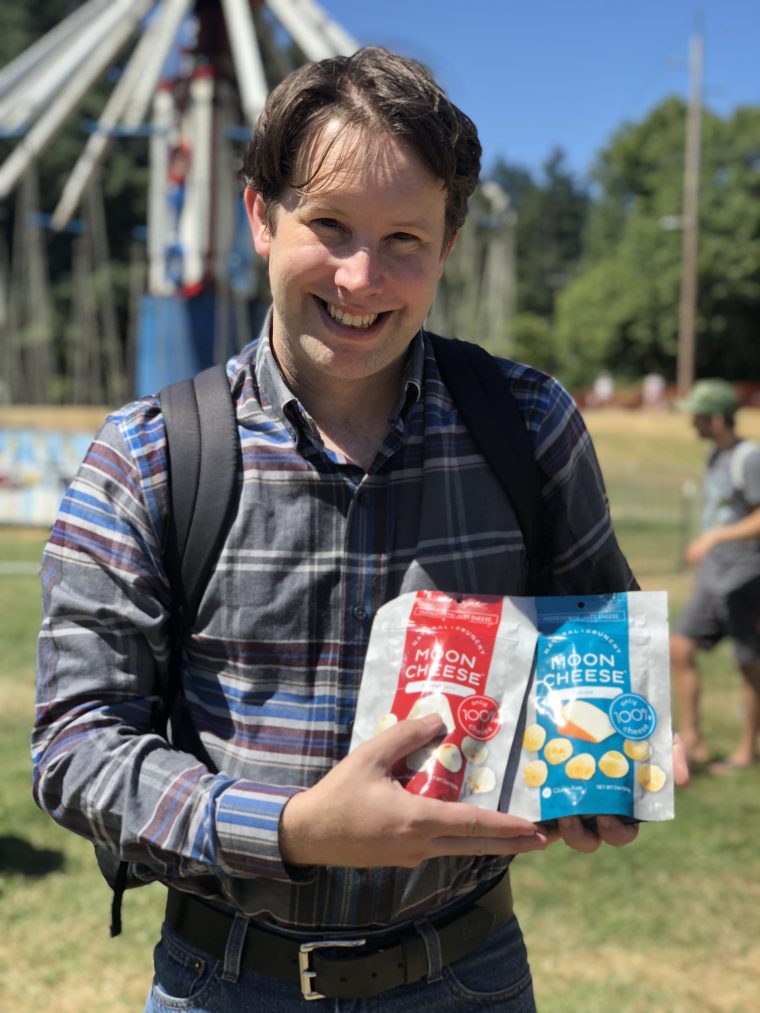 The best snack for cheese lovers
We are trying to be healthy eaters and did not want to over indulge in fair food, so we brought along Moon Cheese for an enjoyable snack while we were out.  Moon Cheese is the perfect choice for health conscious travelers because it checks off all the boxes:
High in Protein

Low-Carb

All Natural

Gluten Free

Source of Calcium
It's not just made with real cheese.  It is real cheese. It's crunchy, satisfying and has the natural flavor of the cheeses I love.  My favorite is Cheddar, but Pepper Jack and Gouda are also available. At Moon Cheese they Crunchify™ 100% natural cheese for each flavor.  Cheese is the only ingredient in Moon Cheese. Eric just keeps eating them in the house. They don't have to be a travel snack, but they are good to have, especially on a cross country flight, or a road trip.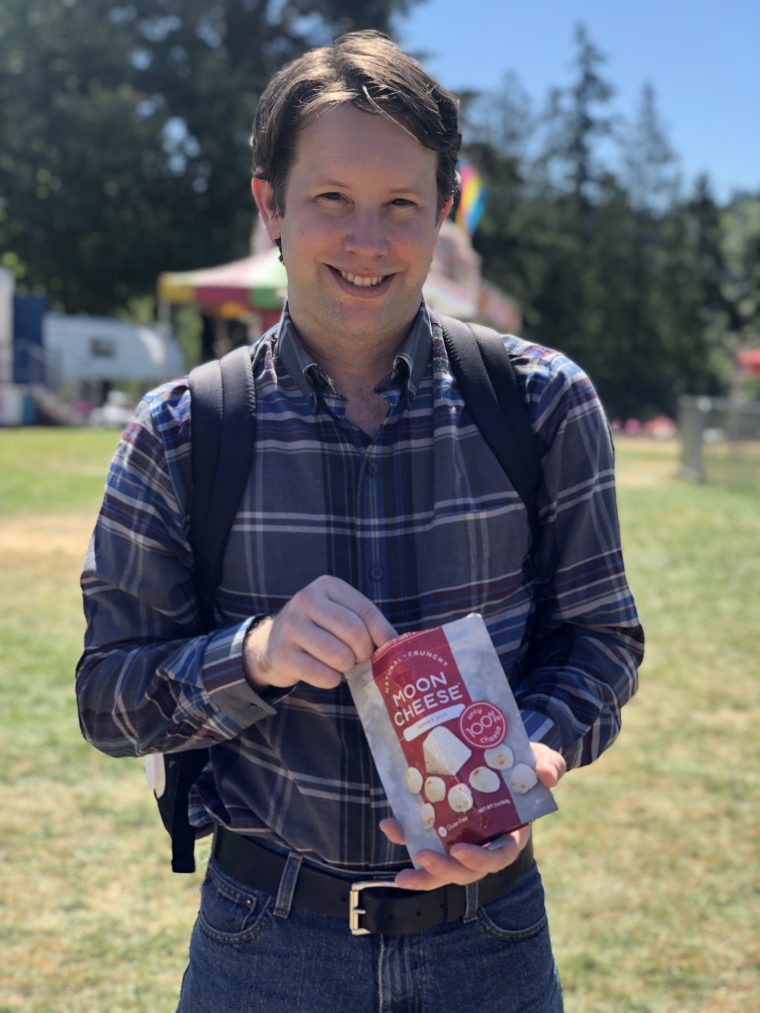 More good stuff about Moon Cheese
The thing I love about Moon Cheese is how delicious and portable it is.  Plus, knowing that it will give me the boost I need while I am out. I always make sure to keep some handy by the backpack.  It's also great for the veto diet and each serving only contains 70 calories. It's a light snack that is still packed with 4-5 grams of protein.