Chromecast Media Player Home Entertainment Upgrade for Less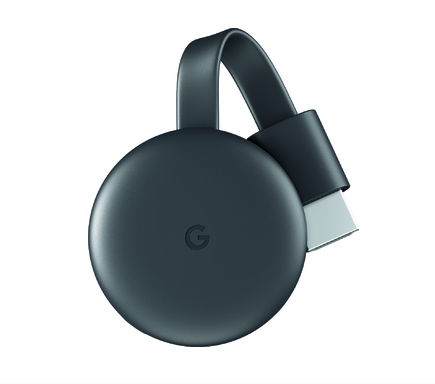 This Google Chromecast post is sponsored by Best Buy and I received compensation to promote awareness of this product.  All opinions are my own.
I love how technology helps us save money at home.  Energy saving appliances and smart devices that control power have definitely helped with our monthly budget.  One way I look forward to stepping into the future to do things better is in the way we watch TV. Google Chromecast is the new way to stream shows, movies, live TV, Youtube, and photos through your TV.  With this you can finally ditch your cable bill and start streaming all of your entertainment through Google streaming media player. Plus, you can do it on all of your families devices.*
Phone to TV Streaming
Google Chromecast only requires two connections: power and HDMI in your TV.  That's it! You can start streaming content from your phone right to your TV with just a tap, and you can set it up with all of your family's devices.  It doesn't tie up your phone, either, so you can watch shows or listen to playlists while using your phone as normal.
Works with Streaming Apps You Already Use
If you are like me, you get most of your entertainment from the apps like Netflix, Youtube, etc.  Google Chromecast works with more than 2,000 popular apps for TV shows, movies, music games and more.  HBO NOW and many more apps are compatible with this streaming media player.
Voice Controls
Start practicing your best "Ok Google."  You can start screaming just by talking to your device.  All you have to do is tell google what you want to watch from compatible apps.  Chromecast and Google home work seamlessly together so you can control your TV hands free.**
Upgrade for Less
My husband loves it for the sports.  Whenever we want to see a live event like the big game, we have to come up with some elaborate solution that is far from long term.  With Google Chromecast, it is no longer a problem to watch football, or stream live events during awards season. The best thing is that it is so inexpensive, you can add one to every TV in the house to expand your home entertainment without buying new ones.
High Speed Connectivity
Web based services and content require high speed internet service, of course.  Also, it's worth noting that some services may also require a subscription. You can connect to the internet through your wireless home network with the built-in 802.11ac Wi-Fi on the Chromecast.  Easily connect to HDTV with HDMI connectivity.
* Subscriptions are required to view some content.
** Google Home, Chromecast, and compatible content required to cast to a TV using Google Home.