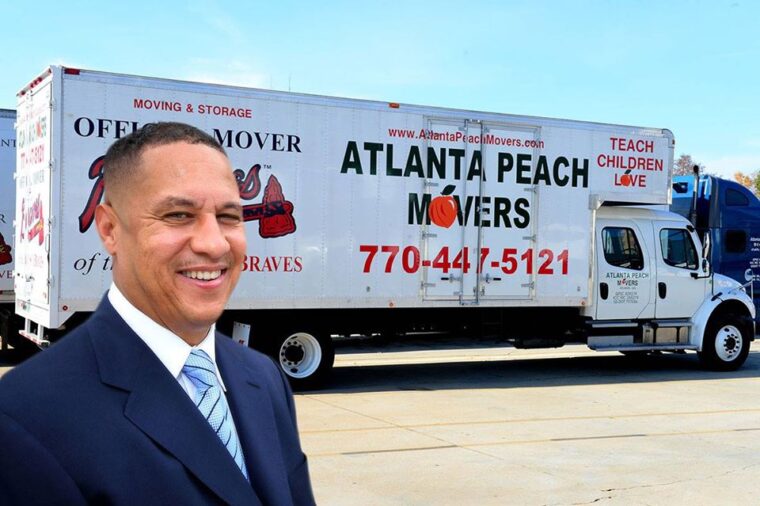 Do any of you have funny moving stories like I do? I want to hear them! But in the meantime, let me tell you my story. When we moved, it was a mess. There truly were so many hiccups and so much drama – it was crazy! For starters, we decided to rent a pod instead of hiring a moving company…bad idea! It definitely did not go as planned. Here's our experience:
So guess how many boxes have been moved into our Pod ( you fill it up and it gets shipped to your new home) ?
ZERO
Here is the story. The pod was supposed to be delivered around 8 am. Mr.Savvy would have 2 coworkers come and help move everything into the pod while I started cleaning everything including the carpet.
It was such a nice plan …..
Around 7:45 am I saw a truck pull up from the company from whom we are getting the pod. The truck did not come into the apartment house rather ran idle for about 10 minutes on the street. While we sat watching the idle truck I mentioned to Mr.Savvy maybe it would be a good idea for him to check to see if the guy was for us. Mr.Savvy said they are supposed to call and the phone was not ringing, so I went back to trying to fit Watson with his harness – HELP! We Got A Problem.
Soon the truck left… still no phone call…. Mr.Savvy decided to call the company to see if that truck was for us…. guess what…. it was.
We were told that he knocked on the door and called twice ( leaving messages) and that "hopefully" he could deliver our pod at the end of his route.
I do not know what door he knocked on but it was not ours.
HOWEVER
Mr.Savvy gave them the wrong number to contact…sigh….
As of 11: 59 am, there is no pod in sight.
Has this happened to anyone else in the past? Let me just tell you something – using a pod was a huge headache. We thought that it would be a really great and convenient way to move, but that was not our experience AT ALL. So, let me do you a favor and just tell you that instead of wasting your time with pods, just hire a moving company instead! Not only will it save you a headache, but honestly, a moving company will take better care of your stuff than you will…and your back will thank you! 
Atlanta Peach Movers can help save your back, your time, and your sanity. They offer services such as long distance moving Atlanta, packing services, storage, international moving services, and more. If you were looking into a pod for the storage aspect, Atlanta Peach Movers takes care of that issue for you since as you see, they offer storage services. They say, "Unlike other storage units where you are responsible for packing and locking the unit, our clean, state-of-the-art storage facility is staffed, packed and maintained by our own trained staff. Our movers load and unload your belongings with the same level of care that we practice inside your home, and our storage manager supervises the process to make sure your belongings are stored safely. Boxes are packed neatly and securely; sofas are shrink-wrapped and kept off the floor. We take great care to ensure that the things you store with us arrive back to you in the same condition as when they left, and our facility is under 24-hour surveillance, so you can rest assured your belongings are safe in our care." Sounds great, right? 
Atlanta Peach Movers puts your needs as their top priority. Their mission is to make relocating and moving a red carpet experience for every single customer. They plan to meet and exceed their customers expectations by utilizing the latest equipment and technology + hiring an impeccably trained staff.
Save yourself the trouble and just avoid a pod – go with a professional moving service, such as Atlanta Peach Movers instead.
Do YOU have any moving stories?