Celebrating St. Patrick's Day with Custom Items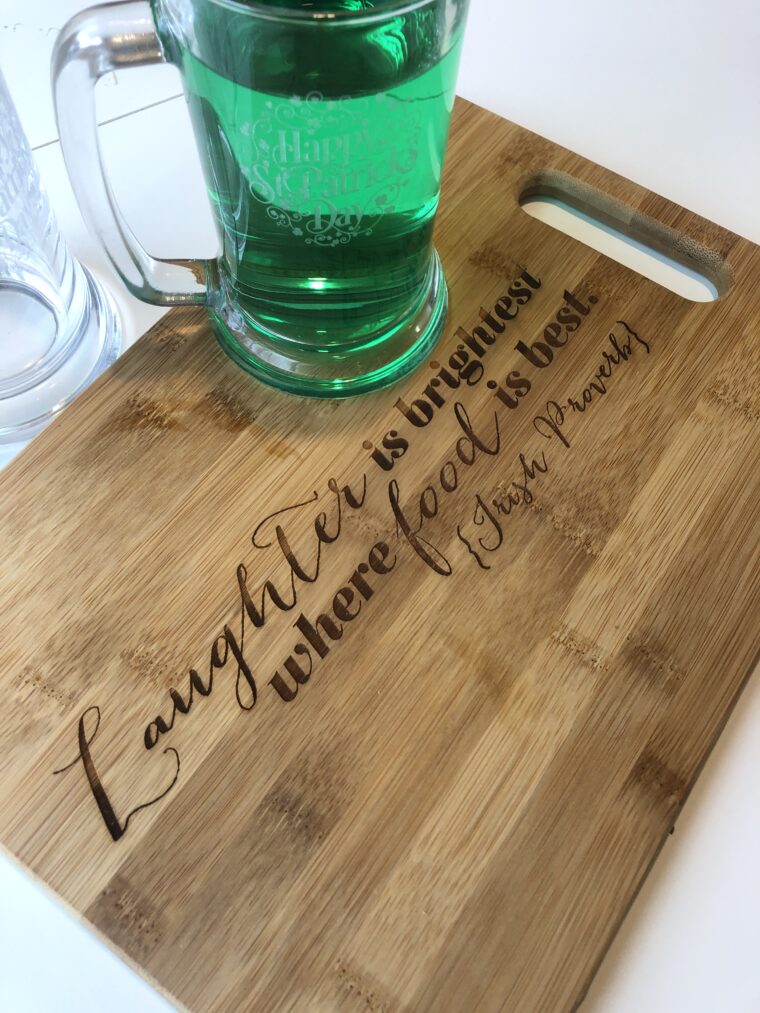 Happy St. Patrick's Day! We love celebrating this holiday at home because it's one of the easier holidays to manage. The rules are simple. Wear green, eat corned beef, and drink beer. We won't have the beer. We'll be drinking apple cider instead, but with our custom beer mugs from 904 Custom, we are very much in the spirit of the holiday. 904 Custom provided us with the steins and a gorgeous engraved cutting board so I could try them out and share my opinions. They also gave me a promo code to share with you so you can have your own custom St, Patrick's Day experience!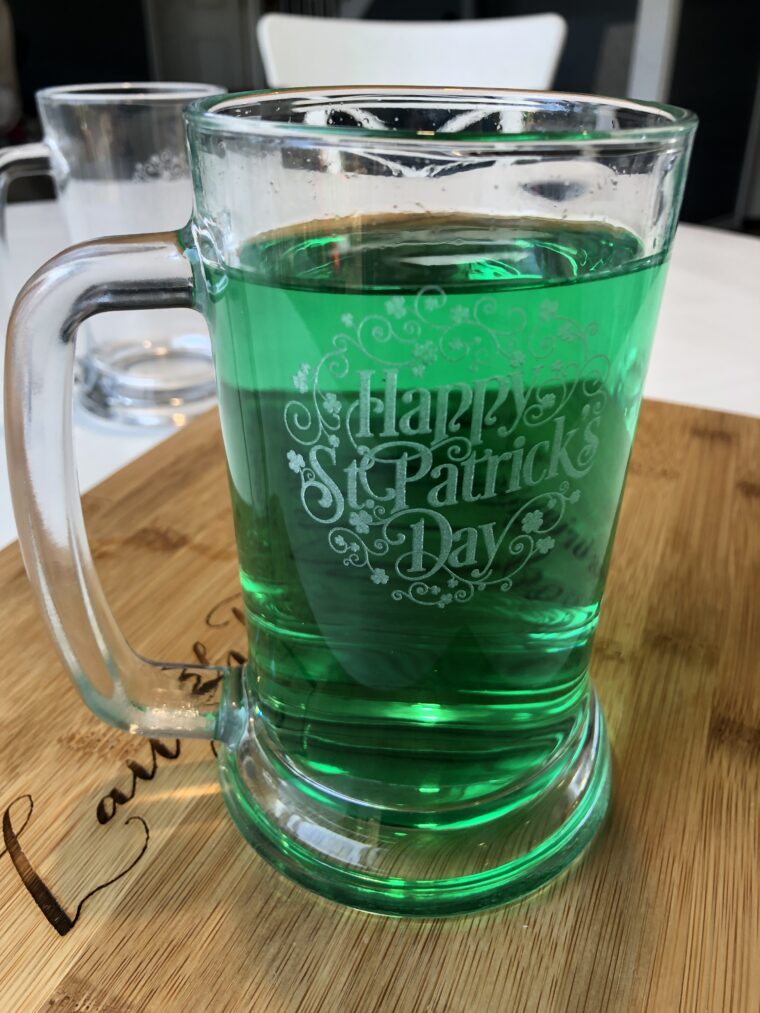 Happy Holidays
The kids are now old enough to know what's up as far as holidays are concerned. A couple of nights ago it snowed at our house, covering everything in a blanket of white. Snow in the middle of March! The twins woke up very chatty and when we went in to get their day started the just kept repeating "Santa! Santa!" It was adorable. Lawson immediately rummaged through some clothes to pull out a red and green fleece outfit. After the sugar rush they got from Valentine's Day, they'll be remembering that one, too. I look forward to making St. Patrick's Day just as memorable for them, though it is not an easy holiday to explain to kids, they'll love the pinching– On second thought…
A St. Patrick's Day Feast
In honor of St. Patrick's day, we plan to have a big feast for dinner. We're going to focus more heavily on the food aspect of our custom St. Patrick's Day dinner rather than the drinking (and the pinching), which is what most of us know the holiday for. If you've ever wondered how there came to be a drinking holiday in the middle of Lent, it's because the fast and related restrictions were lifted for the feast honoring Ireland's patron saint on the anniversary of his death. It still feels a little naughty, but at least there's an explanation.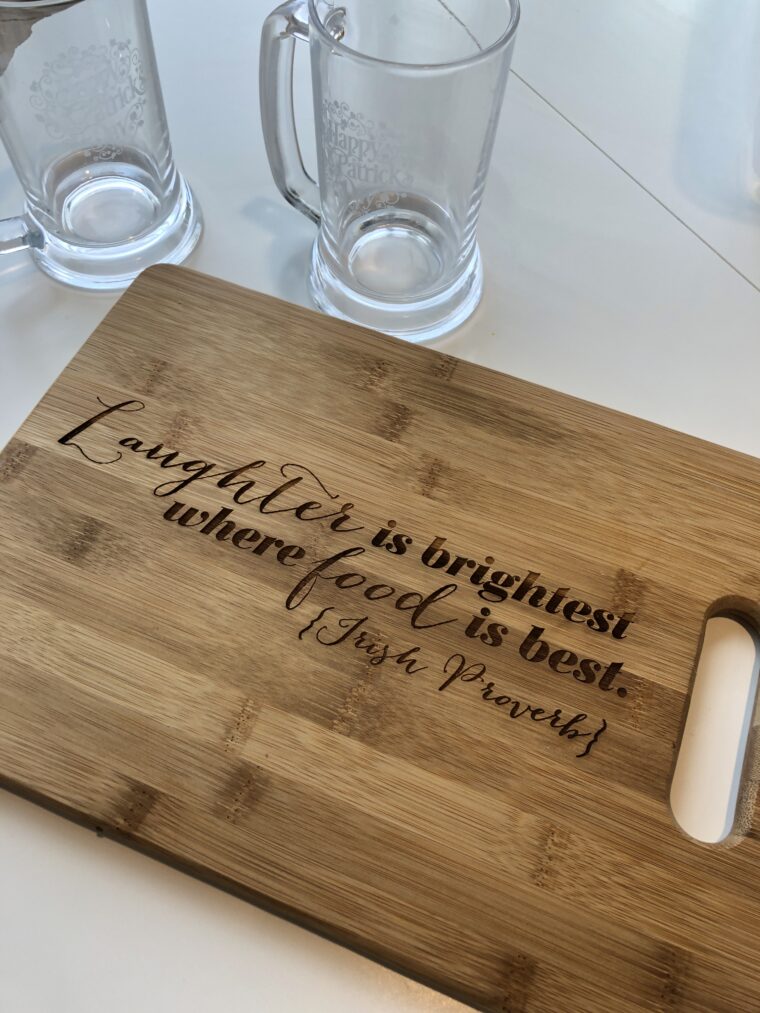 904 Custom Enhanced Gatherings
I have a few cutting boards, to put it mildly. I need them. The one 904 Custom sent me is a great size. It's not too big or heavy so it's easy to use and clean. They inscribed the custom St. Patrick's Day board with a warm and loving Irish proverb. When you search for it, it's called the Food and Laughter Irish Proverb Cutting Board. what's great about it is I can look at it and be reminded of this phrase year-round which really lifts the spirits and brings home the importance of family mealtimes. Sharing meals together is another way that we have enjoyed bonding more with our twins as they grow and become more capable eaters. You can order the same board I have at a discount and get the custom engraved beer steins, too. Use the promo code: SAVVY20