Great Deals on Columbia Sportswear at Slickdeals.net
This post is sponsored by Slickdeals.net a resource I use for great deals on popular online brands such as Columbia promo codes.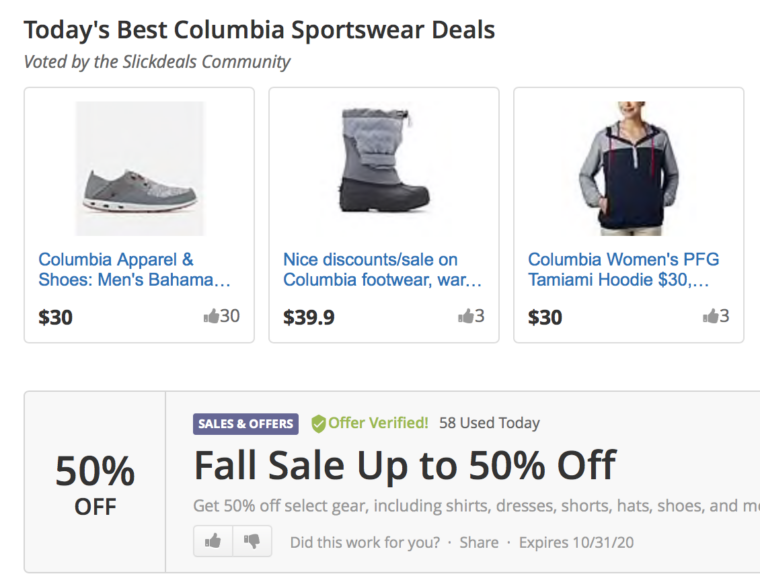 Living in the Northwest has it's major advantages. I think about that a lot about this time of year. Although I enjoy the holiday season, I am used to mild Southern California weather, where the daytime hours remain more or less the same. I love summer in Oregon. So, when the trees start to shed and pervasive rainclouds perpetually choke out the once sunny sky, I get a little down. Oregon has such wonderful natural surroundings, diverse culture and somereally fantastic brands that come out of our region. As a deal hunter, it's the brands that really get my attention. One of my favorites is Columbia, which comes in very handy during the colder rain-filled months because my favorite thing about Columbia is their jackets.
Columbia Jackets For My Growing Kids
Lawson and Gwendolyn are at an age where it's really fun to get them more practical clothing. I always like dressing my kids to be as cute as possible, but suiting them up for the shift in seasonal climate is extra adorable. Even in the summertime, I was on the lookout for deals I could get on Columbia jackets that would fit them, since I don't want to pay full retail on clothes they'll be growing out of soon.
I do everything to get great deals for my kids. Eric and I will occasionally splurge on ourselves if we find a good bargain at Slickdeals.net or something, but I am super agressive about buying great apparel for my kids when there is a sale or a promotional offer. Slickdeals is great for discounts on Columbia and other popular online fitness brands. Recently I was able to snag an awesome deal on a Columbia jacket for Lawson.
Finding Great Deals Online
I love a bargain. I founded Budget Savvy Diva based on my one single passion for finding great deals and sharing them. Slickdeals.net has long been an inspiration to me as well as a resource. There are a few steps I always take when looking for some fantastic online shopping deals. One of the first things I do is go straight to Slickdeals to find out if there is any good promotional pricing.
Why Slickdeals is the best place to go when shopping for online discounts is that it's a huge selection of top quality brands and the deals are all user rated. That means you can find the best pricing on the brands you love, validated by other savvy shoppers. Search the massive Slickdeals database by top deals, sotres, departments, or even key search terms. There is no better way to get great deals fast when you do your shopping online.
Get Columbia promo codes and Columbia coupons through Slickdeals now, and find other savings on popular sportswear brands online for the upcoming season. This is the right time to find those perfect holiday gifts, or winter clothing. Let me know all about your shopping haul after you kickstart your holiday shopping list!