4 Easiest Ways To Earn Money At Home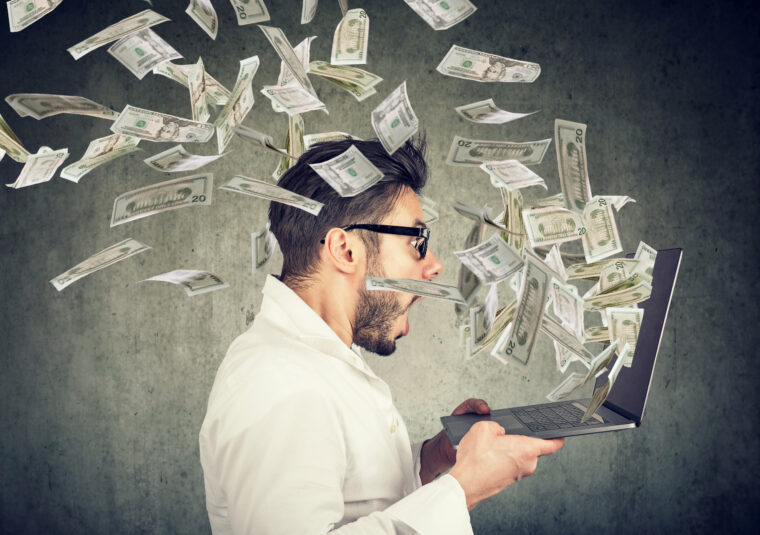 Your financial stability can affect the quality of your life. It'll be easier for you to pay all of your bills and enjoy the good things in life if you're earning a lot. Living paycheck to paycheck, on the other hand, can cause a lot of stress, especially if you're the breadwinner of your family.  
Because of the advent of technology, you can now improve your financial health even if you're always at home. Nowadays, there are actually many opportunities that allow you to earn money, and most of these only require a stable internet connection and a laptop or desktop computer.  
Here are four ways to earn money at home: 
People will have different opinions about different topics, but are you aware that merely sharing your opinion allows you to earn money at home? 
Taking surveys online is a great way to earn a few extra dollars because there are no skills and investments required. Websites, such as Prize Rebel, will give you money the moment you finished answering surveys and watching videos from their website. Some of these platforms also offer sign up bonuses when you create an account with them.  
Gone are the days when you have to report to a brick-and-mortar office to earn regularly. As the freelancing industry continues to rise, you can now earn more money at home by sharing your skills and knowledge with clients.  
Aside from an opportunity to earn more money, working as a freelancer allows you to choose which clients to work with, how many hours you're going to work for a day, and what kind of projects do you want to complete. This kind of flexibility is something that you can't experience when you work in an office. 
Some of the most common jobs you can take as a freelancer are: 
Content writer;

Customer service representative; 

Online teaching; and  

Virtual assistant.
You'll need a lot of things to live life comfortably, but these items eventually get old or even unused. Pieces of clothing, for example, can go out of style and some wouldn't choose to wear pieces that aren't trending. If you're one of them, opt to sell your belongings to earn money.  
Selling your old but still usable belongings online will allow you to earn money. You can attract buyers by taking pictures of your belongings and then posting them to your own social media profiles. You can also sell items in bigger marketplaces, such as eBay, Etsy, and Craigslist.  
Try Out Affiliate Marketing 
Running a business can build a person's wealth over time. But because of the capital it requires, not everyone can become an entrepreneur. Fortunately, you can try affiliate marketing to start your own business without the need to shell out a hefty sum of money. for more information, visit FreeAffiliateMarketingBusiness.com for an in depth guide to affiliate marketing.
Affiliate marketing allows you to earn money through commissions. When you become an affiliate marketer under a well-known website, such as Amazon or eBay, you'll be provided with an affiliate link to your chosen niche of products. These products are already available on the websites so you don't have to create one from scratch. You'll start earning commissions once customers buy from your link.  Some of the best affiliate marketing programs for beginnershave low barriers for entry and don't require a ton of the technical know how. 
Choose Carefully 
There are many ways to earn money at home. If you want to utilize these opportunities as a steady source of income, choose stints that suit your interest and lifestyle. These factors are essential to keep you motivated in earning money at home.