How To Add A Personal Touch To Your Car (Without Breaking The Bank)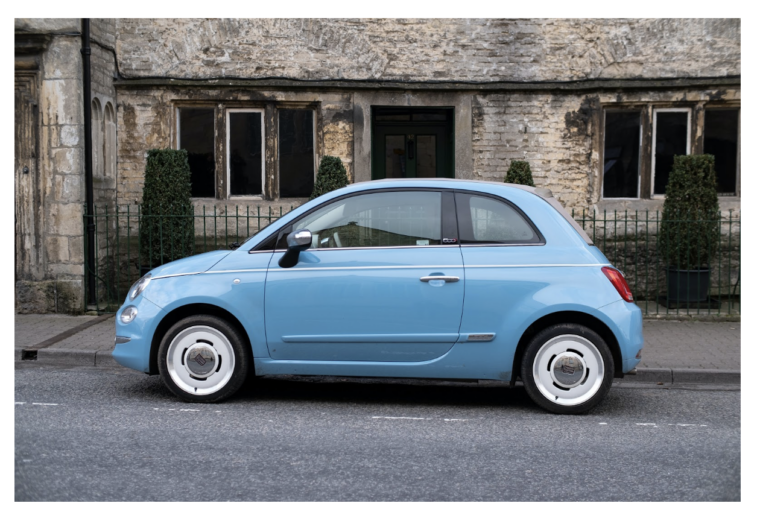 Photo by Oli Woodman on Unsplash
Whether you buy a used car or a new model, it is important that you chose a car that you love.  After all, you may well be spending a lot of time behind the wheel, whether you are heading to work or setting out on an adventurous road trip, and it is important that you feel relaxed and comfortable when driving. 
However, if, for one reason or another, you aren't able to buy your dream car outright – nothing is stopping you from adding your own personal touches that take your vehicle to the next level! 
Many people feel as though making changes to their car has to be expensive, but this simply isn't the case. For example, you can make a series of small changes that will make a big difference to how your car looks and feels for very little money. 
With that in mind, here are just some of the ways you can add a personal touch to your car!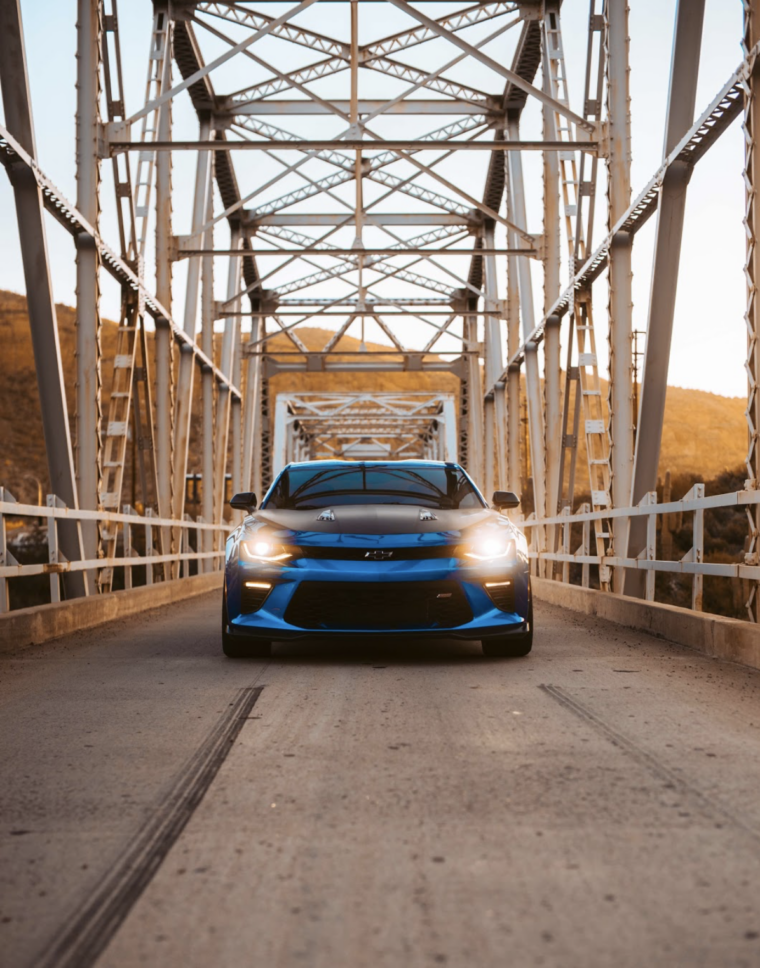 Photo by Stefan Rodriguez on Unsplash
A personalized number plate. From time to time, you may find yourself driving past a car with a customized number plate on the back and wish you had one yourself. Thankfully, they are relatively easy to get hold of. Furthermore, they are surprisingly inexpensive and a great way to make your car stand out from the crowd. They are also much more personal than a generic license plate, as you can find a way to incorporate your nickname into the number plate or a date that is particularly important to you, such as an anniversary or birthday! 
Air Fresheners With A Difference. The air fresheners you can usually get your hands on tend to be pretty generic in design and are usually used to promote a particular brand or company. You also do not usually have many scents to choose from. However, you can easily make custom air fresheners online. When designing your air freshener, you are completely in charge of the look, style and colors used – this means you can create something that is entirely unique. You can also choose from a range of unique fragrances, including: 
Black raspberry vanilla 

Cinnamon 

Pina colada

Citrus

Guava 

Sweet Pea

Lemon 

NuCar

Dark Ice

Strawberry

Cucumber melon

Baby powder

Cherry

Fresh air
Stylish Car Seat Covers. If you buy a second-hand car, you may feel as though your seats appear particularly worn or damaged, especially if you have purchased an older model that has been on the road for several years.  However, you can easily cover up any signs of wear and tear using car seat covers.  They are inexpensive and can be purchased online in order to be delivered directly to your door. When selecting your seat covers, try to match the shade to the interior of your car for a sleek, smooth finish. Alternatively, you can opt for your favorite colors if you are looking for something bright and eye-catching. You can also buy seat covers in a range of different fabrics, including: 
Velour

Sheepskin

Leather-look

Mesh

Canvas
LED Strip Lights. LED strip lights are a great way to add a stylish, unique touch to your car. Again, they are relatively inexpensive to purchase outright and can be attached to both the interior and exterior of your vehicle – you just need to take a bit of time to apply them correctly. If you decide to apply them yourself, ensure you follow the instructions properly to ensure they look the best. When using LED lights, you also have the ability to change the color of the lights depending upon the look you wish to achieve – this means they will make a great backdrop to your car karaoke sessions! 
Steering Wheel Covers. Steering wheel covers are more than just a way to add an extra something to your car's interior; they can also be used to improve your grip strength. They are also incredibly useful if you are suffering from calluses on your hands, as they are often made from a softer, more gentle material. Finally, steering wheel covers can also be used to preserve leather steering wheels for longer, as the material is more subject to damage. This helps keep your car in pristine condition if you were to consider selling in the future. 
Car seat covers are a particularly popular form of car customization, as they can be easily installed and removed if you no longer like them. This also means that you could purchase several wheel covers at once, alternating whenever you feel like a change. 
Car Mats. Car mats are a great way to keep your car clean from dust, dirty and muddy footprints – but can also add a pop of color to the interior of your car. As a result, they are perfect for families with small children, who seem to carry the whole playground into the car with them after a busy day of playing outside. 
If you are opting for a chic design, try to choose mats that match your seat covers. This will help give your car an effortless, classic look. Alternatively, if you have children, you can let them choose their own car mats – perhaps featuring their favorite TV or film character, or their favorite color. As they are placed on the ground of your car, only you will be able to see them – so don't turn them away from choosing something bright and wacky! 
Another way you can help keep your car in tip-top condition is by purchasing a portable car vacuum that will allow you to clean up any dust, dirt, or crumbs quickly. They are compact and lightweight, meaning they can be easily stored away when not in use.
Repaint your car. Over time, the color of your car may start to fade away. This could be due to a variety of factors, such as exposure to sunlight or bad weather. This may mean that you want to repaint your car. However, this does not necessarily mean that you have to repaint it the same color – you could easily opt for a different shade that better matches your personal style or preferences. Right now,  the most popular car shades are: 
Black

White 

Silver

Blue

Red

Brown

Green

Tan

Orange
However, it is important to note that you do not have to choose a color based on its popularity — it remains a personal preference. Don't be afraid to stand out from the crowd (or traffic, for that matter). Though repainting your car may be slightly more expensive than the other renovation tips provided here,  it is definitely worthwhile and a fresh coat of paint will last a long time – so you can consider it a long-term investment. Furthermore, if you plan to resell your car, a fresh coat of paint can significantly increase the resale value. 
Focus on the small details. Sometimes, even the slightest change can completely transform how your car looks. Therefore, don't underestimate the importance of adding small accessories to your vehicle – for example, dashboard ornaments or sun visors – which though small, are a great way to show off your personality. Make sure to look into Austin defensive driving.
Design your own bumper stickers. Over time, there has been a drop in the popularity of bumper stickers. However, that does not mean they don't look great. There are many companies that now allow you to design your own stickers, meaning you can give your car a genuinely unique look. For example, you can transform your children's drawings into a fun, friendly, and bright design that will look great on your bumper. 
Install smart storage solutions. If you are heading out on a long car journey with kids, you may need to bring a lot of things along with you. This could include snacks and drinks, toys, games, or maybe even bikes if you are heading out in search of adventure. Therefore, you should ensure you have plenty of storage options inside your car. This could include: 
A bike rack

A cooler 

Over-chair storage 

Boxes (for your boot or underneath the chair)

Front seat organizers 

Door storage pockets 
Bring in important technology. There are various different tech items that you may need to use in your daily life that can easily find a home in your car; this could include: 
A phone holder

A phone charger 

A satnav system 

A dashcam 

Wireless speakers
Many of the items can easily be personalized before installation, and their inclusion in your car can help make your day to day life much easier. For example, a phone holder means that you will be able to safely take hands-free calls when driving or use your device as a sat-nav system to navigate long journeys. Furthermore, the charger means that you will never have to deal with a flat battery again. 
Essential car accessories, such as cat mats, boot liners, dashmats, and car seat covers, can instantly elevate the look of your automobile and add a personal touch without breaking your budget.
In short, there are various different steps you can take that will help you add a personalized touch to your car – creating a driving experience that is entirely unique and tailored to your likes and dislikes. This means that you will enjoy spending time in your car, and you can help remove the edge to your morning commute.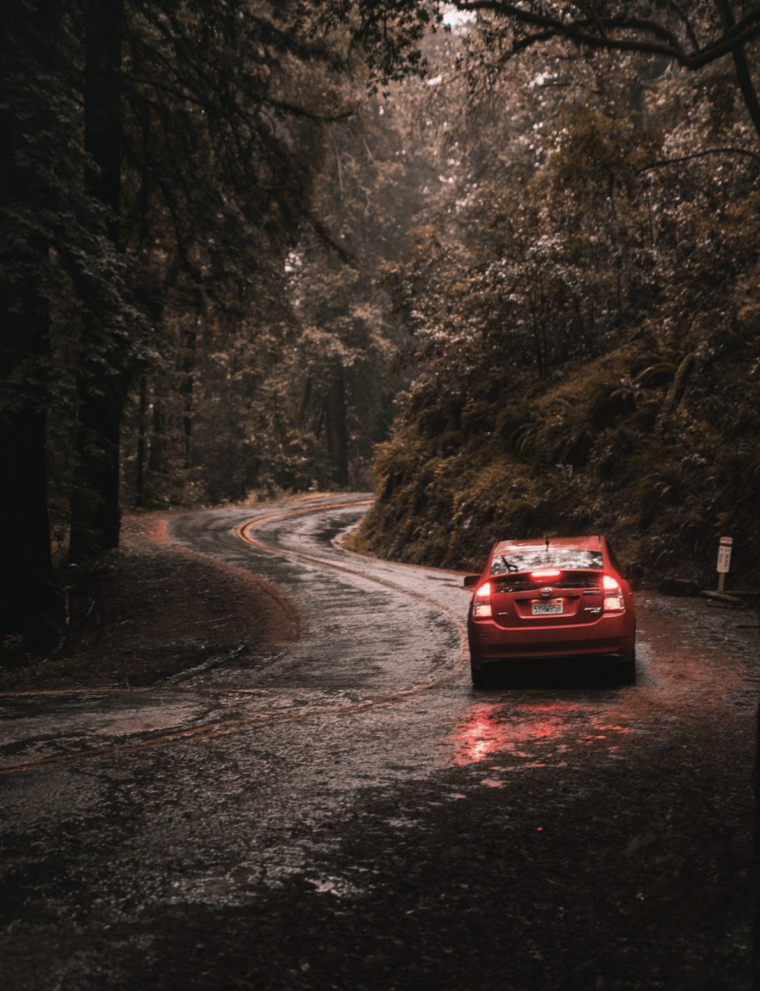 Photo by Matthew Ronder-Seid on Unsplash