Are Peer-To-Peer Lending Investments Worth It?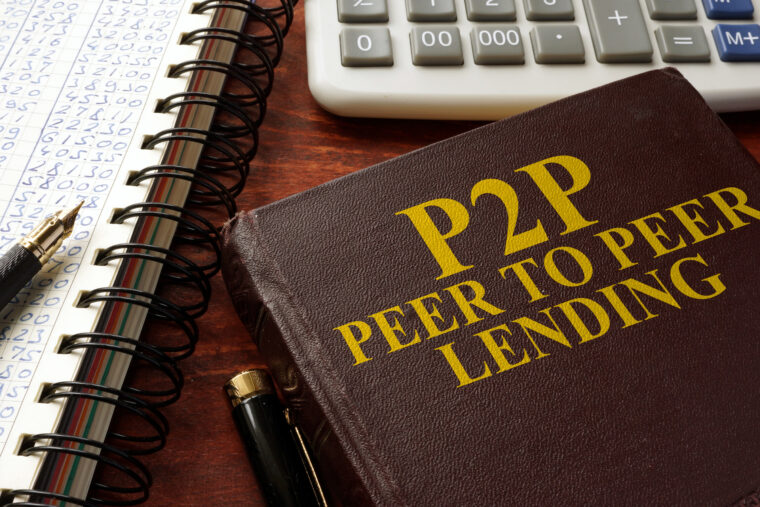 Peer-to-peer or P2P lending rose to popularity as a way for investors to get the most out of their money. This type of investment grew in recent years as the rate of savings and bonds became disappointing.  
With the P2P platforms, investors supply unsecured loans to consumers. In the long run, the investors will gain an average yearly return ranging from 7-11%. Nevertheless, similar to any investment, there are risks with peer-to-peer lending investment. 
How Does Peer-to-peer Lending Work? 
Peer-to-peer makes the loans and returns the profit of loans to lenders and investors. The only difference with P2P lending is that there's no mediator or banker. As an alternative to investing via a bank in funds, you have the option to put money into loans taken out by borrowers over peer-to-peer platforms.  
If you're a borrower, you can check out a P2P platform online and process a loan application. Provide details such as the purpose of the loan and amount, along with a general assessment of your credit. The information will go to potential lenders who'll select which loans they'd like to invest in. Depending on your specific needs, platforms like Twino might have the features you need to start with your investing endeavor soon.  
Generally, a consumer can borrow funds as an unsecured personal loan. In most cases, the loan term can range from three to four years. Additionally, the price of the loans depends on the credit grades. The grades depend on the following factors: 
Income 

Credit score 

Purpose of the loan  

Loan amount 

Loan term 
What Are The Benefits Of Peer-to-peer Lending Investments? 
Aside from the high yield they offer, peer-to-peer lending investments have other notable benefits, such as: 
The majority of P2P lenders outline investment returns of more than 10% annually. It's no longer a surprising element as the typical loan prices by the platforms range from 6 to 36%.  
When you have a portfolio with a combination of credit grades, it can gain double-digit returns quickly, even after taking away one percent for the management price and allowance for loan defaults.  
On P2P platforms, you can better manage the investment specifics than the other types of investment. For example, you can select borrowers, depending on the specific criteria such as type of loan, credit-score range, term, and debt-to-income ratio. With this approach, you have control over the variables around your investments. In addition, today, many peer-to-peer platforms deliver services that automate the entire procedure for you.  
In peer-to-peer lending, you can distribute your funds through several loans. The approach allows you to manage the risk in a better manner.  
Personal Savings Allowance 
The interest gained via P2P lending will become part of your personal savings allowance (PSA).  
What Are The Risks In Peer-to-peer Lending? 
Sadly, peer-to-peer lending investment has its share of risks, such as the following:
Unsecured Loans That Can Default 
The P2P loans can be a risky investment. The risk becomes higher as the loans are the unsecured type, and the platforms don't offer collateral if the loan defaults. Therefore, there's a chance that you'll lose all your investment in case of an early-term default.  
It's important to note that any funds you invested in a peer-to-peer platform don't have a backup by Financial Services Compensation Scheme (FCSC).  
Funds Not Given Right Away Where You'll Not Earn Interest For Some Time 
You cannot gain any interest until your money is lent. It usually takes a few days to select the suitable borrowers, which is dependent on the platform. It's true if you invest a substantial sum, which takes a longer time to process.  
Difficulty Getting Your Money Out Early 
The majority of peer-to-peer lenders will allow you to withdraw your money early. It's possible by matching all your current loans with new lenders. Although the process works efficiently, you have to wait for several months before this can happen. 
Possibility Not To Gain Your Investment Back 
Although the majority of peer-to-peer investments function well, there's always the chances of not getting repaid if the borrowers could not repay the loan. In every P2P platform, there are ways to reduce this risk, so you should ensure what kind of provisions are in place before deciding to invest.  
Conclusion 
When it comes to peer-to-peer lending investment, it has its share of advantages and drawbacks that you need to consider. However, one of the favorable aspects of the P2P platform is that it works for everyone, wherein you can choose the hands-off approach or be more involved. 
For those looking for an alternative investment, peer-to-peer lending is a suitable option to start as it requires minimal effort. You place your money in the platform, and check the balance monthly.