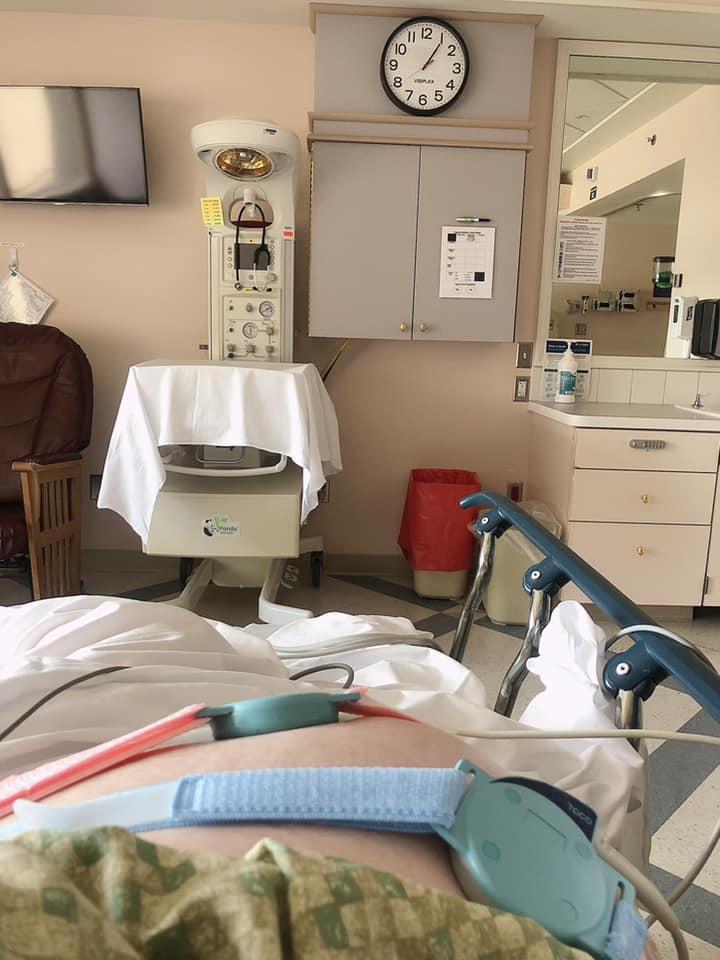 To follow Baby 5's Journey Go HERE.
I honestly thought this pregnancy would be different. It always seems around 31 weeks everything hits a wall.
I woke up yesterday not feeling well – I actually made a Instagram/Facebook story about it.
I felt super nauseous and overall just plain bad. I noticed my heart was racing as well. I did have a checkup with the OB planned for early afternoon. I barely was able to make it into the car to get there. When the nurse took my vitals – my heart rate was over 160 !!! I am normally about 90 during pregnancy. After 30 minutes of rest it still was over 160 plus I had a high blood pressure reading so off to labor and delivery I went.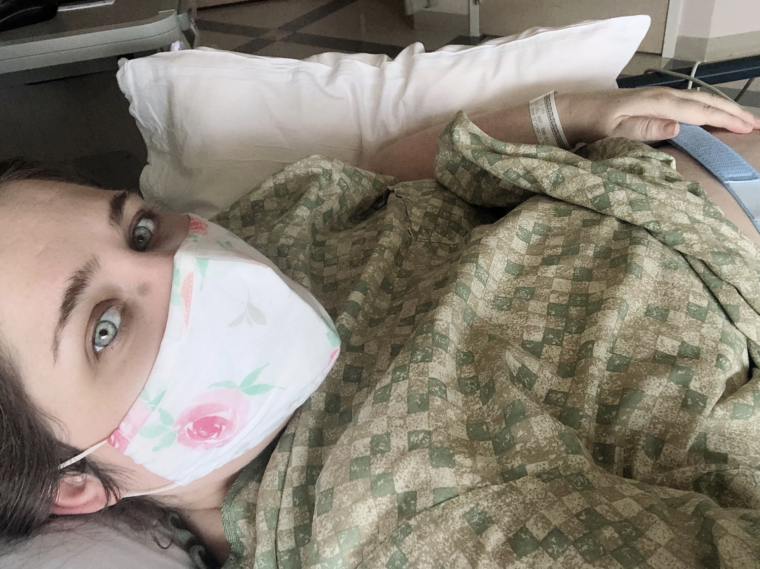 Good news – baby was moving and grooving. Bad news – they have no idea why my heart rate was elevated. They ran a bunch of tests and gave me an IV – and nada. Everything looked good. I did have some high – blood pressure numbers but those went down. I ordered myself a lunch – I thought that maybe since I had had no food all day that would be an issue.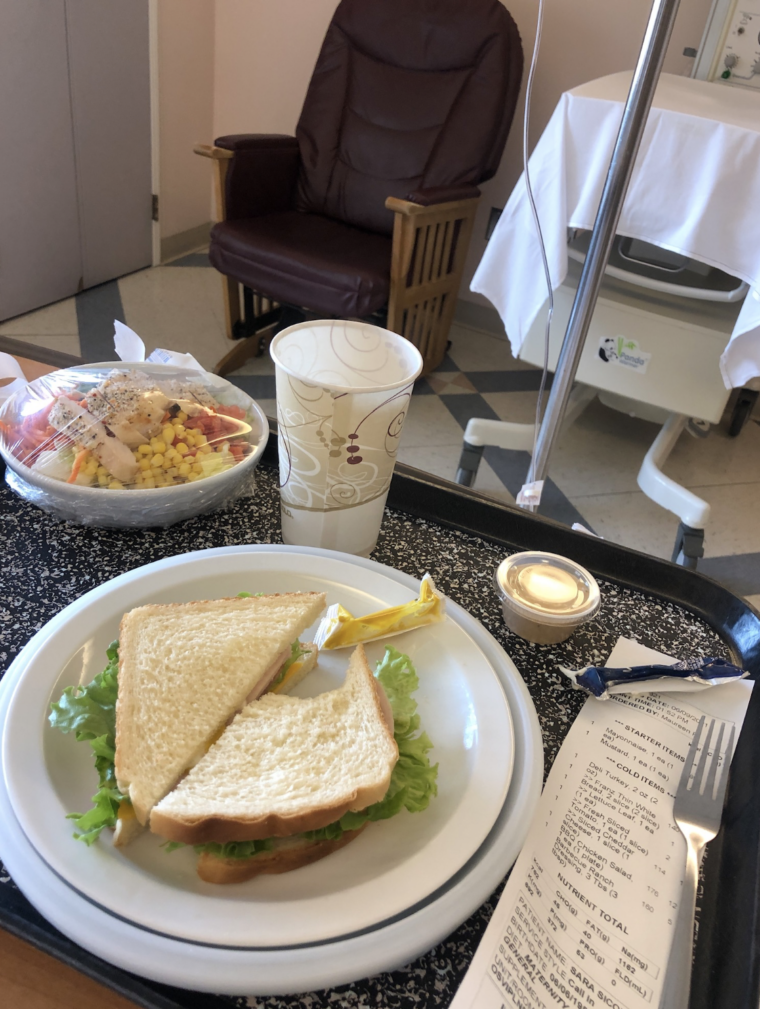 Sandwich was actually pretty good. But that BBQ chicken salad needs to go away – NOPE NOPE NOPE! Anyways after many long hours – I was sent home with my heart rate still in the 150 – 160s.
I am so happy to be home – but honestly you all I am not feeling well. I know it is my heart rate – I feel off and have a horrible headache since yesterday. I am going back to the OB next week.
I would love positive thoughts.