Make Money on the Side: How to Increase Your Budget Limit in 2021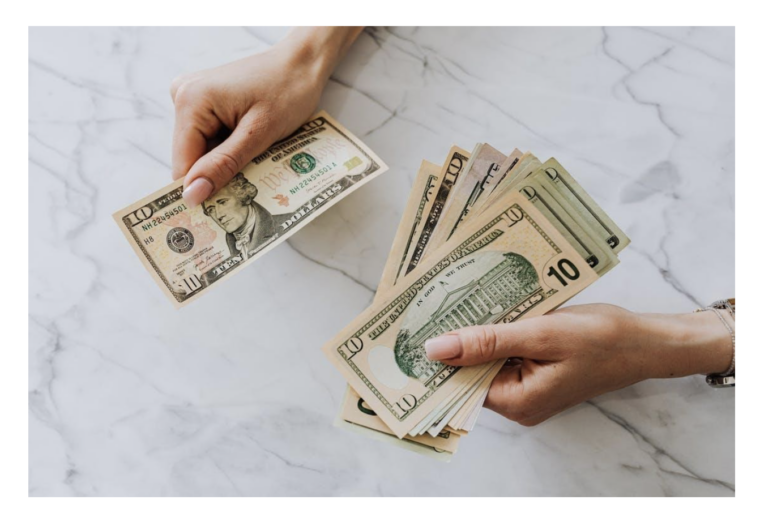 Making money on the side is a great way to increase your budget limit. You can join focus groups, get paid for photos you take on the go, become a food delivery driver, advertise on your car or bike, and much more!
Doing these things will enable you to pay off debts quickly so that you don't have this burden around anymore, which is always nice to get rid of. There's also no shame in working hard and trying to make extra money because it is possible with any of the ideas discussed below.
If you have some free time, here are ways to generate income while doing something that you enjoy!
Join a Focus Group
This is one of the easiest ways to make extra money. You can sign up for paid surveys on sites like mTurk or Opinion Outpost and then work as an independent contractor with these companies. 
Sometimes, they want feedback about their products, so this will only take maybe 15-20 minutes max out of your day to complete while providing them valuable insight into what consumers think about their product/service. 
Other times, it might be more in-depth to answer questions related to demographics, and more. Either way, there's not much time commitment involved, and it provides you with instant payment at the end of each session which is nice because sometimes they will pay for your participation even if no one qualifies for the study!
Get Paid for Your Photos
If you love taking pictures, there are plenty of ways to make money on the side with your camera. Sites like Shutterstock and Getty Images offer contributors royalties for their images, which means they could earn some decent cash just by snapping a few shots in public places or uploading photos from previous trips that might otherwise go unused. 
If you can't get good outside shots, consider investing in a drone such as a DJI mini SE or air 2S as this will also help advance your skills and picture quality. You may also want to consider opening an Instagram account dedicated solely to photography—you never know how popular it will be until you try! 
Some sites also allow photographers to upload images and sell them upfront as prints or digital downloads without the need for royalty payments (like Redbubble). Selling your photos is an excellent way of making money on the side without needing to give up your day job.
Become a Food Delivery Driver
Delivering food is also a great way to make money on the side. If you enjoy cooking and are skillful with knives, becoming a food delivery service might be right up your alley. Delivery is one of the many companies that offer this type of work. The company pays its drivers hourly or by the mile, depending on which they prefer. 
However, working as a self-employed taxi driver who can also deliver meals makes it easier because there's no need to register again with another business. This is one of the best ways to make money on weekends when you have some free time since it usually doesn't require your full attention while driving around town. 
Advertise on Your Car
Another way to make money on the side is by advertising and you can do it with your car. Use a company like Carvertise, and they'll put an advertisement on your vehicle for $400-$600 per year (depending on what type of service you want). 
You may have seen these vehicles driving around before, but did you know that this is how people are earning extra income? The ads stay up for four years or 60 thousand miles! So, in just one year, by using Carvertise's services and following their guidelines so that your car stays attractive to advertisers, you could potentially earn over $6000-a lot more than most part-time jobs offer. 
Take Up Babysitting
Babysitting is a great way to make money on the side. This can be especially helpful if you have children of your own and want some extra spending cash for them or are old enough but need help with their homework between school hours. 
If you don't already know someone who needs help, sites like care.com offer listings for people looking for babysitters and those offering services. It would help if you took careful consideration when choosing how much time to spend caring for other kids. 
Start Pet Sitting
Do you love animals? Do they make you happy and healthy when your life is difficult or stressful? Then, take up pet sitting to get paid for caring about them. Pet parents will trust you with the most precious things in their lives, so you must take care of both the animal and its owner. 
Some responsibilities include providing food, water, socializing with pets outside (weather permitting), administering medicine if needed, keeping a clean home environment free of dog hair/litter box odor. 
Keep records and send weekly updates on how pets are doing to ensure peace of mind for all parties involved. As an added perk: while many people worry about leaving their homes unattended during vacations because of potential burglaries or other security breaches, pet sitting can provide a sense of peace and security.
Drive for Uber or Lyft
Since the company started in 2009, they have expanded to over 350 cities. But what about when you live out of these areas? It can be challenging, let alone expensive, to move just for a job that doesn't pay well or offer benefits. 
This is where driving for uber/Lyft comes into play and becomes an option for those looking to make money on the side. With this simple option available to people outside major metropolitan areas (and even within them), it is easier than ever before if someone is considering making some extra cash without having to leave their living space at any time during weekdays or weekends. 
They also do not need professional licenses like taxi drivers, which means anyone with access to a car can work as one! If you are a driver or have access to one, sign up with Uber. They provide the car and take care of all insurance-related costs for drivers who use their service; this includes collision coverage if an accident happens. 
For those who do not own or drive cars but would still like to work with uber, it is possible through uber eats. This allows people without vehicles to become delivery drivers by using bicycles instead! The requirements vary depending on where someone lives, so be sure to read over them thoroughly before signing up! 
Post Videos on Your YouTube Channel
Become an online influencer: post videos on your YouTube channel and get paid for them. You can earn money by selling the video to a company or getting advertising revenue from YouTube. 
Some companies will even pay you upfront in exchange for content creation, so this is not always just about making a profit but also about building your brand. Suppose you don't have access to any expensive equipment. In that case, there are plenty of platforms that allow users to create professional-looking videos without having to spend lots of cash on editing programs like Final Cut Pro or Adobe Premiere Pro CC, which start at $199 per month. 
Sell Your Possession on E-Commerce Platforms
Several websites allow you to post your items for sale. You can even list them with photographs and descriptions, all without paying any listing fees upfront. The key is knowing which sites will work best for the things you have to sell. 
For example, if it's something bulky or heavy like furniture, eBay might be better because there is no shipping cost associated with an auction-style listing on their site. This also doesn't mean they're always the best option, though! 
When people think about selling online (or anywhere), Amazon tops their minds not just in terms of popularity but also when considering ease of use and fee structure. You should also consider websites like eBay (which you can easily create more listings with a help of an eBay bulk listing) or Craigslist, but there are also more niche sites for specific items such as bikes, video games, and books. 
The best part about these e-commerce platforms is that you don't have the hassle of going to an auction house which saves time and energy when trying to sell something quickly. In addition, sites often offer free shipping services, so it's easier than ever before! 
Become a Coach/Consultant
If you're an expert in your field, why not share that knowledge with others? If coaching or consulting is something you have a passion for and want to do on the side of your full-time job, there are plenty of online options. 
One company called Elance has been around since 2004 and lets freelancers find clients who need their expertise for one-off projects or ongoing work. Another option could be starting up your website where people can contact you directly about hiring you as a coach/consultant based on what they're trying to accomplish. 
Of course, you'll also need insurance if this will be a primary source of income. It's worth checking out some different providers before settling on one!
In conclusion, there are a lot of ways to make money on the side. The list above is just a few which can help you get started, but feel free to come up with your own as well! Just remember that there's no shame in asking for help when needed, and try not to be discouraged by any setbacks that may occur along the way.