How To Earn Extra Money Even While Staying At Home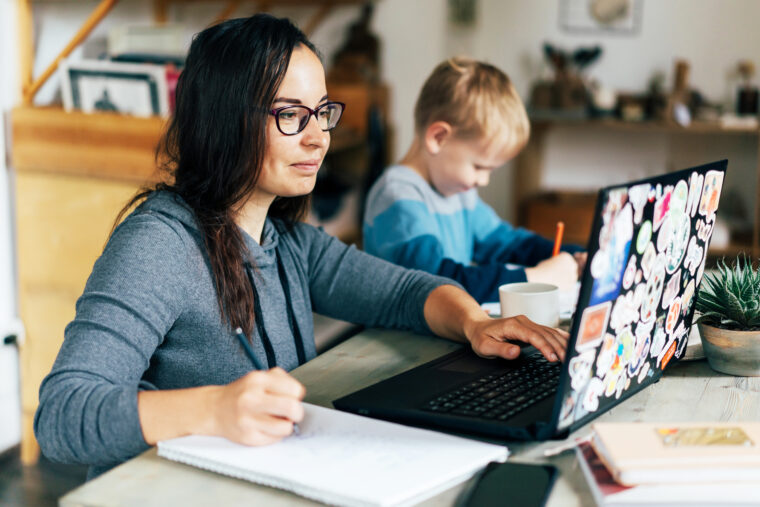 Time spent with family is priceless. But, being a stay at home parent is a full-time job that doesn't pay a full-time equivalent salary.
If you agree with this, then you would also agree that a little extra work that allows you to earn money while staying at home will help you. Make sure to check out Preply.
These increased earnings may come handy when paying a mortgage, cover bills, etc.
Unfortunately, those that wanted to make more money in the past needed to find a second job. It's a good thing that time has changed. Nowadays, with the help of technology and the right tools, you can make money while staying at home.
Be careful, though, as a simple search on the internet will show you a ton of options – as well as scams. These scamming schemes usually demand upfront fees for you, and they persuade you to partner to gain money. But, the truth is they're cheating you out of your hard-earned money.
If you want to make extra money while staying at home, here are twelve suggestions to consider:
Get Paid For Your Opinion
Taking online surveys from high paying survey sites can be a fast way to earn enough to buy a few extras. This works by making rewards points for completing online surveys, which takes 5 to 25 minutes to complete. 
Survey takers then redeem accumulated points from retailers, like Amazon, Starbucks, etc. You can also convert your points to cash and have it deposited on your bank account. 
The good thing about online survey jobs is they are free to register. In other words, you can earn without paying anything.
Video streaming is one of the activities you can make money with. If you want to give it a try, you can check out platforms such as Timebucks. This is an excellent survey site that offers a range of ways to earn money. One of which is video streaming, where you can easily make money by watching Youtube Videos.
With Timebucks, you can also watch tv, play football, read paid emails, and even browse the internet and get paid.
If you have academic expertise, share your knowledge with struggling students. You can put in a few hours during the week, say maybe when your kid is taking a nap, or is at the gymnastics.
Look for students who are looking to improve their performance at school. Check out a platform, like Craigslist.org, to assess hourly rates from where you're from. You can also sign up with an online tutoring company, like Tutor.com.
With these tutorial jobs, you must be available at least five hours a week and have at least a college degree. Tutoring can be a perfect work at home set up since teaching is usually done remotely, not in person. And, tutors get paid an hourly rate, depending on the subject they're teaching.
If you still have time between diaper changes, washing dishes, and escorting kids, then on to the blogging bandwagon. This potential source of revenue is worth considering. 
Just because you're a mom (or dad) doesn't imply you have to talk about things relating to parenting. There are already too many blogs about parenting online. Why not write about other topics you're passionate about.
The more unique, engaging, and insightful you are, the more likely you are to attract followers. This also implies that to earn money in blogging, you need online followers.
Another way to earn money by blogging is through affiliate marketing. In doing this, you receive a commission every time someone clicks on an ad on your site and buys a product.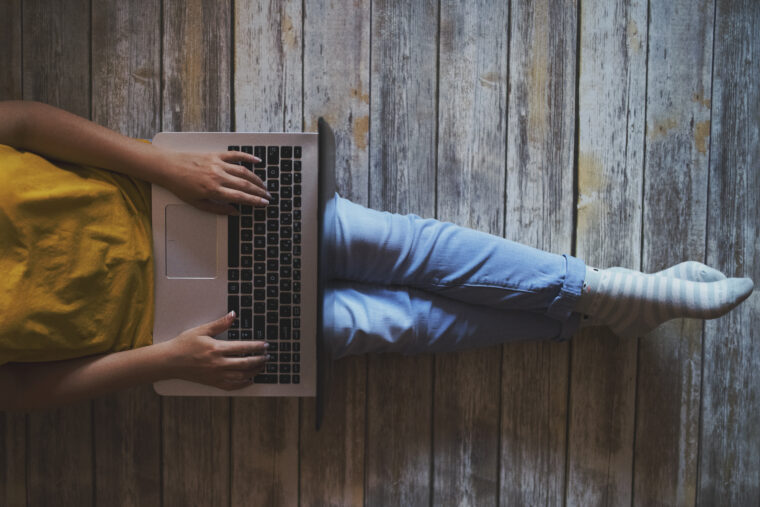 YouTube has been the fastest growing online platform that served its benefits to businesses. Aside from that, people also earn money from YouTube in different ways. More than just a video streaming platform, YouTube pays people to produce videos for the site. 
If you want to take your cut of the pie, you can start by brainstorming about what you are good at. From that idea of what you are good at, choose a niche, and start creating useful video content. Build up your channel and attract subscribers. How much you can earn from YouTube can be extensive if you gain subscribers and produce relevant, unique, and valuable content. 
If you are staying at home, a freelance job can be the most convenient extra-money-earning gig. You have the freedom to choose your working schedules as well as deciding how to do tasks. Freelancing jobs include writing blog posts, creating infographics, posting ads, and many more.
As most freelancers receive payments based on their accomplishments, it doesn't matter whether you take a few weeks or months off. You are free to determine how much or how little you want to function.
Being a parent is one of the most promising careers since you are juggling responsibilities, such as child caring, rearing, and maintaining a livable home.
Considering all these roles you play, offering virtual help to support a client's business would be very manageable.
You can do this during your vacant hours or late at night when the kids are asleep. Two to four hours can be used to render work as a virtual assistant, all of which is done from the safety of your house. After all, there is never a better opportunity to act as a professional assistant other than from home.
Make Money From Photography
In earning extra money from photography, you don't have to be a skilled photographer or invest in an expensive camera and lens. If you have an eye for taking still images, you can convert these pictures into cash. 
Upload them on stock picture platforms, such as Shutterstock.com. You earn when the photos you send get approved. If that happens, Shutterstock subscribers can access your pictures and receive from 25 cents up to $120 per image. Aside from Shutterstock, other websites also accept the submission of photos – iStock, Dreamstime, and Pixabay, to name a few.
If you're not comfortable submitting your photos online, some photo agencies and advertisers prefer authentic pictures over stock photos that lack originality. They would be happy to pay you for the pictures – and they usually pay very well.
With the fame of Airbnb, stay-at-home folks can now earn extra cash by renting out their spare room. The first step in making through this method is to have your place listed on an online marketplace similar to Airbnb. When tourists or guests pick your home, you accommodate them and offer them a place to stay. 
This extra-money-earning gig is perfect for families who are comfortable sharing their home with strangers. Or, if you own a property that tourists could rent, listing them online would not harm. 
When you've made up your mind to accept tourists on your home from AirBnB, try cooking and serving food for your guests, which is another money earning gig that could work for you. Practice your hospitality skills by asking your guests if you can cook food in exchange for some cash. 
Another way to earn money by cooking is through sites such as Cookening, MealSharing, and EatWith. Sign up to receive a notification to prepare and serve meals for visitors in your house. This one differs from Airbnb as guests do not stay at your home. Instead, they simply drop by, eat, and then go. 
What meal would you prepare, and how many people would you choose to serve depends entirely upon you. Cooks are compensated per meal through the website's mode of payment. Cooking hosts usually earn $50-$100 a dinner.
 Watch Other People's Children Along With Your Own
There's a fair possibility your working neighbors will be delighted to have their children supervised by an accomplished adult at work. 
It can be helpful if your neighbor has just one or two babies, as you can watch over along with your kids. Besides, the latest playmates will help keep your kids entertained for a few hours.
Pay differs based on where you stay and the age and amount of children you'll be keeping. But, usually, babysitters and nannies earn up to $10 an hour in small towns – often twice the hourly wage in larger cities.
If you see your neighbors as a family and you're confident enough to help them out while they're at work, sign up for eNeighbor.
The app helps you receive and keep your neighbor's packages while they are at work. By being an eNeighbor, not are you helping neighbors, but things don't get robbed and, most importantly, you'll earn money. 
Before qualifying as an eNeighbor, you have to undergo several tests. And to build trust among their clients, each package received by the eNeighbor is covered up to $300. In that way, clients can trust in the fact that things are in reasonable control.
Final Thoughts
Indeed, keeping up with all means to earn money for your family is a daunting task.
When paychecks are short for your expenses, go through the above list, and see where your abilities fit. 
If you are a fantastic blogger, then go for blogging, ghostwriting, or making books. If you are gentle with the little kids, try having a daycare at home. Whatever your skillset is, you can always earn extra money even if you're just staying at home.