Best Phone Apps To Make Money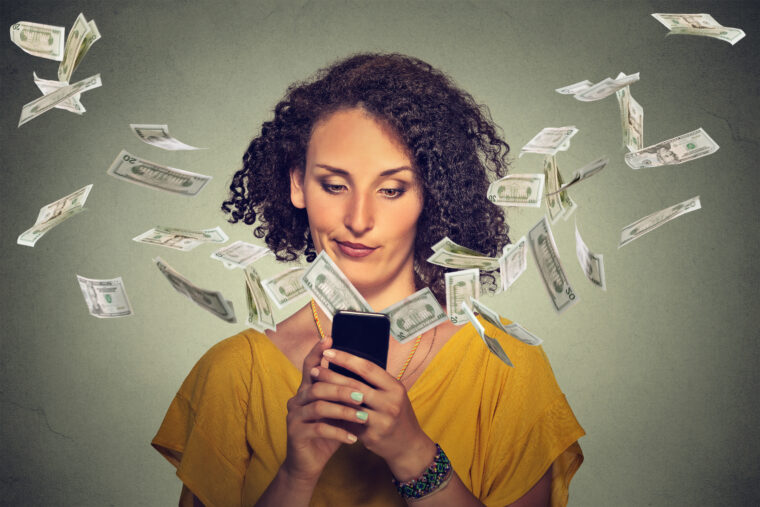 Everyone could use some extra cash on hand once in a while. Whether it's to cover some expenses, save up, or spend on something you have long wanted to purchase, it's always a win to have some extra money that's beyond what you normally earn monthly.
For some people, taking on a second job is out of the picture. Perhaps, there's usually not enough time to acquire more responsibilities. Also, it's hard to give up free time—people would rather watch the television or scroll through their phones while relaxing on a couch.
So, how can you earn that extra cash you want? If there was a way for you to be smarter and more responsible for your phone usage, why not go for it? This article presents you with some of the best and legit apps to make money using your phone. After reading this, you'll somehow get an idea of how you can use all that time spent browsing on your phone earning money instead. Are you ready?
Swagbucks
Swagbucks is the best app for those who don't mind doing paid surveys and receiving online gift cards.
If you love to shop online, this is a great place for you to earn some extra bucks as you shop. You can even earn in exchange for watching videos. 
Here are other ways to earn money on Swagbucks:
Answer polls;

Answer surveys;

Play online games.
The amount you earn on Swagbucks can either be in the form of reward cards, gift cards, or cash. How amazing is this? You can earn money while simply shopping and playing in the comfort of your own home!
Rakuten
Rakuten is great for people who love online shopping, and a good bargain too! It's great for starters because it doesn't come with any fees and hidden charges. There are over 2,500 stores in Rakuten (previously known as Ebates) for you to shop and choose from, so you're guaranteed to have plenty of options, despite the bargain you're getting.
This is a good way to earn and save money as you shop because there are some retailers that give you cashback for every purchase.
The only downside to Rakuten is you can only have a payout once every three months. So, you're going to have to wait and accumulate this cashback before you can enjoy it. You can think of this quarterly payout as a bonus to your income for that month. If this works for you, then you can try it now!
Acorns
Surely, you've got spare change lying around somewhere at home. At Acorns, you can invest for as low as USD$1. Any change you've got left from your daily purchases, you can place it here. Then, you can choose among a wide array of bonds and stocks to invest in.
You may think this is an unsafe platform for investing—it's okay to be skeptical at first. But as for safety, Acorns is at par with banks. It also comes with two-factor authentication each time you log in to your account.
Apart from investments, there are also some retailers you can shop from at Acorns, where you can earn cashback after every purchase.
Ibotta
There are three ways that you can earn money through Ibotta. These are:
Make purchases on eligible stores through the Ibotta app;

Upload your receipt on the app when you have eligible purchases from physical stores;

Link a store loyalty card that you may have, so you could also earn points from that store.
The great thing about Ibotta is that you get actual cashback immediately. Especially when you have quite some extra time on your hands, you have more leeway to earn even more.
Survey Junkie
As its name implies, Survey Junkie is great if you like to answer surveys and get little cash for every survey you complete. The points you get from answering surveys can be claimed through PayPal, or through gift cards.
With Survey Junkie, you've got to be a little bit more patient with earning in small amounts. One reward point is equal to just one cent. So, 100 points on Survey Junkie gives you a dollar. 
Among all others, the best thing with Survey Junkie is you can link it directly to your bank account. It's a great way to save too. Even if it's just a dollar for every certain period, that grows and accumulates into something greater.
Foap
If taking photos and videos is something you enjoy doing, then this app is for you.
You don't even need to have a professional camera. You simply have to download the app and upload photos and videos for you to sell. These can be photos you've taken using your phone, from anywhere in the world.
A very good thing about Foap is you can sell one photo more than once.
Wikibuy
Wikibuy is another website for you to have bargains on online purchases. It's where you can find the cheapest rates for anything you'd like to buy. This is an extension to your browser, so that as you search for items, you're automatically connected to the stores that have the best discounts. 
With the mobile app, you can even scan the barcode itself. That way, you're automatically able to compare prices, and find out which ones are the cheapest.  
There are many good reasons for you to choose Wikibuy, and some of these are: 
∙       It enables you to use the best promo codes, so you can have some extra cash through further reduced items once you check out; 
∙       It gives you updates on retailers that offer bonuses and other rewards; 
∙       It notifies you if an item you're buying is cheaper on another website.
Google Opinion Rewards
For those who are opinionated people, have you ever imagined that you'd get paid for stating your opinions? Don't just leave those opinions on your social media page where you only get likes and comments. You might just even waste more of your time if someone is against your opinion and you feel like you have to speak up even more.
Give out your opinions instead on Google Opinion Rewards, where you get paid to share your point of view!
Conclusion
As you've now read through this list of ideas of money-making apps on your phone, you can make better use of that time you spend otherwise flying by time on your phone. While the money you may earn from these apps isn't exactly that substantial, it does add up. Your mindless scrolling can now be converted into cash that you can use for any purpose you need it for. It's that easy and effortless. You can start today. Good luck!