Apps That'll Save You Money on Routine Purchases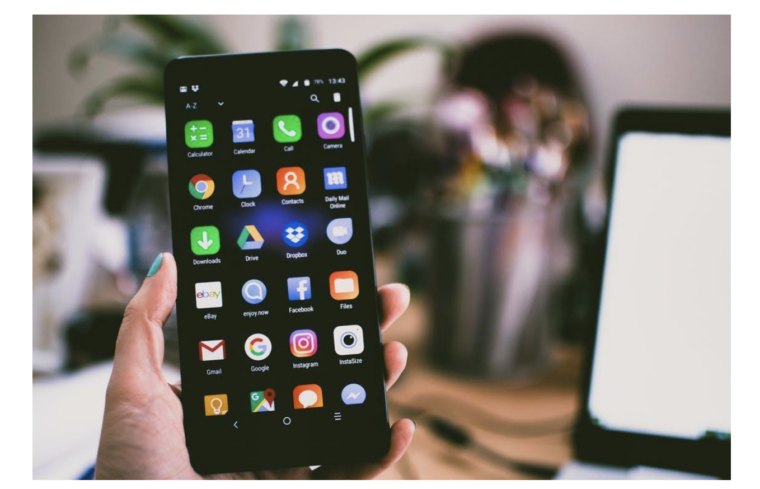 It should bring a smile to anyone's face when they're able to save some money from common, everyday purchases. Living in the digital age makes saving money easier than ever, especially when you consider how many apps there are out there that are marketed towards doing just that. Whether they're cashback apps like the Fetch Rewards app or budgeting apps like Mint, there are dozens of these programs that can help you save some pocket cash for a new pair of shoes, some beer money, or just some spending cash for a rainy day. 
In this article, we will go over the most popular money-saving apps to help you save some extra money.
Fetch Rewards
If you've ever looked into cashback apps before, chances are you've seen the Fetch Rewards app. This app has become a popular go-to app for people who like to save money, especially when buying groceries and brand-name products. The process is simple, too. All you have to do is scan your receipt, or submit a digital receipt from your shopping experience, and you'll earn rewards in which you can then exchange for gift cards to various stores. Every 1000 points gets you $1 and when you bank enough rewards, you can exchange them for gift cards including to places like Amazon, Best Buy, Hulu, or even just a simple Visa gift card. Start off with 4,000 bonus points when you get this code and download the Fetch Rewards app.
Ibotta
Ibotta is another popular receipt-scanning app that lets you earn rewards when you shop. There are a few different ways Ibotta operates: you can shop online through the app, upload your receipt (digital or physical), or attach your loyalty account to it. 
You can then turn in your reward points for gift cards or, alternatively, you can get some cashback through PayPal or Venmo. 
Additionally, if you want to earn some extra cash from Ibotta, just invite some friends and participate in some of the offers. You'll earn up to $30 for doing those things. 
Checkout 51
If you're someone who spends a fair amount of time on the road and would like to save money on gas, then Checkout 51 is the app for you. It's not just a gas-saving app, though. You can save when you buy groceries, too. 
Offers are put out on Thursdays and you have until midnight on Wednesday to use them. Just add some items to your shopping list in the app, check them off when you purchase them at the store, then upload the receipts as proof. 
There's a little more elbow grease required with this app than there is with apps like Fetch Rewards and Ibotta, but it might be worth it since the cashback you receive from this app is usually more than 30%. 
Unfortunately, the downside to this app is that it works with offers so you can't just upload any receipt. 
Receipt Hog
Surprise! Receipt Hog is another cash-saving app that requires you to upload receipts. However, this app does not require you to shop at a specific store – it doesn't care where you shop, it just requires you to take a photo of your receipts and then rate your visit. 
With Receipt Hog, there are reward tiers. So, you'll get better rewards depending on where you shop. This app also allows you to take up to two weeks to submit a receipt so you don't have to feel pressured to rush. 
Additionally, you can take surveys to earn points as well. The points that you earn can be exchanged for gift cards or withdrawn in cash to your PayPal account. 
Swagbucks
Swagbucks has been around for a while and has been popular since its beginning. It started out giving points for watching videos, doing surveys, shopping online, and playing games. However, recently they have begun allowing their users to upload receipts to earn points as well.
This app is so popular that it has awarded almost $600,000,000 to members. 
Like others that have been mentioned on this list, you can choose to receive either payments in cash or gift cards. Their gift cards range from over 1,500 different retailers, giving you plenty of options and variety to choose from. 
Rakuten
Rakuten is supported on both cellular devices and computers, coming in the form of an extension for your browser. On your phone, though, it's an app just like any other. Either way you decide to use Rakuten, it's pretty simple. 
All you need to do is download and install the browser extension or download the app and then do your shopping. The cashback is then sent directly into your account. It's that easy. 
If you prefer shopping in person, that's okay, too. You can always link your debit card to Rakuten and the app will take care of the rest. Whenever you make an in-store purchase, cashback will be automatically applied to your orders. 
Shopkick
Shopkick is a great app to use when it comes to banking points as well. This app gives you points, referred to as kicks, which you can then exchange for digital gift cards. 
The process is easy, too. Enter one of their participating stores, locate products listed on the app, scan their barcodes while still in the store and scan the receipts after purchase. Alternatively, you can also earn kicks by shopping online at participating stores, watching videos, and referring friends. 
Conclusion
There are many apps out there geared toward saving you money. These seven are some of the most popular ones and offer a variety of different cashback methods whether it be in the form of PayPal cash or a gift card to your favorite store. These apps work for both Android and iOS, but there are some that are specific to those operating systems as well. No matter which phone you have, you'll be sure to make use of the apps listed above. The processes to save money are pretty simple and straightforward and anyone can do it. Who doesn't like to save some money when shopping?