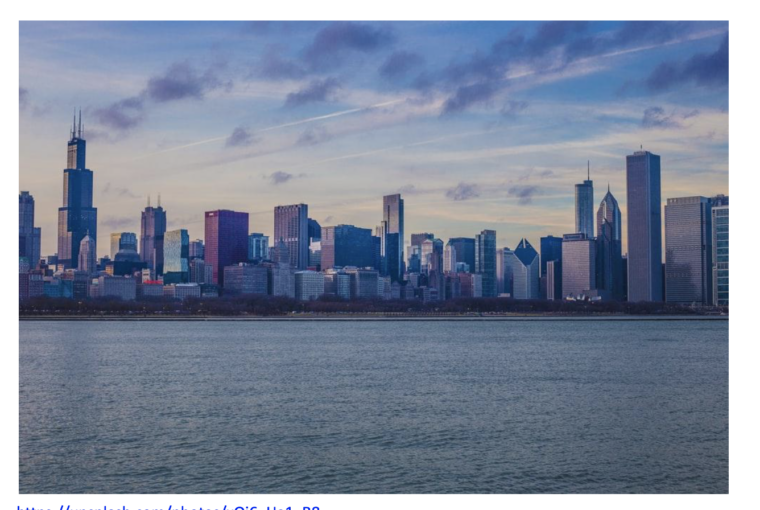 https://unsplash.com/photos/xOj6_Ha1_R8 
It can be pricey to get out and explore a city, especially when you are visiting on vacation and not sure which attractions are budget-friendly. With Chicago being one of the biggest and busiest cities in the U.S. there is plenty to keep you occupied. 
Bring the family or make it a friend's getaway without breaking the bank. Check out several of the attractions listed below for a chance to see more of Chicago and stay within your budget. 
While you are out exploring the city, leave your bags at a luggage storage service for safekeeping. Most places do not welcome large, bulky bags so stowing them in a safe place will give you peace of mind and allow you to see all the sights. 
Lincoln Park Zoo
The Lincoln Park Zoo opened its doors in 1868; it is the fourth oldest zoo not just in the United States, but all of North America. Admission is free making it very budget-friendly. Come see exotic, wild animals and sit down to watch great animal shows. 
Wear comfortable shoes because you will do a lot of walking throughout the 35 acres that make up the Lincoln Park Zoo. Concessions are available inside the zoo and if your wallet allows, check out the gift shop. 
Millennium Park
It is always free to visit Millennium Park. The Cloud Gate, also known as The Bean by locals, is one of the most popular attractions in the park and draws huge crowds no matter the time of year. 
While at Millennium Park, you will also want to check out the Crown Fountain. This interactive display is truly a work of art. The video sculpture was created by Jaume Plensa, a Spanish artist, and then executed by Krueck and Sexton Architects. 
Visit the Jay Pritzker Pavilion during the summer months for free movies in the park and live concerts. When visiting in the winter, spend some time skating at the ice rink formed in the McCormick Tribune Plaza.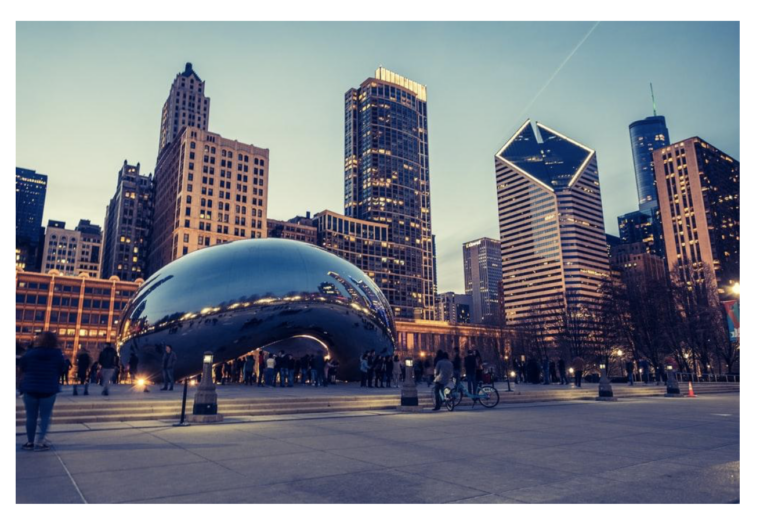 https://unsplash.com/photos/uevmkfCH98Q 
Festivals
Festivals, especially during the warmer months, are a staple in and around Chicago. Many festivals are free to enter and great fun. Bring your sense of adventure and find a festival or two that grabs your interest. 
Aside from city-wide festivals, many of the city parks, such as Millennial Park, offer live concerts and movie nights in the park. You can unwind and enjoy listening to great music or watching incredible movies under the sparkling night sky. Before heading out, it's a good idea to check the Hyde Park map to find the exact location and schedule of these events.
Here are five of the more popular and free festivals in Chicago:
Summer Dance

Chicago Jazz Festival

Grant Park Music Festival

Chicago Blues Festival

Chicago Air and Water Show
Chicago Botanic Garden
With over 385 acres that spread out over nine islands, the Chicago Botanic Garden is home to over 27 different themed gardens. Stroll through the manicured spaces and breathe in the fresh air right in the middle of one of the busiest cities in the U.S.
Sit on one of the benches and soak up the beauty that surrounds you with over a million different flowers and plants. If you are a resident of Cook County, admission to the Chicago Botanic Garden is free, except you do have to pay for parking.
Museum of Contemporary Art
Spend an afternoon in one of the largest contemporary art museums in the entire world. The Museum of Contemporary Art offers free admission on Tuesdays, but it does get crowded. Get there early so you can see most of the exhibits. 
Located in downtown Chicago near Water Tower Place, this museum is home to several photos, sculptures, videos, and painting from the post-World War II era. Plan to devote several hours to see as much as you can while at the museum. 
Navy Pier
One of the most popular tourist spots in Chicago, Navy Pier is a vibrant and trendy place to spend a few hours. There are many different attractions to see and experience while at the pier, but most of them do charge a fee. 
However, you can still enjoy the atmosphere of the Navy Pier without spending much money at all. Sit and watch the street performers and listen to live music. Or grab a snack from a food vendor and make an evening of it. 
Humboldt Park
With over 200 acres, Humboldt Park is a fantastic place to spend the day exploring. For a small fee, you can visit the fitness center and gym or head over to the historic field house, lagoon, and island beach for free. 
The strong Puerto Rican influence at Humboldt Park makes it a vibrant and exciting place to visit. The Boathouse Café also has a strong Puerto Rican influence in décor and menu. 
When you enter Humboldt Park you cannot help but notice the large Puerto Rican flags at the entrance or the funky, ethnic metal sculptures that pay homage to the beautiful island and those who have settled in the neighborhood. 
Lakefront Trail
Located on Lake Michigan along the western shore, Lakefront Trail is a picturesque 18-mile trail where people walk, jog, bike, and even skateboard. Spend some time along the Lakefront Trail taking in the beauty of the lake.
Nature will surround you as you stroll along the trail. You will probably not hike the entire trail from Ardmore Street to 71st Street, but there are plenty of places to rest and take in the sights around you. 
Jane Addams Hull-House Museum
Better known as simply Hull House, this treasured attraction was once a settlement house that has been turned into a museum dedicated to Jane Addams. She was the first American woman to win a Nobel Peace Prize by starting innovative immigration programs. 
The Hull House was founded in 1889 as a settlement house for European immigrants. The demand for Addams' services grew and eventually, Hull House grew to include 13 buildings, many used as housing for new immigrants. 
It is very realistic to see the big sights that Chicago has to offer while sticking to a budget. Several fantastic parks, museums, and other attractions have specific days and times where ticket pricing is reduced or free. 
There are also a number of festivals, outdoor concerts, and movie nights in the park that does not cost to attend. All are great ways to get to know the city without spending your entire vacation budget.
Resources:
https://www.chicago.gov/city/en/depts/dca/supp_info/millennium_park.html
https://www.hullhousemuseum.org/
https://www.chicagoparkdistrict.com/parks-facilities/lakefront-trail
https://www.chicagobotanic.org/