Add Elegance & Beauty to Your Home With These Incredible Tips
Have you ever sat delicately thumbing through magazines with magnificent homes on each and every page and wished you could inject a little more style into your own? You're not the only one who feels this way! It's something we've all done! The issue that most of us have is a lack of funds to obtain the desired look. However, a beautiful and sophisticated home does not always demand a substantial amount of money! Take a look at these ideas on how to achieve just that!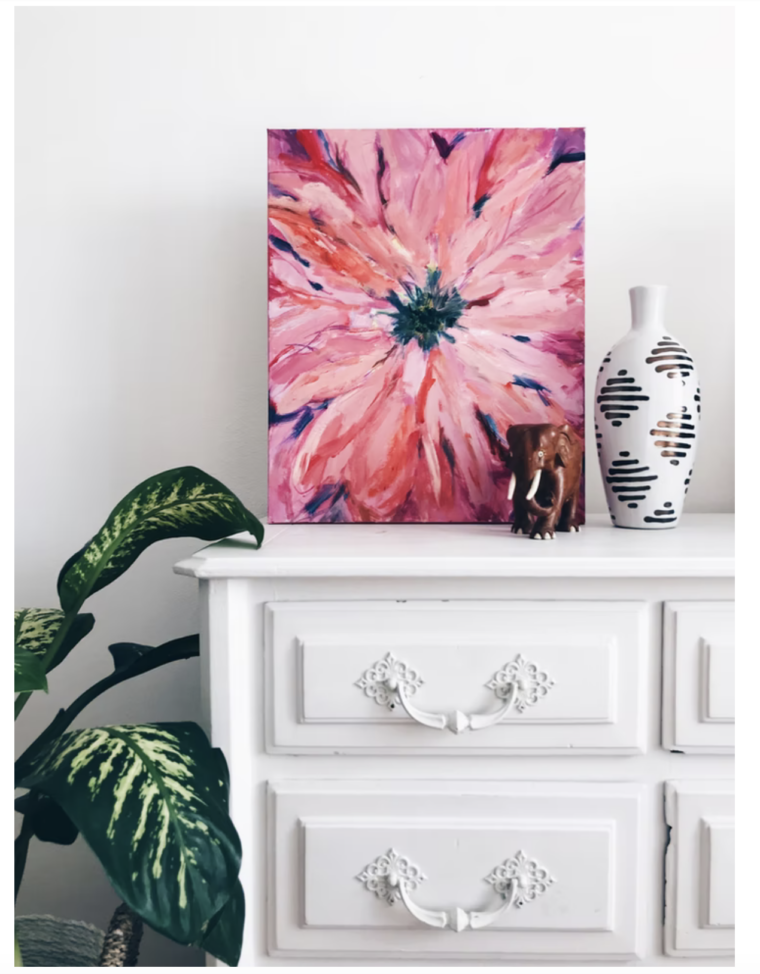 https://unsplash.com/photos/OTUahHcqs0Y 
Grey and pastel colours are trending
The grey and pastel colour scheme is the way to go if you want to keep up with the trend and give your walls and furnishings a new lease of life. Grey walls with mustard yellow decor, such as blankets, pillow covers, and rugs, is a fashionable combination right now. These days, a tin of paint is relatively inexpensive, and you can pick up colour accessories as you go. You'll have an extremely elegant home for next to nothing before you realise it! To make any place feel instantly inviting, layer up cosy cushions, throws, knits, and faux furs. This style will carry you through the autumn and winter while remaining light enough to see your home prepared for spring in style.
Make small changes for a big impact
When it comes to renovating your home, you may believe that you need to modify everything to make a big impact. That isn't always the case, though. For a big impact, try changing up little aspects like the ones below:
Work surfaces




Over time, kitchen surfaces can become worn out, and replacing them will radically transform the aesthetic of your kitchen. Granite is a popular trend because of its sleek appearance and long lifespan. Because it's such a robust substance, you're less likely to find it looking dingy in a few years. Granite also has the added benefit of being very easy to clean, so your kitchen will be cleaner than ever! This will help to dramatically change the appearance of your kitchen and give it an instantly stylish and classy vibe.

Freshen up your windows




Much like kitchen surfaces, your windows and frames may have begun to look old and worn through time, weather and use.

Window replacement

isn't as expensive as you may think, and adds value to your home as well as making it look more aesthetically pleasing. Why not go for wood frames and add a window tint to give your home more privacy?

Change your door knobs




Replacing the door knobs throughout your home is another minor but inexpensive change. Simply replacing your old doorknobs will make your ordinary doors, chest of drawers, or even kitchen cabinet doors look brand new! The following are some of the most popular options right now:
Door knobs with a crystal ball effect

Door knobs made of stainless steel

Door knobs with a chrome finish
As previously said, they can be purchased for a very low price from almost any hardware store, and even the most inexperienced DIYer can replace a doorknob because all you need is a screwdriver (and perhaps a little bit of patience).
Brighten up your cabinet doors




If you enjoy your door knobs but want to freshen up the look of your doors around the house, consider changing the colour of the doors instead. To give your doors a new lease on life, you can go with a classic matte, satin, or even gloss finish. Alternatively, you can wrap your doors in Fablon, a popular trendy material. It's basically sticky back plastic, but it's available in a variety of patterns and colours. If you don't want to lose your natural wood look, you can choose Fablon with a wood effect. It's inexpensive to purchase and simple to use, so it's a win-win situation all around!

Add a rug




A rug will radically shift the design of a room. We talked about adjusting tiny details like your colour palette earlier, and rugs are no exception! The range of super-cheap, super-luxurious synthetic fur rug from eBay is currently a hot item. Despite the fact that it isn't available in a wide selection of colours, we think you'll agree that

this rug

is very stunning. Why not treat yourself to a new rug to update the look and feel of your living space?

Create an ambience with lighting




The way a room is lit may have a significant impact on how it feels and, ultimately, how you perceive it. If you have a lot of spotlights around your house for bright light when you need it, why not invest in some floor lamps to add some atmosphere when you want to relax? If you really want to go all out, try installing smart lights in your home so you can pick the colour of your environment and manage it from anywhere in the world!

Make rooms larger with mirrors




Small rooms might be difficult to furnish because you are afraid of making them feel smaller. Smaller spaces, such as your landing or hallway, should be painted in neutral or white to make them seem larger, but adding mirrors is another proven way to do so. Why not upcycle an old mirror in your home and add a new frame for a brand new (we won't tell if you don't) mirror? An array of smaller mirrors grouped together is a common choice in many homes for creating the illusion of a larger room while also adding a touch of elegance.
Hinch your home!
Mrs Hinch has been making headlines in recent years, but if you haven't heard of her, she's an internet star who shares her home maintenance and cleaning suggestions. Many men and women have rushed to her for advice on how to improve their own houses after seeing images and videos of her absolutely beautiful home. If you use Facebook, we strongly advise you to join the group 'Mrs Hinch Made Me Do It.' You'll have to request to join because it's a private group, but it's well worth it. It primarily consists of men and women pooling their cleaning and home improvement ideas and findings. A network of people that want to help you do exactly what you're trying to do! Hinch your home!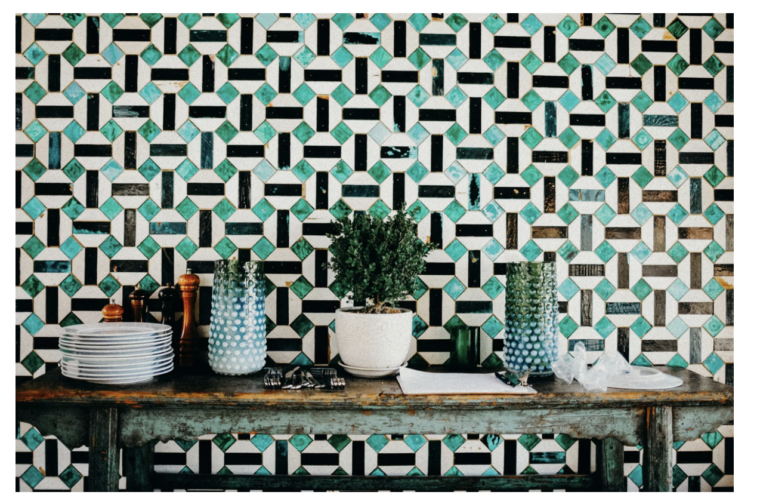 https://unsplash.com/photos/42E7fArZ7d0 
Be simplistic
When it comes to creating a beautiful and elegant home, one thing to keep in mind is to keep things simple. Personal clutter might detract from the style you want to achieve, even if you have costly furnishings and a tastefully furnished home. We understand that this isn't as simple as it seems, especially if you're a parent with toys strewn over the house. However, various super-stylish storage options are now available, such as:
Wicker baskets

Ottomans that you could turn into a bay window seat.

Abstract wall units

Storage trunks

Bookshelves – why not build your own built-in bookshelf in your main living space? Having bookshelves can help add extra sophistication and maturity to your home's decor.
Getting rid of as much personal clutter as possible to reveal your lovely furnishings and decor will make a significant impact in how your home is viewed!
Be bold at least once in every room
If decorating your home isn't your strong suit, keep in mind that you should be bold at least once in every room. Choose pieces that make a statement, such as:
Furniture that has been repurposed

Ornaments that are big and colorful

Potted plants

Artwork that is abstract

Personal artwork such as family caricatures

Wall designs that are geometric. These are becoming more popular at the moment since they are a simple and inexpensive method to create a focal point in your room.
Of course, too many statements in one space might detract from the overall design, so be careful not to overdo it. To precisely tie in your bold piece, remember to stick to the colour scheme of each space.
Implement contrasting shapes
As previously stated, having a statement piece in each area can help tie everything together. On the other hand, they can also provoke conversation and creativity. Using contrasting shapes next to one other (particularly in geometric wall art) can create a powerful statement while being fashionable and sophisticated. Sticking to the same colour scheme can help tie everything together. Use pastel colours and bright colours together, for example, for maximum impact.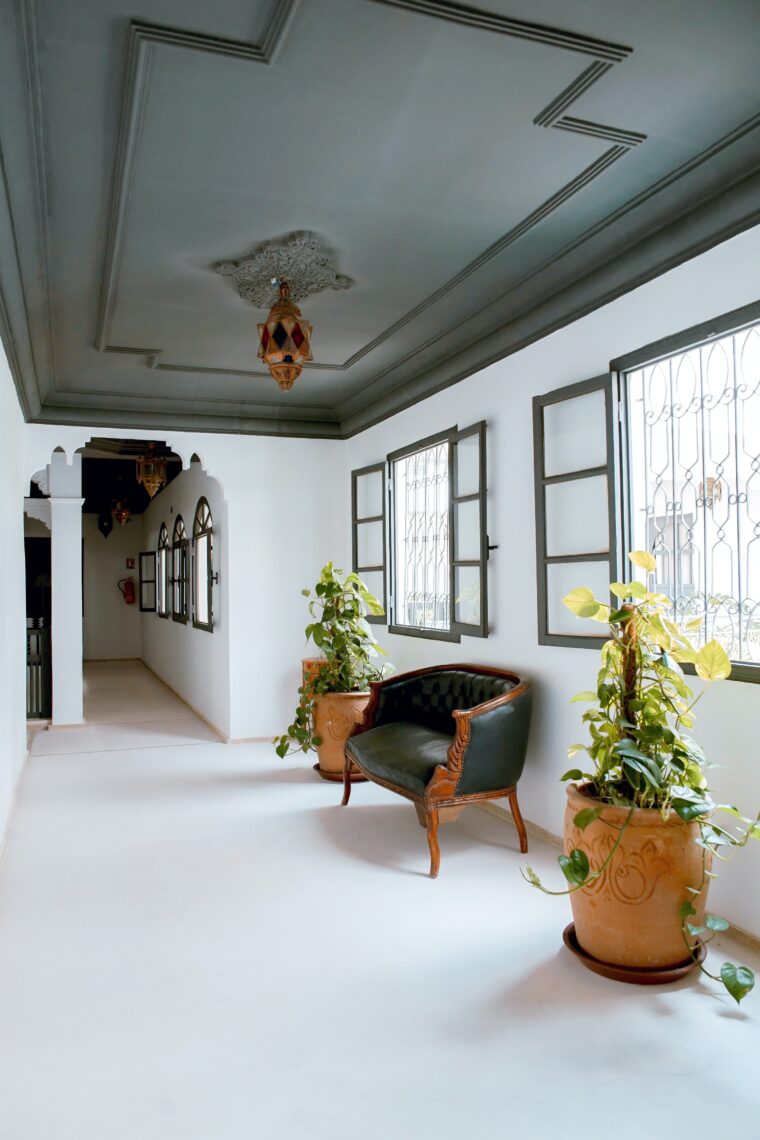 https://unsplash.com/photos/Hd9CYKjfpCs 
Add smart features to your home
We briefly stated earlier how smart lighting will help you create the right ambiance in your home, but did you know that other smart home technology can help you transform your home from drab to fab? It's not always about the aesthetic pleasures when it comes to style. Music and scents, as well as the room's temperature, can all be used to add style. Use smart home gadgets to help you improve the look and feel of your house while also making your life easier!
As you can see, there are a variety of inexpensive ways to improve the appearance of your home. Even if you don't have a lot of money, you can clearly see that having a magnificent home that you (and, no doubt, all of your guests) will appreciate and enjoy for many years is very doable.