How To Sell Your Home In These 4 Hassle-Free Steps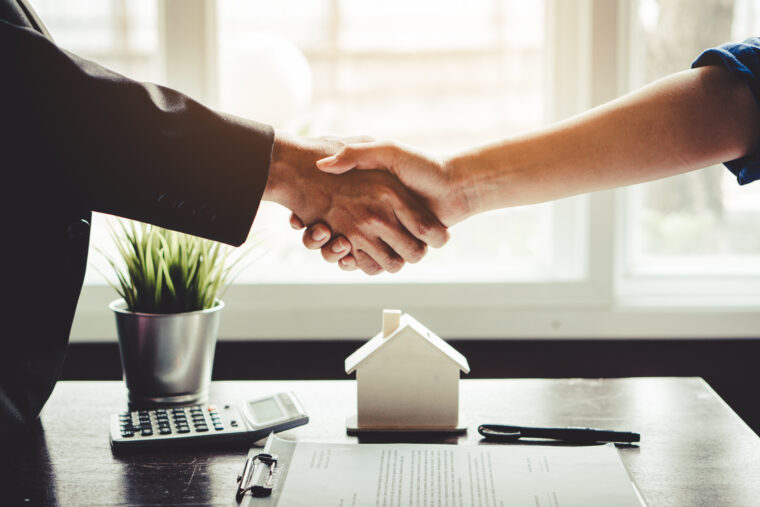 Selling your home can be a challenging experience. Without proper planning and preparation, the whole process can go awry. When this happens, you're susceptible to committing mistakes, causing more stress on your part. However, there are various ways to lighten the load when you come to sell your home, making the experience as hassle-free as possible.
Read on to learn the four hassle-free steps for selling your home.  
If you want to bypass all of the hassles associated with the traditional selling process, it can be a good idea to sell your property on an as-is-where-is basis. With the influx of many reliable cash home buying companies like Cream City Home Buyers in the market, you can get your home sold without stress. They're willing to buy your home despite its need for significant repairs and renovations.  
Also, if you want to get rid of the expensive costs that come with the traditional home sale process, dealing with cash home buyers such as CR8VUSA can be a great option. When you work with them, you won't need to pay for anything even if you want to sell your house as quickly as possible. These factors make selling your home on an as-is-where-is basis more hassle-free and seamless.  
If you want to eliminate the burden of selling your home on your own, then hiring a real estate agent can be an excellent idea. Unless you're an expert in selling residential properties, you'll need a real estate agent's experience, expertise, and skills to ensure a hassle-free home sale. Most of the time, your agent will have professional connections and understands the ins and outs of the home selling process.  
Moreover, they can also help you do the following:  
They consider the current real estate market conditions by understanding the value of residential properties in your area.  

They can help you set the right price for your home while ensuring to sell it as quickly as possible.  

They can recommend home improvement projects to make your home more appealing to buyers.  

They can ease the selling process by handling the paperwork and advising when you should or shouldn't accept deals.  
Having a real estate agent by your side can be beneficial in the home selling process. Since they do almost all the work for you, the entire process becomes easier.  
If you decide to go through the traditional way of selling homes, you may need to get your property ready. This means you should complete simple tasks, such as cleaning, decluttering, and decorating. Also, if you have a garden, it's best to have the lawn mowed, the trees trimmed, and the leaves raked to ensure it's presentable.  
If your home, especially the exterior, looks worn down, you need to give it a facelift to make it more appealing to buyers and raise its value. One good example of a makeover that adds value is updating your deck. Replace old and damaged deck parts, such as balusters, railings, pickets, and panels. Refurbish or repaint furniture and components are still in good condition. While you're at it, make sure your outdoor space is spick-and-span.
On the other hand, if your home requires a major renovation, you need to get it done before listing your property in the market. Remember, more potential homebuyers will be attracted to your home if it's completely functional and move-in ready.   
Given the stiff competition in the real estate market, it's not easy to get the attention of several potential homebuyers. Moreover, your selling experience becomes even more stressful if your listing stays in the market for a long time.  
Therefore, if you want the process to be hassle-free, you must create a marketing plan with the help of your real estate agent. With a marketing plan in place, you can introduce your house to the market and increase your chances of getting it sold in no time.  
Generally, a good marketing plan can include both online and offline techniques such as: 
Hiring a professional photographer to take great photos of your home 

Creating a video walkthrough for online selling 

Listing your property on online real estate sites 

Writing an appealing listing description for your online listing 

Setting up a social media page for marketing purposes 

Advertising in online classified ads 

Sending out emails to prospective homebuyers 

Posting promotional signage around the neighborhood 

Organizing open houses and showings 
As enumerated, there are many things to consider when making a marketing plan. But, if you want your home to be sold without hassle, you should know how to effectively market your property online and offline.
Bottom Line  
Generally, selling your home doesn't need to be stressful and draining. By following these steps, you can minimize the amount of stress you'll go through while putting it for sale. Remember, the more prepared you are, the more you can set yourself for a successful and hassle-free home selling experience.