What are the Hottest Christmas Gifts of 2021?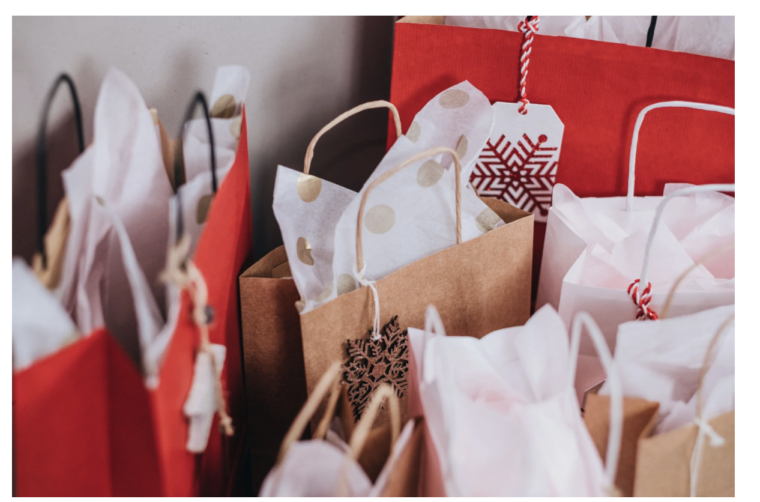 Photo by Freestocks.org on Pexels 
The holidays are still a ways away, but with the pandemic, who couldn't use a bit of Christmas cheer in their lives right now? Christmas is the time of the year when you get to play Santa and give-away secret Santa presents to make someone's holiday extra special. It just takes some patience, research, and a bit of expert advice to fill up your shopping sleigh with some of the season's must-have Christmas gifts. It is never too early to start shopping for the best Christmas gifts of 2021.
Never too Personal!
In a world overwhelmed with various products competing for the "best gift" title, it's not hard to find a quick gift for someone. But, does that mass-produced gift truly symbolize how you feel about the recipient? Personalized Christmas gift ideas never go out of style! It is the best way to tell someone why they are special. Whether it's a book that helps make your love story come to life, a Spotify frame with a photo and your favorite song, or even an art print. A personalized gift is always one step ahead of normal gifts and allows that personal connection to shine through! 
Feeling Wired? Try Wireless Earbuds
Wireless earbuds are everywhere, right? Walk down the street, and you're virtually guaranteed to bump into a pair. The market has grown so rapidly and exponentially that it's now flooded with earbud options. The good news is you can now find a pair to fit every budget. Whether you want a cheap pair of wireless earbuds or a premium pair of noise-canceling earbuds, the market has something for everyone. But why the appeal? Well, with no wires running between headphones and smartphones, they won't restrict your movement one bit. This newfound freedom is handy for general day-to-day life and great if you're into exercise. These are everywhere and are all the rage! Not only are earbuds the perfect tech accessory for commuting, traveling, and returning to work in a noisy office, but there have also been a few dynamite pairs released in 2021
You Don't Need to Do it Yourself, but Your Special People can with DIY Gifts! 
We don't mean handmade gifts. We suggest giving your favorite people a project to be excited for whenever they have free time! Whether growing coffee, you can develop your own coffee plans, which is a perfect gift for every fan of the roasted bean! You can even grow your own wine with a grow your own wine gift crate or even your own beer! What about growing your own bonsai tree; good for the environment and just a load of fun! You can grow your own mushrooms, your own birth flower. The opportunities are endless! And these are better gifts than ones that may just gather dust. These are gifts your special person can enjoy and get something physical out of too, you may have created a new hobby for them.
Bring out the Funny with Novelty Gifts!
The holidays are a perfect time to reflect on all the ways your family, friends have been by your side during the past year.  While sentimental gifts are an obvious way to express your love, funny gifts may make more sense for your relationship. If pranks, gags, and funny antics are the foundation of your relationship, then give the gift of laughter this Christmas — arguably the best present, no? There are hilarious gag-worthy gifts that highlight the dad jokes, punny gifts, and ultra-trendy pop-culture finds for The Office fans.  Luckily, all of these laugh-until-you-cry ideas are wacky, weird, and totally wonderful. It could be a joke book, novelty socks, and funny socks!
Stop Buying and Go Out with some Days out and Experiences!
Instead of fighting your way through the high street crowds or struggling from shop to shop overladen with bags. Instead, you'll find our great selection of experience gift ideas—with activities to delight the whole family. As amazing as Christmas is and as fun Christmas shopping can be, it can also be rather stressful. It's easy to panic when you spot the first festive displays or chat to your infuriatingly organized friend – who finished their shopping months ago, of course! But, with so many family and friends to buy for, how can you be sure of getting it right? And when will you find the time? But experience days can give families or friends a day trip and experience to look forward to, and there is something for everyone. Choose from supercar driving, flying lessons, whisky tasting, cooking classes, bungee jumps, tours, spa days – and so much more! Any lucky recipient could fulfill a lifelong ambition or perhaps discover their newest passion. 
Kitchen Gifts – For Anyone Who Loves Cooking
They know their way around a kitchen better than anyone else. More often than not, you lean on the cooks in your life — whether amateur or Ina Garten-level — to do the heavy lifting at Christmas parties, seasonal gatherings, and game days. But actually, they don't need a special occasion to show off their skills — they whip together delicious meals, snacks, and desserts for you and your loved ones year-round. The best way to show that you recognize — and more than anything, appreciate — their passion for cooking is with these incredible kitchen gifts.
Cool kitchen gadgets are the way to go! Reusable straws, coffee machines, an electric sandwich maker, quesadillas maker, a whisk cleaner (essential because how do they get cleaned?) A smart meat thermometer helps ensure the most accurate read possible. Why not a new blender, a juice extractor, a bread-proofing basket. What about something for the home cook who always uses fresh herbs? Why not an indoor vegetable and herb garden that is self-watering and has a built-in light and pre-seeded plant pots that can grow cilantro, basil, and even chili peppers. Something that will excite them and make them happy to be in the kitchen! 
Bring Out the Child in You – Get Some Toys!
With the COVID-19 pandemic still ongoing— toys are more important now than ever. A toy refresh provides hours of indoor entertainment (essential for rainy days), offers educational elements (from STEM skills to all-important role play and imaginative play), brings the family together, and provides much-needed fun and laughter during difficult times. Families are especially lucky because toy companies are on the ball, and this year's toys look especially bright.
The trends for toys are Anything that helps enhance at-home learning, be it STEM toys, art kits, or even fidget toys. Of course, TikTok is at the top of everyone's mind, so many toys this year are meant to help kids create their video experience. With stress at an all-time high, there's also a spate of sensory toys out there, offering experiences like water play, music, and new compounds to squish and stretch. And, as families spend more and more time at home together, family game night is even more important, so board games are a must!
Running Late? Here Are Some Last-minute Ideas for Gifts!
If you are a well-known procrastinator, then Christmas shopping may be a bit of a nightmare. So, there are always some great last-minute ideas that are still thoughtful and foolproof! What about cozy slippers? A charging hub for the tech-obsessed, a planner for the one who is always busy, a mug for the coffee or tea lover, books for the book lover, a weighted blanket for the person who loves or needs sleep! Or make up for the beauty lover! A bit of research, and the possibilities are endless!