Craft Factory Pumpkin Art Kit with Gwendolyn and Lawson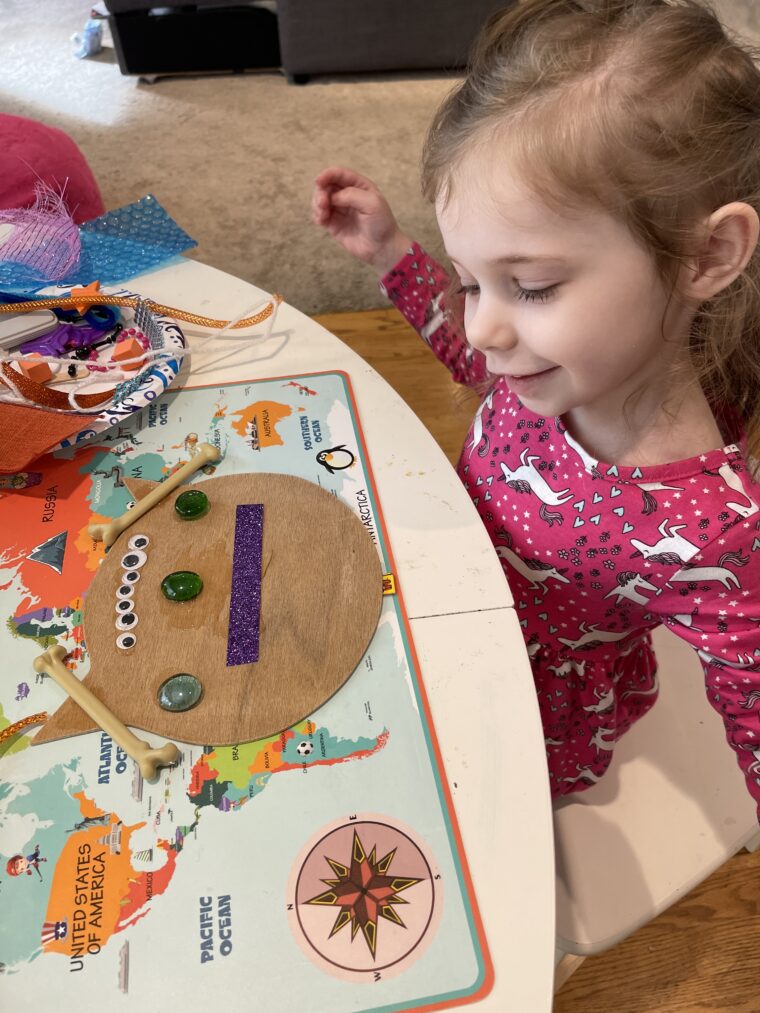 It's no secret that Gwendolyn and Lawson love to craft. It's second only to jigsaw puzzles, which now dominate our kitchen island and most of the immediate surrounding areas. Since they love getting hands-on and creating new things I looked into some crafting kits and low and behold, I found out about a local business called The Craft Factory. The Craft Factory specializes in small-batch crafts that you can pick up or have delivered to your door. They also have a studio space where they welcome crafters of all ages and even host birthday parties. But I'm getting ahead of myself. I'm just here for the crafts. Each crafting kit is lovingly and individually made, which is really neat because Lawson and Gwendolyn's kits came with different supplies which helps to encourage more creativity.
Crafting with Craft Factory Kits
There is sort of a found art element to these crafting kits from Craft Factory. Despite the name, nothing about the kit feels factory-made. Sure, there are googly eyes, poker chips, and some other odds and ends that may have started their life in a factory, but the whole kit has a very second-hand feel. Much of the supplies even come from nature. You could have rocks in your kit. The purpose of these crafts is to inspire creativity and take inspiration from things you might otherwise have regarded as trash.
Gwendolyn and Lawson Unleash Their Creativity
The twins had the best time with their kits. Each Craft Factory kit comes with a wooden base and a variety of embellishments, but each box is different.  Lawson decorated his pumpkin with all kinds of decorations, while Gwendolyn used her embellishments to make a monster. It was so fun applying the glue everywhere as she decided where everything would go. She didn't want to stop! I think these kits are a great idea for taking time to be creative and to also find inspiration in places you wouldn't ordinarily think to look.