Celebrating Anniversaries at Home: 5 Simple Landscape Ideas

The COVID-19 pandemic has cast a shadow on everyone's lives for two years now. To say it has been difficult would be an understatement. The pandemic has affected everyone in one way or the other.
Thankfully, there's always a silver lining. The onslaught of such a widespread deadly disease has brought families and communities together. Now more than ever is the best time to live life and nurture relationships.
Severed Ties
Relationships were tested during the pandemic. We hear stories of decades-long friendships ending over the use of face masks and parents severing ties with their kids over the issue of being vaccinated. 
The pandemic has also caused a spike in breakups and divorces. According to data gathered by Legal Template, a major legal contract-creation site, the sales of its basic divorce agreement rose by 34 percent.
The lockdowns that followed after the coronavirus outbreak meant that couples had to spend 24/7 together. They were confronted by major COVID-19 related stressors (e.g., unemployment, death of loved ones, financial strain) that spilled over into their marriages. So it's no surprise that many couples found quarantine damaging and chose to part ways as soon as the government lifted restrictions.
Marking Milestones
However, for couples who overcame all these challenges, there's much cause for celebration. Marking a milestone in the relationship holds much more meaning now that people are easing their way into a "new normal."
Anniversaries once meant going out to eat at a fancy restaurant or booking a venue to celebrate with friends. But in the interest of social distancing, many couples are now opting to just celebrate it at home, where it's generally safer.
If such a momentous event is on the horizon for you and your spouse, you may want to bring the celebration outdoors. Get the backyard prepped with these simple landscape ideas.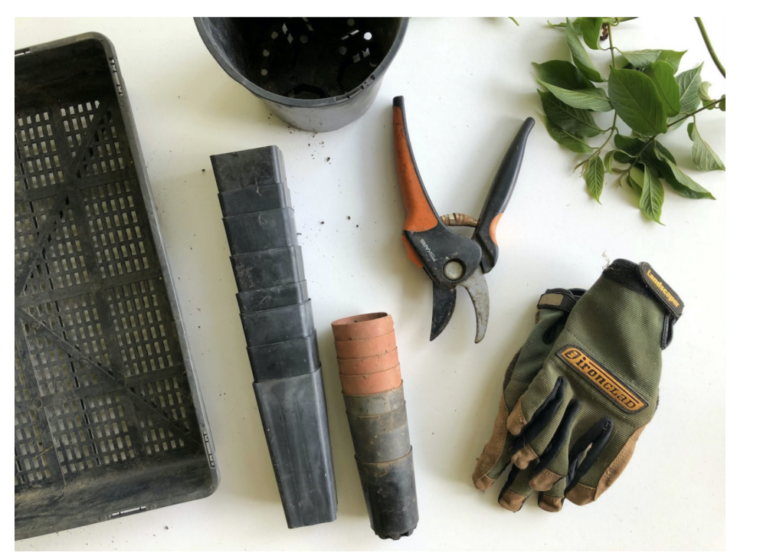 Photo by Eco Warrior Princess on Unsplash
Landscaping on a Budget
You need not spend thousands of dollars to up the curb appeal of your backyard. With the landscape ideas below, you'll find that you can make your patch of green a truly magnificent venue for a celebration of love and life. If you want to save plenty on your expenses it is better to hire a landscape architect to guide on your renovations. No money will be wasted on uncertain equipment, materials and man-power. You'll surely be at ease and mesmerize on how they can work on based on your budget.
Adding a walkway draws the eyes to areas of the yard you wish to show off. They also invite your visitors to do a little exploring and will help keep people off the grass.
Pavers are cost-effective walkway options and typically range from $1 to $15 each when you purchase them at your local home improvement store. Don't forget to spruce your stones up with soft moss or plants, and you'll have yourself an affordable, elegant walkway.
Many people are left stumped about what to do with the remains of a tree that has been chopped down or felled by a storm.
Don't let that ill-fated tree's life be in vain and make good use of the stump. Come up with creative ways to reuse that stump, such as making it into a rustic planter or an all-natural stump stool. There are countless ways to repurpose a prime piece of log. 
You see all those gorgeous stone fountains in other people's homes and think they're too expensive. Wrong. You can DIY one of those beauties for a bargain with a few garden essentials that you may already have lying around the yard. 
Stack together two plant pots and keep them in place with a cinder block. The water on the fountain flows through a vinyl tube attached to a submersible pump inside the lower pot. Large rocks and pea gravel resting inside the pots give the garden accent a tranquil touch.
Hanging fairy lights up in your yard can transform it into an enchanted space in an instant. Outdoor string lights add after the sun goes down, while FX Lumiere path and porch lights provide that much-needed illumination to your outdoor venue.
Hang those luminescent string lights around your backyard dining area, and you'll have a gorgeous evening landscape to compliment that delicious meal.
Outdoor string lights typically cost between $15 and $50. You can find cheaper options at dollar stores, but make sure they're safe to use for hours. 
Show Off Your Landscape with Outdoor Dining
If you've got a flagstone path, garden beds lined with pebbles, and a lovely mix of perennials, set up a dining area to complete the look. 
Before you balk at this idea, consider that you can purchase outdoor furniture for as little as $150 to $200. And that's already for an entire set, tables and chairs included. 
After all, it brings all your favorite people outside to commemorate your wedding vows, and you can't put a price on that. So enjoy a great meal and take out the chardonnay from one of the wine gift baskets a friend brought. Share some laughs and enjoy the view.
Parting Thoughts
There are a handful of different ways to spruce up your yard in time for that upcoming anniversary. The landscaping ideas mentioned above won't just wow your guests but also leave you with a beautiful space to unwind while being surrounded by nature. 
As far as anniversary celebrations go, the theme, budget, and food all matter. But none of these things matter more than the years of love and partnership you are celebrating. So whether you're throwing a party or just having a romantic dinner in the garden, keep the focus on you and your life partner.