Being Pregnant During A Pandemic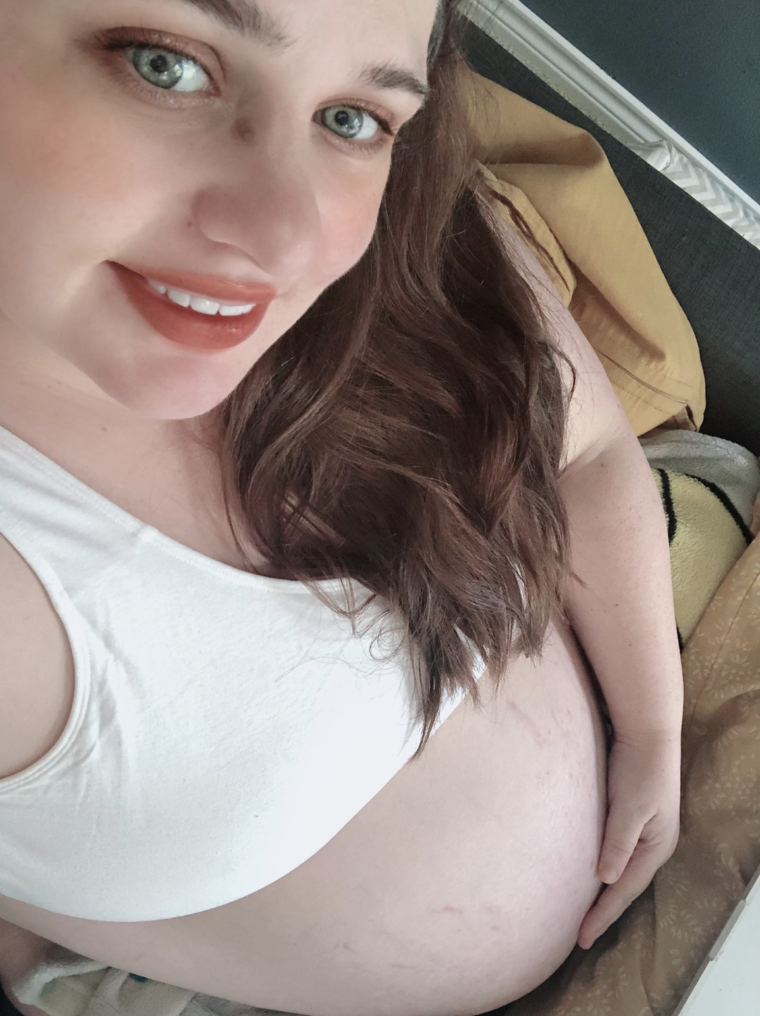 Here I am at 36 weeks!
So being pregnant during a pandemic SUCKS like everything else happening right now.
It has been so different from my pregnancy just a year ago. Basically the biggest changes are these:
Eric is not allowed to be part of anything having to do with the doctor – though he is allowed in the hospital
Bye – Bye OB: I had an OB that I liked and never saw him again after this all started. They started to do a rotation ( having OB's take mandatory vacations). Since the pandemic started I have seen over 10 different providers ( who never seem to read your chart before they see you. Most of my visits are through zoom. All of this is somewhat annoying but fine since I already have been through pregnancy a few times. I would be pretty upset if I was a first time mom.
No parties: We have been good and limiting going out and who we are around to basically just us and my parents when we have to go to the hospital.
I am setting up all the things such as a cradle, kids sofa, and other important things. Because some of the things can take upto 2-3 weeks to arrive so I want to order it as soon as possible.
Just overall BLAH! This is just a hard time for every family and person out there. I really hope this all blows over soon.
It really does feel like you are having to be pregnant on your own without much support. I do wish I could hug all those first time moms out there pregnant right now… I wish it was better for you.