Finding Out I Am Pregnant with Baby 4 ( 3 Months Postpartum)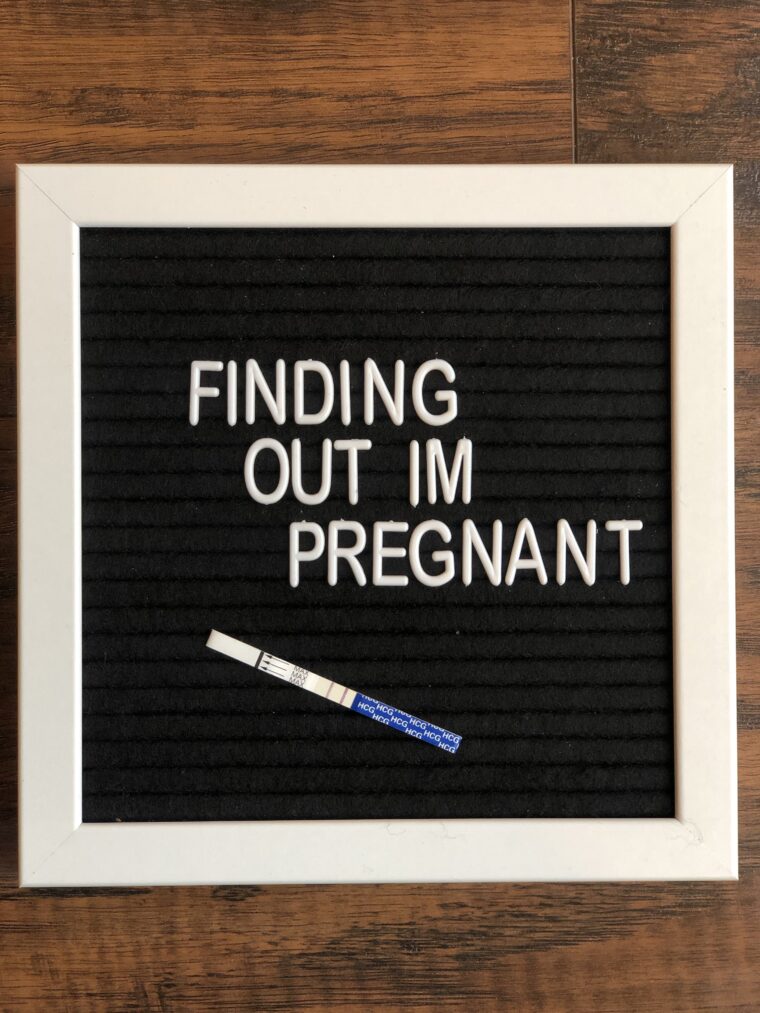 UPDATE!!! I became pregnant AGAIN with Baby 5 only 4 months postpartum after Baby 4 – Here is the link 
5 Babies in 49 Months! 
So shocked. Utterly shocked. This is what I felt seeing a positive pregnancy test. I remember the day very clearly – I had been feeling off for a couple of days ( feeling nausea, breasts tenderness, moody). 100% I thought this is postpartum – crazy hormones. I was still producing milk – which made sense for my breasts and the nausea was only little bursts so I did not think much of it. Moodiness could be from having twin 2 year old and a constant crying newborn. I remember Eric said why not take a pregnancy test so we can rule that out in the middle of the afternoon – I said sure why not I had some cheap ones from Lachlan's pregnancy. We took the test in the kitchen counter – however, I did the test wrong ( I dipped it for only 1 second instead of 3). So I told Eric I needed another test – as he was walking away the test was BLARING positive RIGHT AWAY.
I have a video of telling Eric that I am pregnant and he reaction is priceless. What I did not video the 2 hours after finding out of us sitting on the couch feeling a mixture of happy, scared, excited, nervous. I honestly did not what to do next. This was NOT in our plan. My biggest concern was the fact that I was only 3 months postpartum after a tricky c-section ( my second one). We had to do a c-section in the first place because of Gwendolyn being breeched and with Lachlan we need a quick exit due to blood pressure.
We called the OB and made an appointment – they did not seem pleased with me at all. This started the slightly snotty response of healthcare officials about the pregnancy due to the potential problems like uterine rupture I have created for myself. So we ended the day with a lot of hope and some concern but overall happy. I did a quick look on the due date and realized that we would have the baby before Lachlan's first birthday – making the baby and Lachlan "Irish twins" – which is a fun term used when 2 babies are born within 12 months of each other. So I guess I will have 2ish set of twins — all within 35 – 36 months. When I write it out it makes me want to hid to be honest. But I am reminded how sweet and kind my babies are and how lucky I am to have so much love to give and how much I receive.