How I KNEW I Was Pregnant With Baby #5 – 5 Babies in 48 Months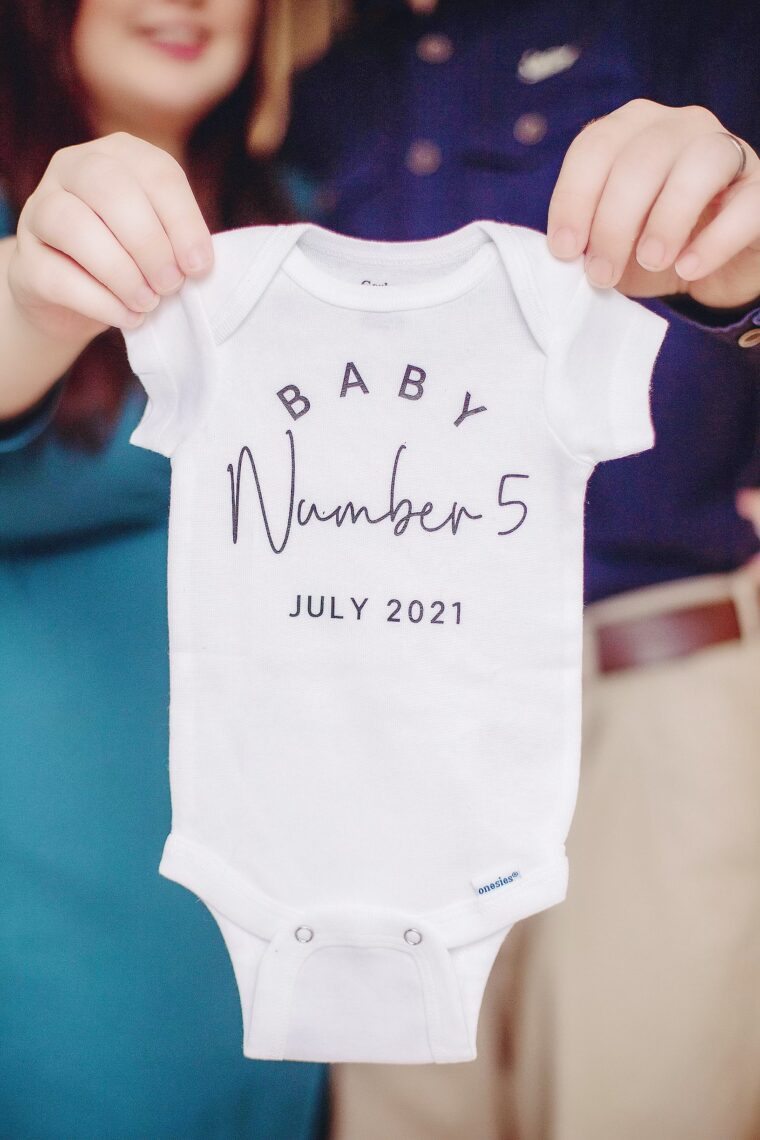 To follow Baby 5's Journey Go HERE.
Here are the signs I KNEW I was pregnant without having to take a test.
I did not want to test for the longest time – I knew I some point I would get an answer. I was scared for it to be positive because we really cannot take on more.
I ended up taking a test ( I did not know how far along I was) – but it ended up being close to 5 weeks when I tested
Here are the signs that were around for about a week
Smelling EVERYTHING – smelling things in the fridge is my KEY sign that something is up.
Tender Breasts – They hurt throughout the day. Though this is typical for any cycle for me.
Morning Sickness – This was a key one. The main giveaway for sure – especially since it seemed to start becoming more each day.
Tired – I have been so tired since Gwenivere was born. We are usually in bed by 8 pm and up at 3:30 am ( without an alarm – my body has a pretty good internal alarm clock) to work for 4 hours before kids are up. I found myself waking up at 4:30 and still SOOO tired.