How I Got Disney Items For FREE And Made $3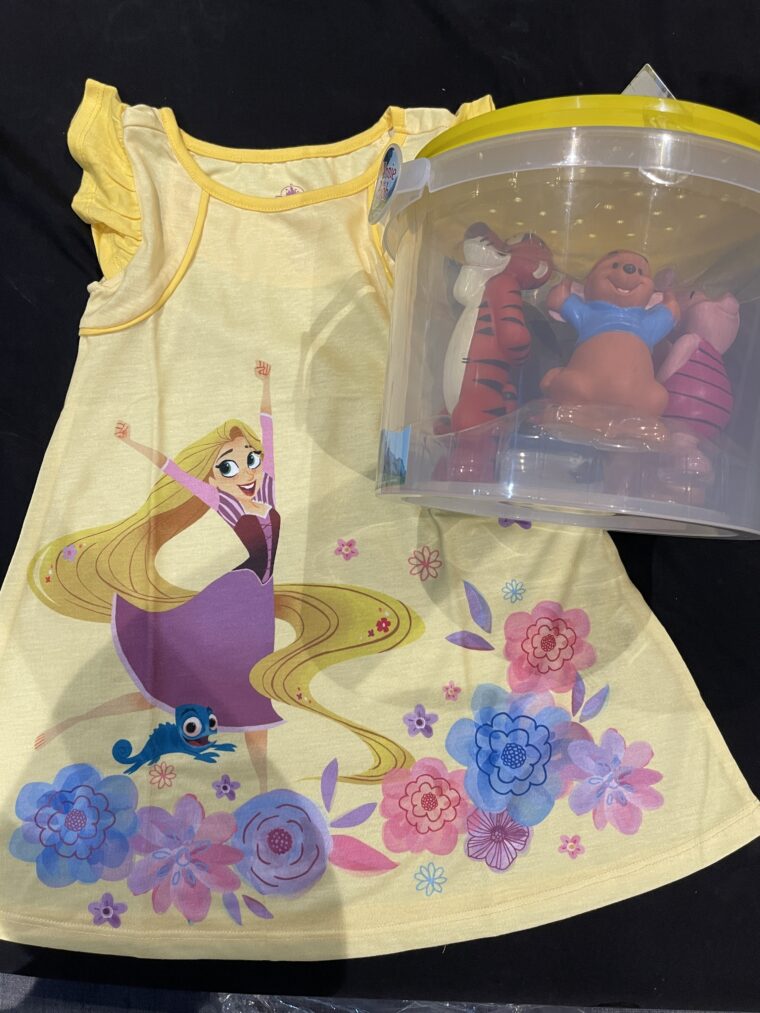 So what I am going to write about is not ground breaking – but it is nice little hack I do during the holidays to help make sure we have enough gifts for all the little ones. We do not use credit cards in our family except our Disney credit card that I pay off weekly ( there are only set-priced expenses – so no surprises). By the end of the year I always have a nice amount of Disney Dollars ( which is the reward program for the credit card). Have I sat down to figure out the best reward program credit card – no. But I think the Disney card is in the okay category for reward vs. money being spent.
So with my Disney dollars in hand I wait for Cyber Monday. This is what I did
Went to Rakuten ( apparently if you sign up through my link and spend $30 you get $30 back), search Disney store – there is usually 6-10% cash back. Clicked the link and it took me to the Disney store which was having a 30% sale.
Shopped on ShopDisney for the 2 items in the photos – the nightgown is for Gwendolyn the Winnie the Pooh toys for Lachlan
Used My Disney Dollars ( which were the free rewards of paying my Disney credit card) – so the total was free
Next day waking up to an email from Rakuten stating I got my cash back added to my account of about $3.
So in the end I got the two items in the photo for free and received $3 of cash back. Essential making $3 and getting 2 brand new items for Christmas for free. I love Rakuten ( they bought out Ebates which I used before). I would not suggest doing what I did if you are not one to pay off the full balance of a credit card right away.