Xfinity Rewards Program: Sing 2!
#sponsored
Christmas is almost here and I am pretty proud of myself. I paced things a little bit better this year and totally downgraded the stress factor of the season. I know some people have presents wrapped and under the tree at the beginning of the month, but I'm not that good. We have steadily been hiding gifts, though, because if we had them out in the open, they would never see the light of Christmas dawn. Mostly our festivities have been dollar store kid crafts and streaming our favorite Christmas movies. As Xfinity subscribers, it's been really cool because we were eligible for Xfinity Rewards. So I'm basking in both the rewards of my good planning and the Xfinity Rewards I got just for being an Xfinity customer! All I did was sign up and it was totally free!
Christmas at Our House…
Basically everything changed in December of 2017. It continues to. We are always adjusting to the twins while also accounting for the little ones trailing behind them. We actually won't put anything under the tree because we know it would never make it to Christmas. It was a tough compromise even to put ornaments on the tree because of all the grabby little hands! Of course, I'm referring to Lawson's hands only, as the rest of my children are perfect angels.
So, instead of sacrificing all the gifts to be torn to shreds faster than you can say jingle bells, Eric and I have a hiding spot and we've been steadily wrapping and tucking away the kids' gifts. I love getting all that stuff out of the way early so that we can sooner enjoy the season and do more festive things together without an enormous to-do list hanging over our heads.
So far we have made our own ornaments and decor, baked lots of cookies, and opened some really fun festive advent calendars. We've treated the kids to little surprises like hot chocolate, sort of like our own little rewards program. It would be a better program though if we could get them to put their toys away. I want to see the looks on each of their faces on Christmas morning, but what happens to their toys after that is a problem for future Sara!
Seven of Us on One Couch
One thing that is always amazing is when all of us are able to hit pause on our busy lives and snuggle up on the couch together. We've done that more this month than we usually do and it's been really fun. As an Xfinity Rewards member, we were able to rent the original Sing movie again ahead of the new release of Sing 2. I think Sing was the first movie the twins watched all the way through and we really enjoyed watching it again. The trailer for Sing 2 looks really great and another Xfinity Reward is actually a discount when you buy one or more Fandango movie tickets to see the film!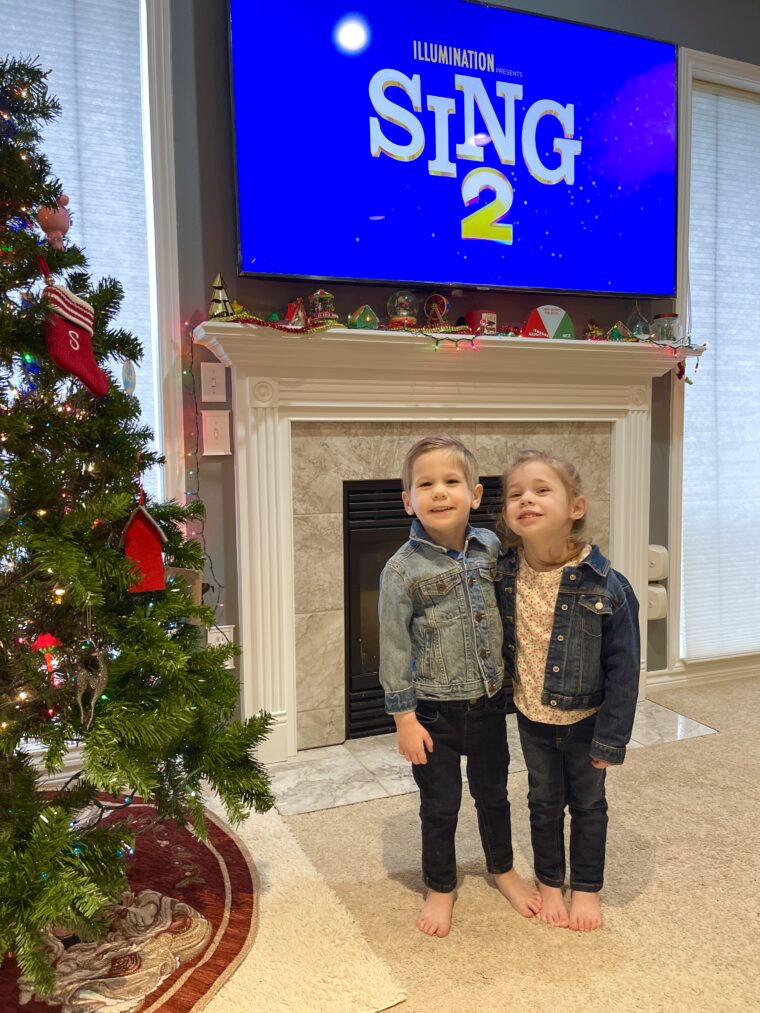 Just Another Benefit of Being with Xfinity
If you are a customer, new or old, you get access to tons of rewards just by being a loyal customer. It's free to sign up and completely easy to do. Just go to https://xfin.tv/rewardsw to sign up or join via the Xfinity app! Xfinity Rewards is just a thank you for being a customer, so you don't have to do anything extra. The perks you'll enjoy are a mix of virtual and live experiences, products, and other offerings like 1 month of free Stingray Karaoke where you can choose from over 20,000 songs. There's even a Sing 2 playlist. My kids don't know about karaoke yet, so ssshhhhh…
Go Explore
You can start exploring and picking out your rewards just as soon as you sign up! Get discounts of Universal theme park tickets, movie discounts and more! All you have to do as an existing customer is download the app or go to the Xfinity Rewards sign-in page. Log into your Xfinity account and you're there! Check back often to make sure you don't miss any rewards. There are levels of reward depending how long you've been a customer, so it's definitely worth it to be a loyal Xfinity customer. Go to Xfinity.com/rewards to redeem movie ticket offers, free trials, a $1 with activity sheets, and more. Host a Sing 2 Movie night, or gift yourself a chance to see Late Night with Jimmy Fallon or win tickets to the Voice.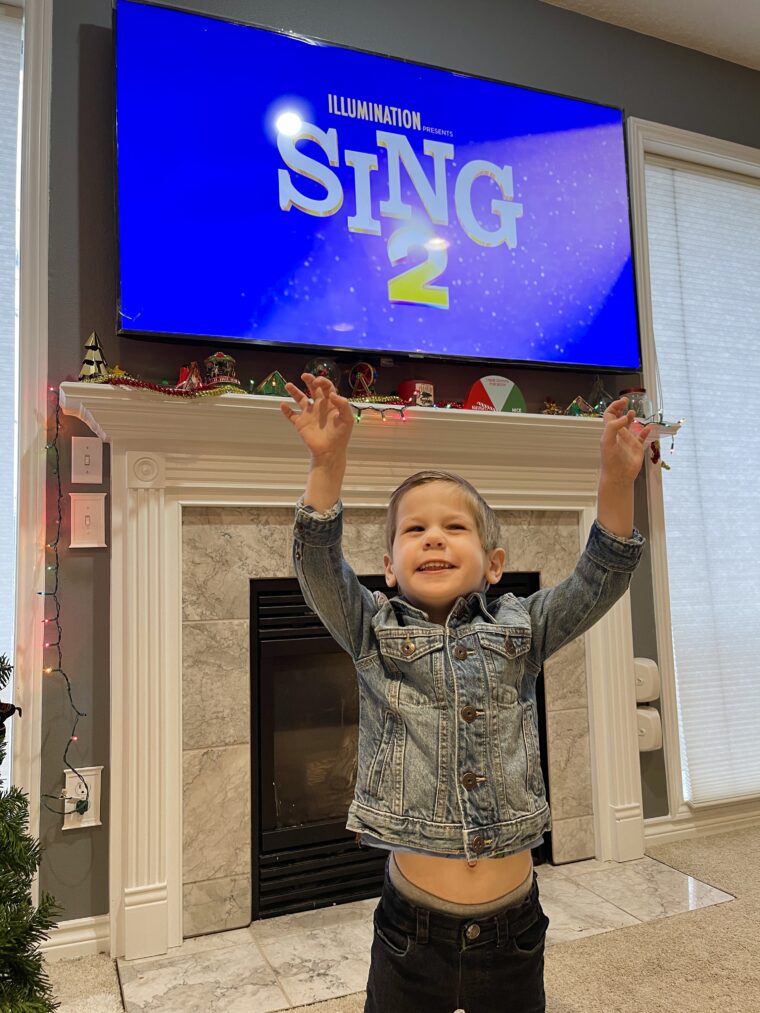 Of course, I'm not in it just for the rewards. I've relied on Xfinity for my business and at-home entertainment for over a decade. These perks are just a nice benefit to have on top of fast reliable service that I know I can count on. Rewards do expire, so especially if you want to redeem any of the Sing 2 rewards, you need to sign and claim your rewards before December 31!