How To Make Homemade Butter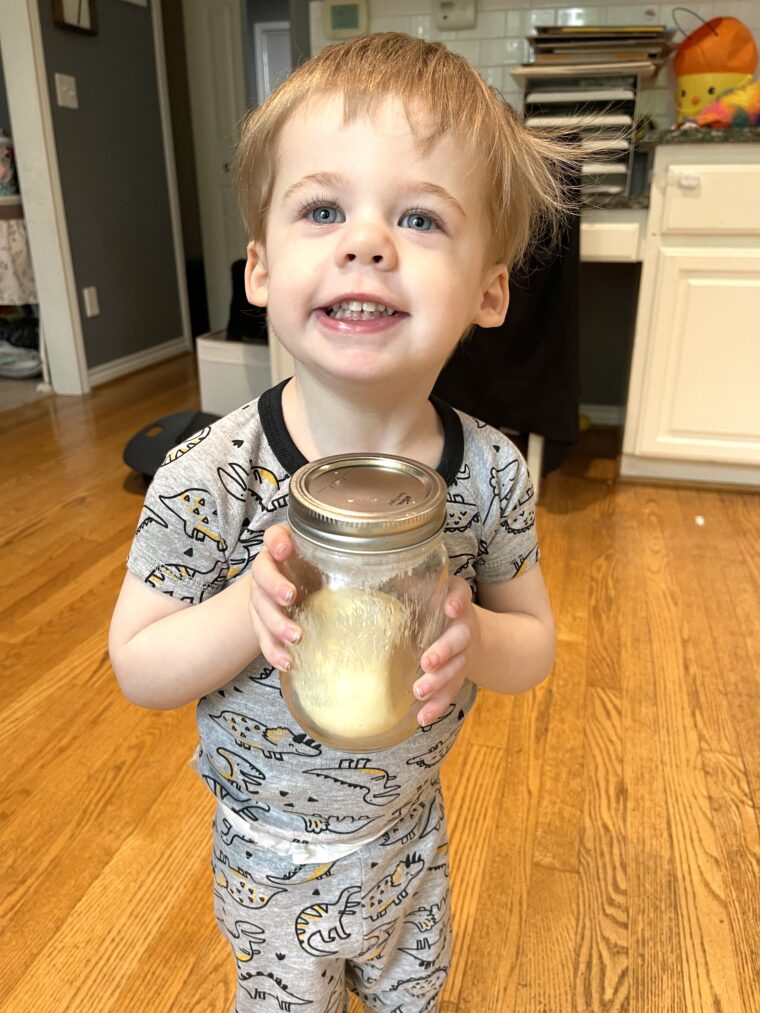 If you need more recipe ideas go HERE.
First off how cute is Lachlan! Today I decided that it would be fun to show the kids how to make homemade butter ( it is so easy to make) and I realized that I never have posted the recipe on my site. Homemade butter is easy to make and does not take to long and seriously tastes amazing! I cannot wait to make it again and add some herbs from the garden.
You only need 2 cups of heavy whipping cream and salt to make homemade butter. I used my KitchenAid mixer.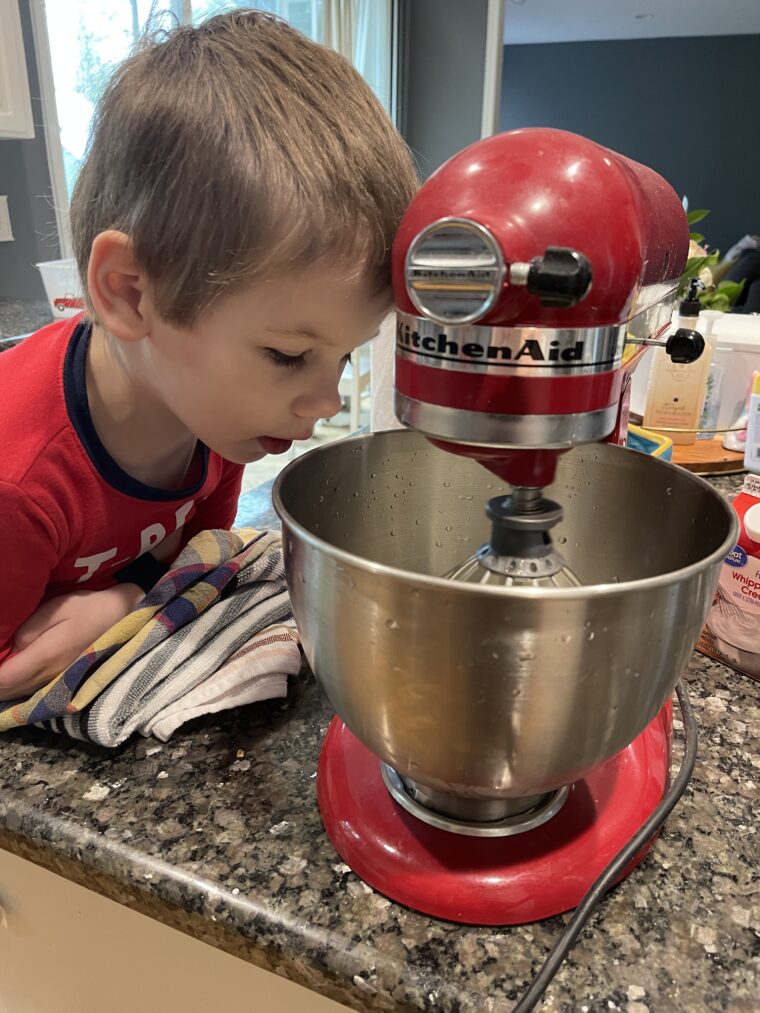 Add in the whipping cream and turn on the KitchenAid – I go from low to high and leave the machine to run about 8 – 10 minutes. The butter will separate from the buttermilk. When this happens it will get messy. I simply place kitchen towels on the KitchenAid. Once the butter is attached too the whisk attachment pour the buttermilk into a clean mason jar. I am going to use the buttermilk for pancakes this weekend. Now you need to get the remaining buttermilk out of the butter. I do this by adding ice cold water ( about 1/2 a cup) into the bowl and turn on the KitchenAid mixer again. After one minute I pour out the water and add in more water ( 1/2 cup). I keep repeating this step until the water after running the mixer is pretty clear. I add salt to the butter then enjoy.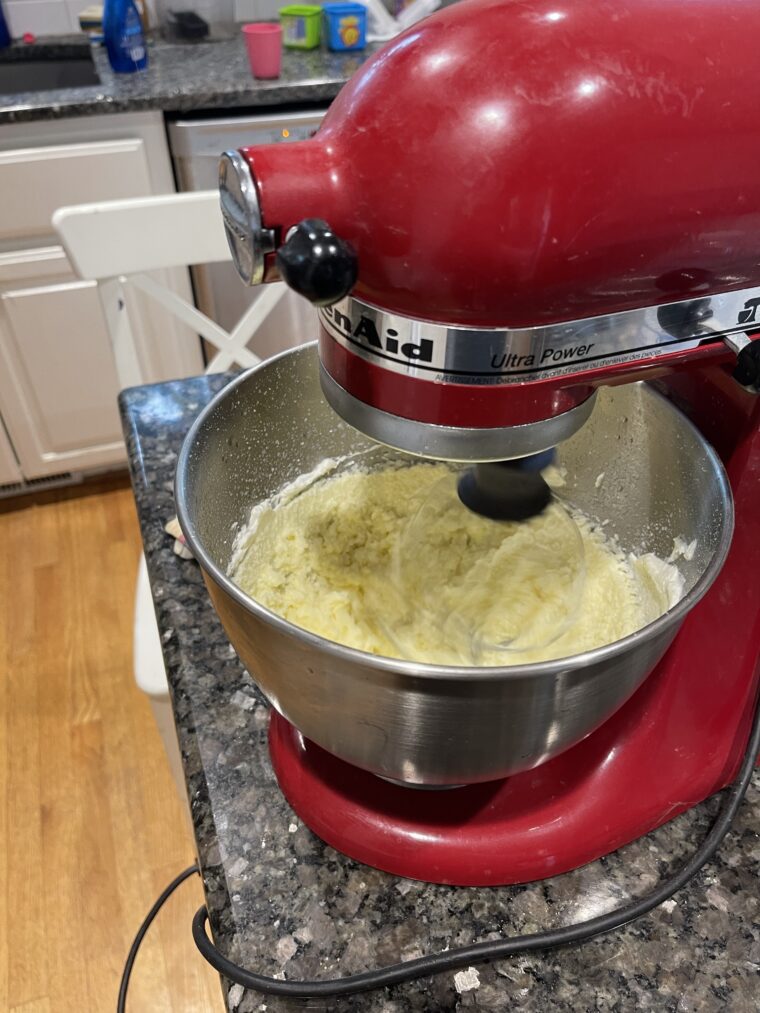 This is a photo showing the butter right before the butter separates from the buttermilk.
Homemade Butter Questions
How long does homemade butter last? Place your finished butter in a mason jar and use within 2 weeks.
Does making homemade butter save you money? Yes and No. If you buy homemade butter from the farmer's market it would be very expensive. It cost me about $2.35 for about 1 cup of butter. But the taste is unmatched plus the kids had fun.