I Bought A Greenhouse for $35 – This Is How It Went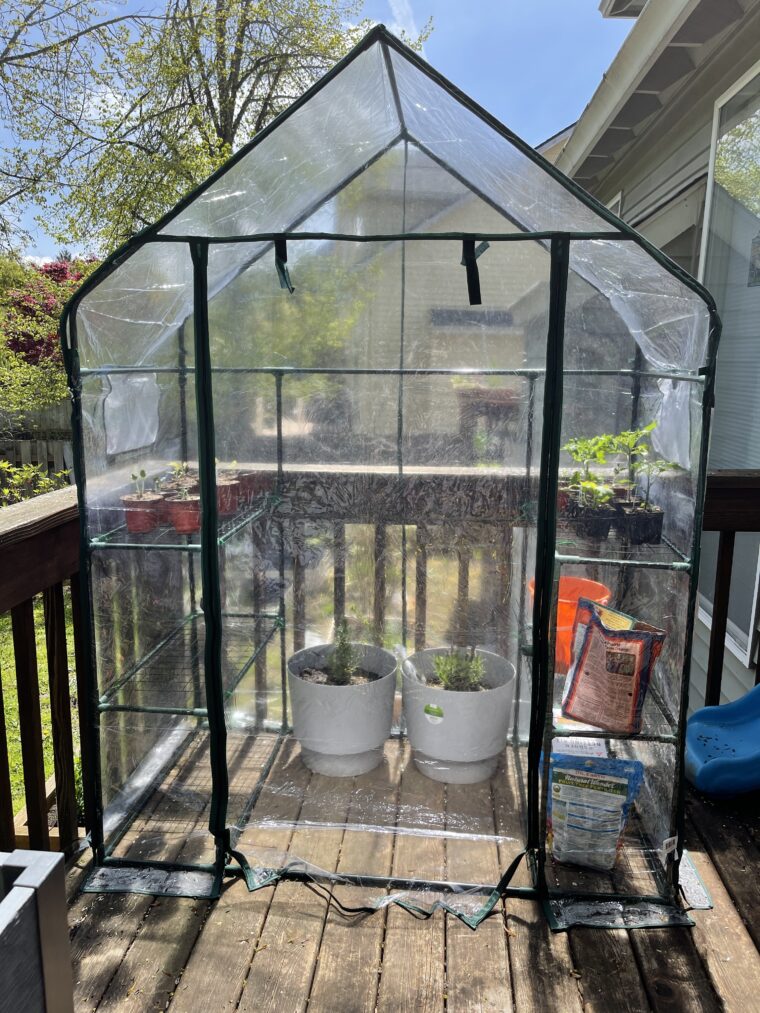 If you want to follow our gardening journey you can see all the posts HERE.
If you have been following me on Facebook or Instagram you will know I have been posting a good deal of photos from my garden. I have always loved to grow but honestly with the increase of grocery store prices and having 5 under 5 we have decided to focus on growing more of our own food.
Of course when we decided to really start growing it starts raining here in Oregon. We had more rain in April then the previous Aprils in the last 70 years. I have been starting seeds inside with a heat mat and grow lights but I was running out of room so I decided to look into a greenhouse. We live in 1/4 acre so not a big piece of land and we need to have grass for the kids so I could not get the greenhouse of my dreams but I did find an amazing sale where I picked up this small greenhouse for $35 shipped! Eric was able to snap it together in about 30 minutes! I did check and the website did not have the item anymore. I did find similar on Amazon but double to price. I found a similar one at Walmart you can check it out here.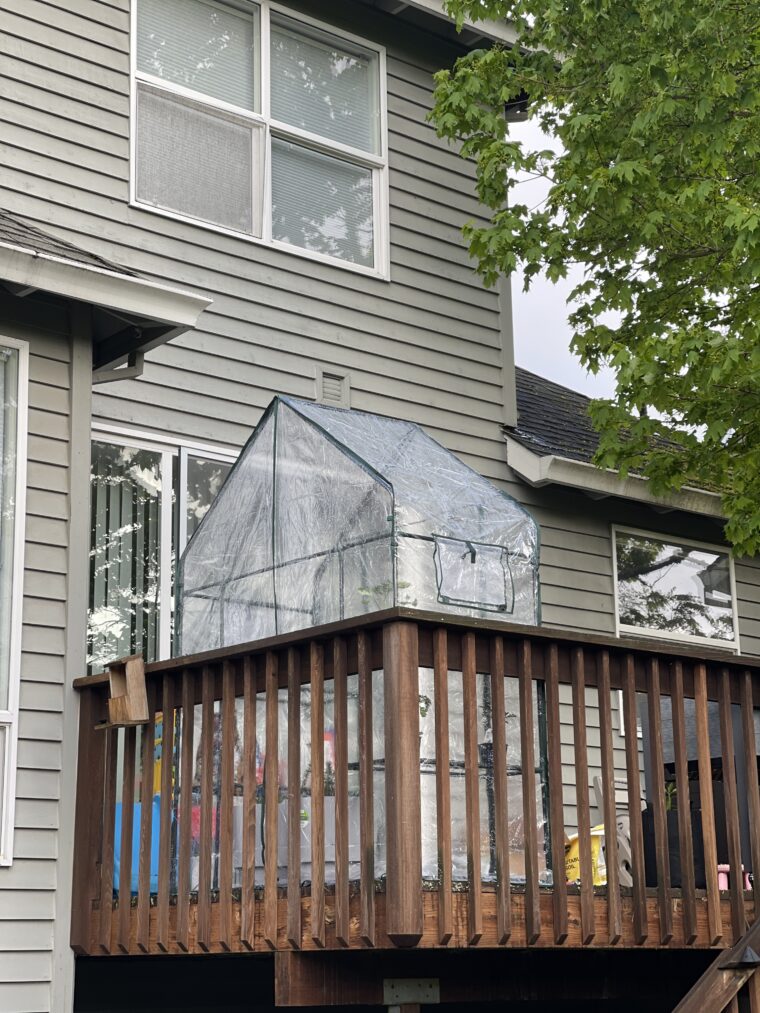 This is the view of the greenhouse from the garden. I really like the small foot-print but I love that you can walk inside. It has not moved at all and we have had windstorms. It really does warm up inside – well it is warmer than outside by about 15 degrees.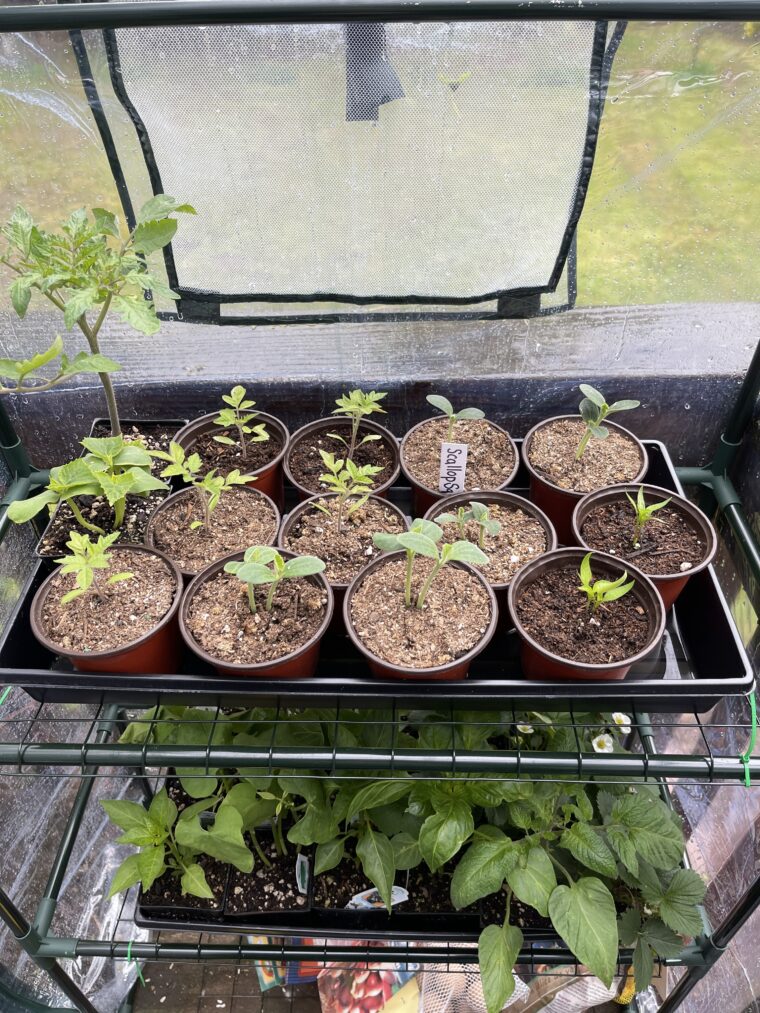 Here are some of my seedlings. I use a tray under them where I add the water – really makes life a lot easier ( less time to have to water). I am currently growing cherry tomatoes, scallop squash, bell peppers. Below are some nursery seedlings – there was an insane deal at Wilco – starters $1.99 and a buy 2 get one free. So I picked up a bunch of strawberries and beans.