How to Deal with Financial Infidelity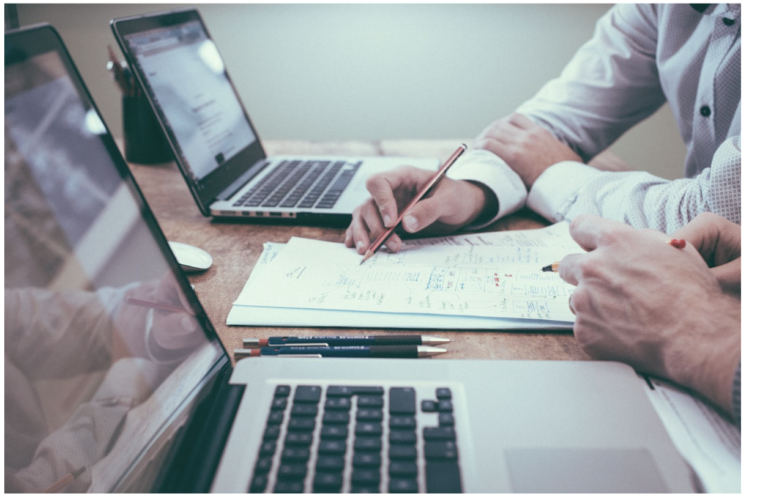 https://unsplash.com/photos/5fNmWej4tAA 
Apart from marital infidelity, there are other forms of unfaithfulness. You may be surprised to hear that financial infidelity is equally damaging to a marriage. How does this type of unfaithfulness happen and what does it mean? What are the best ways to stop this infidelity and overcome it in a relationship? Keep on reading to find out the answers.
Indicators of Financial Infidelity
How can you spot financial unfaithfulness? This is a serious breach of trust and can be compared with marital unfaithfulness. Those who are scared to discuss their money-related issues with their spouses often have serious relationship problems. The earlier you spot it, the more chances you will be able to overcome these difficulties and get rid of them. Here are some indicators of financial unfaithfulness:
New Credit Card Statements.

If you suddenly find statements for credit cards you have no idea about, you may deal with financial infidelity. When you take out

Quebec payday loans online

you should tell your partner about your present financial disruptions and why you decided to turn to this lending option. It will be your responsibility to repay the debt, not your spouse or partner.

New Passwords.

The passwords on your online checking accounts have been changed for no reason.

Change of Status.

Your name has been removed from your joint credit card for no reason.

Unwillingness to Discuss Financial Issues.

Your partner or spouse refuses to talk about financial issues. Besides, a partner may offer you to sign documents without telling you what they are for.

Unilateral Decisions.

Your partner or spouse makes important financial decisions and/or purchases without your agreement.
Case Study on Financial Infidelity
The recent survey on Financial Infidelity conducted by the Financial Planning Standards Council found out that 36% of respondents have been a victim of financial infidelity from a current or former partner, especially those who are aged 18 to 54. Besides, 51% of Canadian consumers have lied to their romantic partners about financial matters and kept financial secrets from their partners.
The Leger poll asked Canadians what the worst form of financial infidelity they have been a victim of from their former or current partner. Men and women are equally likely to have done this to one another. The survey found that three-in-term respondents have financial secrets from their current partners. Younger adults who are not married tend to be victims of financial unfaithfulness.
Many experts agree that talking about money may be rather difficult for people, especially when in a relationship. Canadians owe a lot more than they would like to think about and it may lead to a great deal of stress and strain on a relationship. People often start a relationship without discussing their money matters. 
After all, it seems not romantic to talk about financial issues with your partner. But if you don't know how your partner carries debt or handles money, it leaves room for miscommunication and dishonesty.
A great way to learn more about your partner's thoughts on the financial topic is to ask him or her the following questions:
What are our aims?

Where are we now?

Write a needs and wants list

How are we going to reach our aims?

Develop an action plan.
Ways to Deal with Financial Infidelity
Fortunately, there are several ways to finish financial infidelity. If you want to put an end to it in your relationship and prevent it in the future:
Take Responsibility.

You can't be kept in the dark if you want to prevent financial infidelity. The responsibility for your household finances should be divided between you and your spouse. Make certain you take equal responsibility and do your finances together.

No Surprises.

Another useful tip is to have regular conversations with your spouse or partner about money. You may discuss your spending, debts, credit and checking accounts, individual assets, and savings.

Have a Spending Plan and Detailed Budget.

It's essential to have a detailed budget of how much exactly you have together and how much you spend. A spending plan would be beneficial to every couple who wants to avoid financial infidelity.

Reassess Your Aims Together.

When was the last time you talked about your financial aims? Are you sure they are still the same? Your spouse may already have a different perspective or goals in mind. Ensure you both are on the same page by having regular discussions about your targets.

Don't Sign Any Papers without Reading Them.

Always read every document you are about to sign. The fine print may contain important details and hidden data. Do you have doubts if you understood the document correctly? Then find an expert or a professional and ask for their qualified advice.

Find a Pro.

A financial advisor or an accountant may help you with debt management, goal setting, estate planning, or investing. There are many advisors and certified financial planners in Canada.

Individual Credit Cards in Your Own Names.

Another person might damage your credit. Besides, it's always better to have two good individual credit histories instead of one. When you take out a personal loan, having joint credit history will be a drawback. You will be responsible for your own credit card usage.

Have Separate Accounts.

You can have one joint bank account for your household costs. Each spouse will contribute to this account in proportion to their income. Also, you should have a separate account for your individual expenses and needs.
The Bottom Line
They say love is blind, but you don't have to be. Financial infidelity is what can ruin your relationship. Don't have money secrets if you are married or in a relationship. Use this information to spot financial unfaithfulness and prevent it. Financial infidelity can be the cause of many divorces, but it doesn't have to end that way.