Insane Clothing Shopping Haul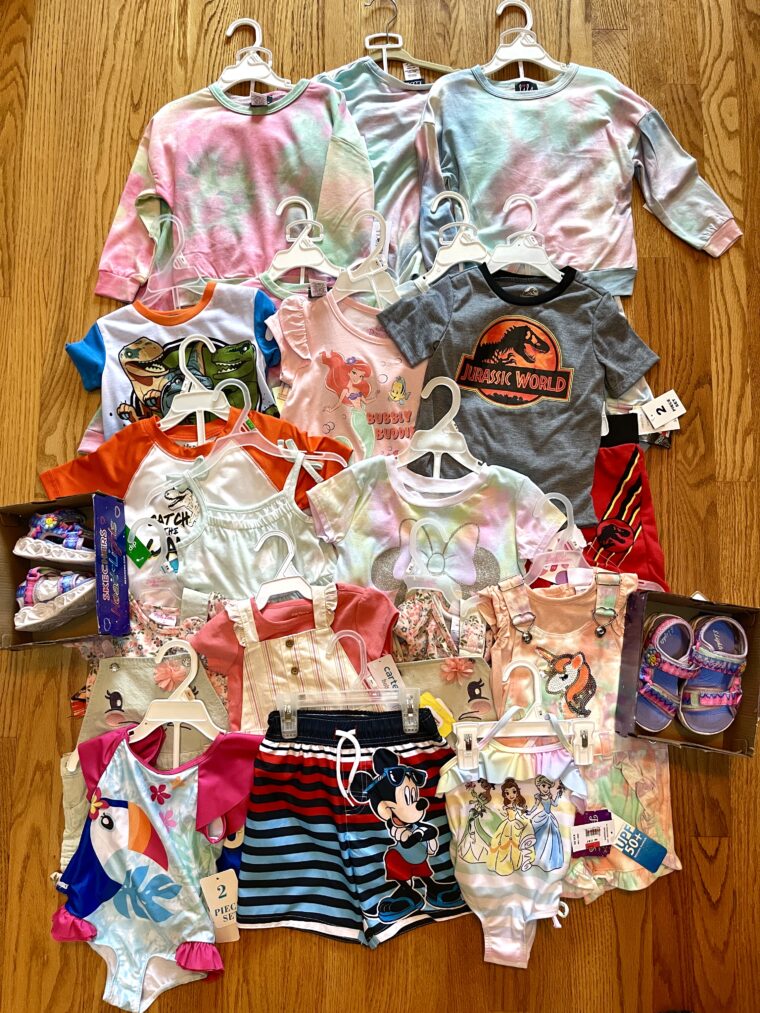 If you have a Fred Meyers in your area you need to RUN — like RUN RUN to the store. All summer clothing and shoes – baby, kids, women, and mens is 90% off the clearance price… It is BONKERS!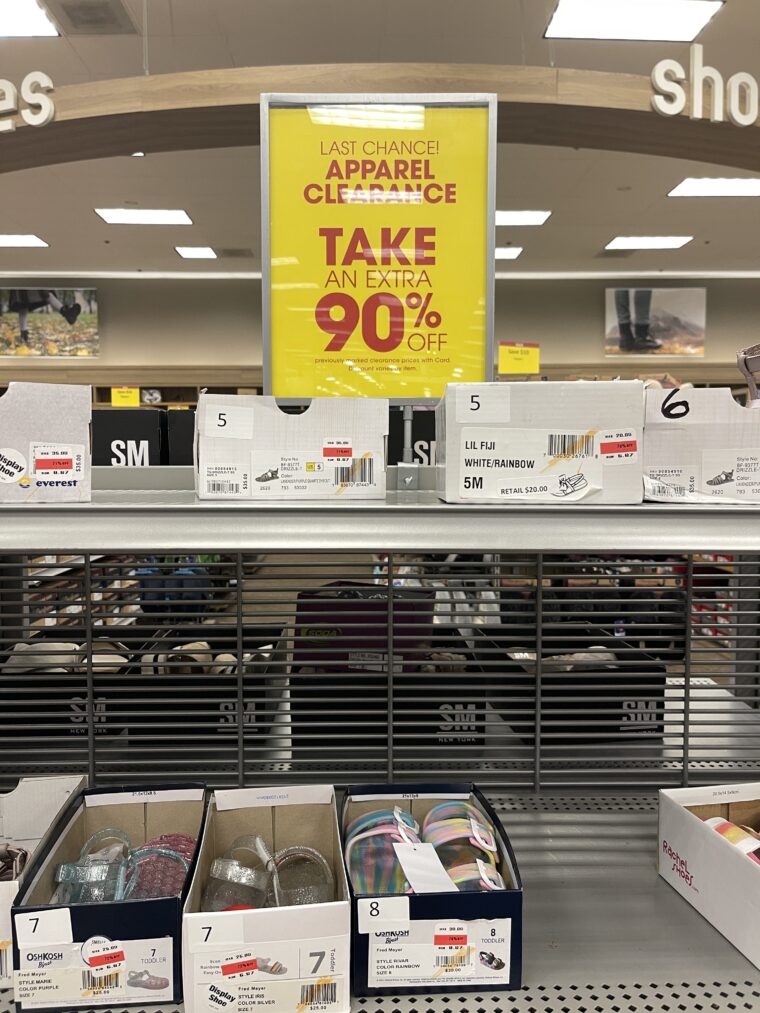 What this means is that if a pair of shoes were $20 on clearance they are not $2! We were able to snag all the kids bunch of clothes. Swim suits for next year for…. are you ready for it $.57. $.57 for brand new Disney Mickey swim wear for Lawson.
Here is Eric and I going over the haul.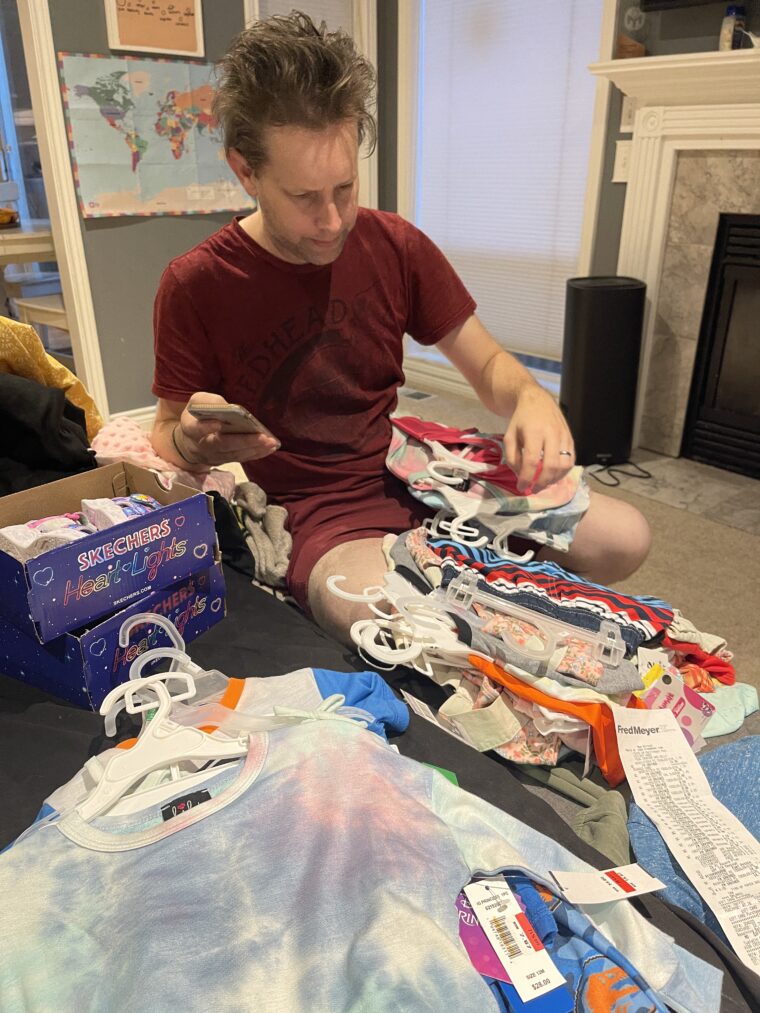 We decided to see how much we ended up spending and saving. The 90% is off of clearance and the clearance was about 70% off of the retail price. We spent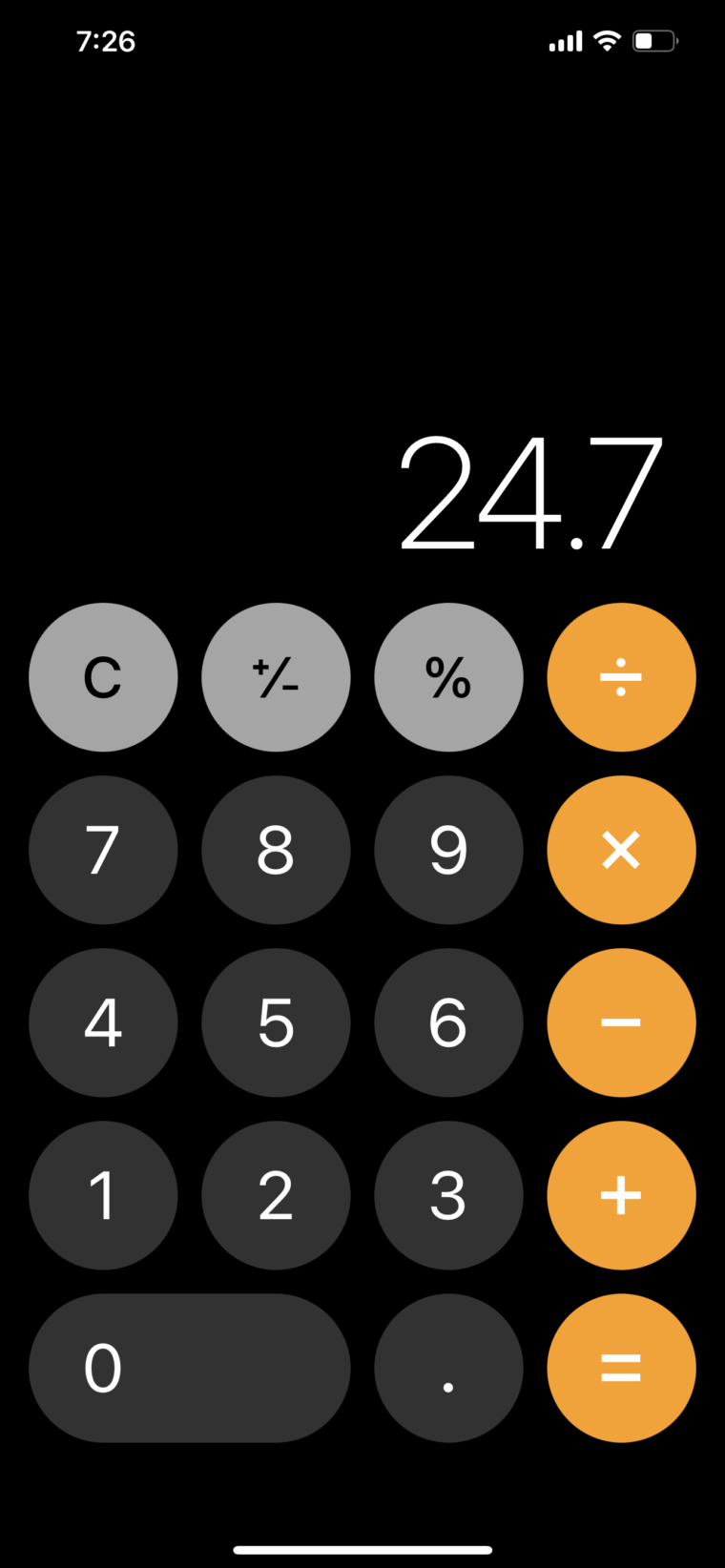 And retail price would have been –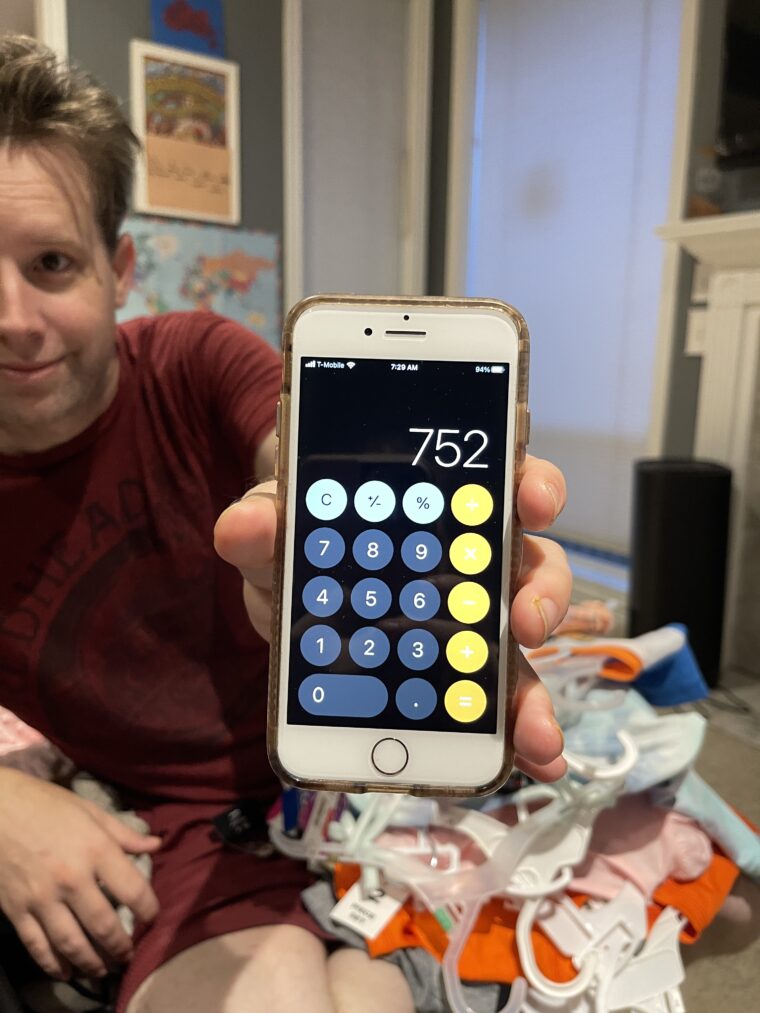 So in the end we ended up paying 3% retail