Target Recalls Children's Pillowfort Weighted Blankets After Serious Injury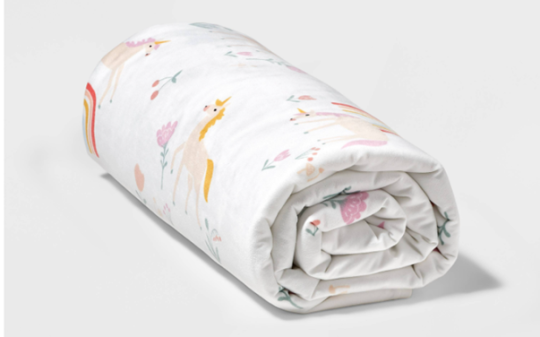 Make sure to check out all the recent recalls HERE.
Pillowfort™ Weighted Blankets
Hazard:
A young child can become entrapped by unzipping and entering the blanket, posing a risk of death by asphyxiation.
Recall Date:
December 22, 2022
Units:
About 204,000
Item numbers 097-02-0140 (Unicorn – White), 097-02-0148 (Space Navy), 097-02-0361(Pink), 097-02-0363 (Blue), 097-02-0364 (Gray), 097-02-1603 (Buffalo Plaid – Red), 097-02-3904 (Blue Constellation) and 097-02-3905 (Unicorn – Pink) are printed on the fabric tag attached to the removable covers of the blankets.