7-Eleven Bring Your Own Cup Day – Fill ANY Size Cup with Slurpee Drink for just $1.99 on April 29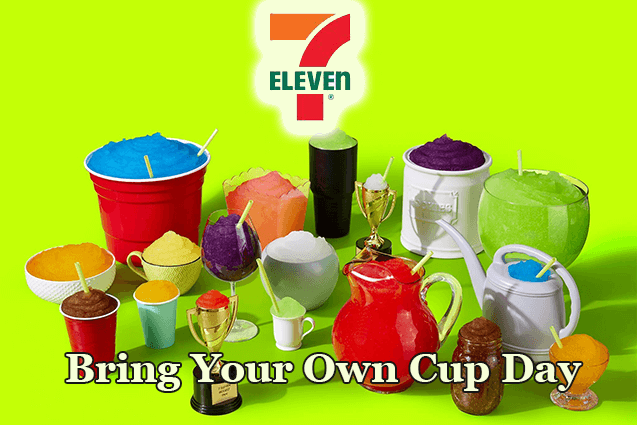 7-Eleven Bring Your Own Cup Day Returns! April 29 for just $1.99
Make sure the cup is food-safe and clean. Give that astronaut helmet another wipe down!
Ensure the cup can fit upright within the 10-inch hole in the in-store display – this will ensure it can also fit under the Slurpee drink dispenser.
Confirm the cup is watertight AKA leak proof! No crying over spilled Slurpee drinks.