Squishmallow Happy Meals Coming Soon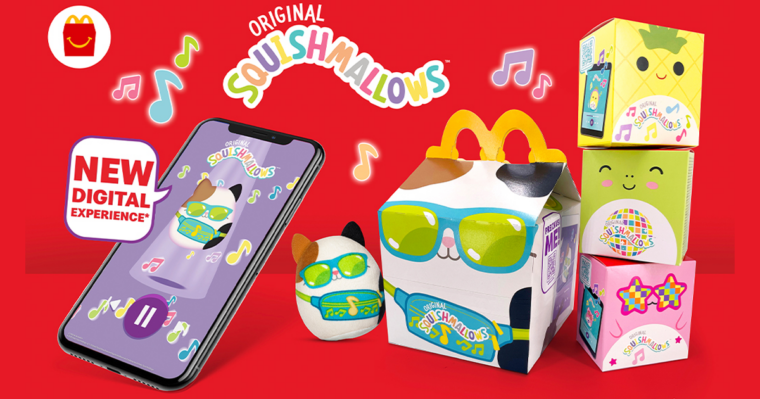 Exciting news awaits you at your local McDonald's! Get ready for the highly anticipated release of McDonald's Happy Meals featuring the adorable Squishmallows. With a total of 24 Squishmallows to collect, including exclusive and seasonal designs, this promotion is sure to bring joy to kids and, let's be honest, adults too. But hey, we're an inclusive bunch here!
What makes this even more special is the introduction of a new digital experience that kids (and yes, adults too) can enjoy on their mobile devices. With this digital experience, you'll receive 14 Squishmallow plushes and gain access to a unique and exclusive playlist that perfectly captures the cute personalities of each Squishmallow character.
These delightful Squishmallow Happy Meals will be available worldwide, spanning across more than 70 countries. Some overseas locations have already had a head start, spreading the Squishmallow craze. While the exact release date is yet to be announced, rest assured that they will be hitting the shelves very, very soon.
Please note that each participating McDonald's location will have a limited stock of only 10 to 12 Squishmallows. Additionally, we anticipate that certain options may be limited to availability in specific countries. So keep an eye out and make sure to visit your nearest McDonald's to secure your favorite Squishmallows before they're gone!