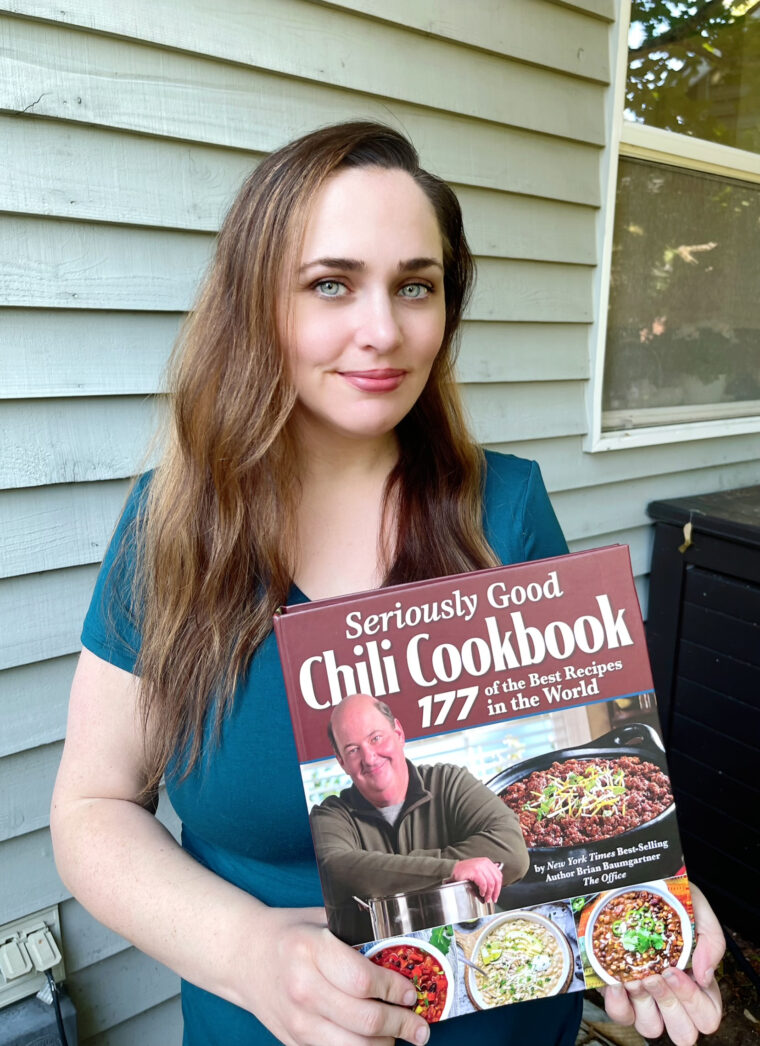 I know it is a little confusing – why am I holding a cookbook with the guy from The Office on it. Well let me tell you the story.
First off I have always been a huge fan of The Office – I have watched it about 4 – 5 all the way through. Do you remember the opening scene of Kevin carrying a HUGE pot of chili and it falls everywhere on the floor? I loved that scene so much – I laughed till I cried and had to show it to Eric right away.
Well a while ago a publisher contacted me and said the actor that played Kevin – Brian Baumgartner was writing a chili cookbook ( chili is a passion of his) and wondered if I would be part. I have to say it is one of the coolest things I have ever done. Brian was even nice enough to sign a copy of the finished cookbook before I received it in the mail.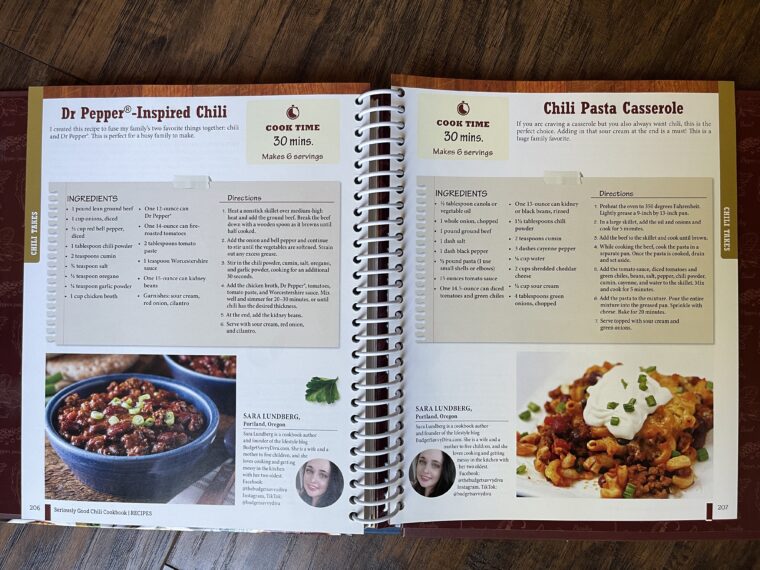 In all I have 4 recipes in the cookbook. This cookbook is everywhere – I actually found it at our local Barnes and Noble and Amazon of course!
Pretty cool announcement right ?! I am part of a new cookbook with an actor from my favorite show!
NOW we have a bigger announcement coming August 3rd!!!! 
I will be posting tomorrow the giveaway entry post with a hint photo!!! 
Now the giveaway winner for this announcement – $50 Amazon gift card goes to Mncrum…[email protected]
If this is you please email me at [email protected] to claim your prize.