Camp Hideout: A Family-Friendly Comedy About Summer Camp Bonds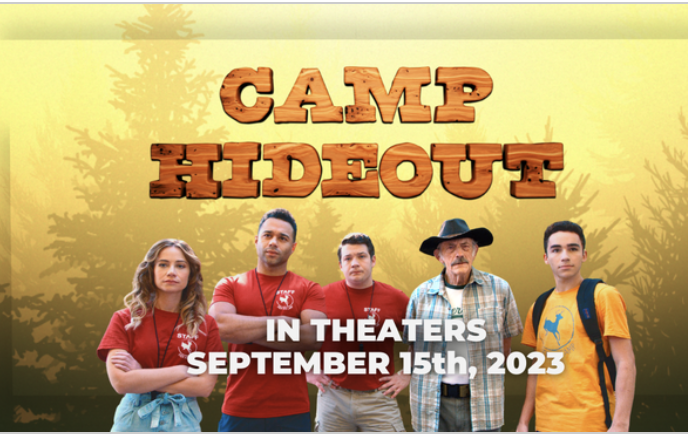 As summer comes to a close, it's fun to look back on all the fun experiences. Then, as the season for more indoor activities approaches nothing beats a movie theater for escaping the sun or rain. This weekend is the perfect opportunity to do both! Thanks to a family film about friendship, forgiveness, and the experience of summer camp! Because this PG film focuses on the bonds of friendship forged at camp and the redemptive power of faith, Camp Hideout presents a goofy and heartfelt story that all ages can enjoy together. Best of all, it features Christopher Lloyd as the camp's owner!
I love seeing movies like Camp Hideout float to the surface. It feels like the stuff I enjoyed when I was a kid that I don't see that much of anymore. Christopher Lloyd's significant role (well played I might add), along with High School Musical's Corbin Bleu lean into that sense of nostalgia. It's clear that multi-generational appeal was really important to the producers, including director Sean Olson, who is the recipient of numerous awards. Among them are the Burbank International Film Festival's and CIFF's Best Family Film awards for directing F.R.E.D.I. in 2018. I hope this movie inspires Hollywood to prioritize more of this kind of storytelling. You can see it now in theaters on September 15th.