Recall Roundup: Packaged Sandwich and Whey Protein
Recall Time 🙂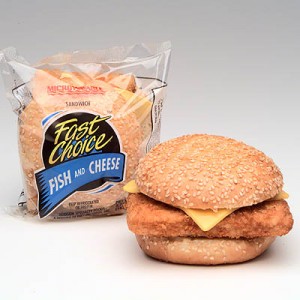 Pierre Foods of Cincinnati announced the voluntary recall of one lot — 320 cases — of Pierre™ pb jamwich, crustless peanut butter and strawberry jam sandwiches after Listeria monocytogenes was detected in one product sample.
The sandwiches, which are sold in a 12-count red carton in the freezer section of grocery stores. were distributed to Giant-Carlisle stores in Maryland, Pennsylvania, Virginia and West Virginia. The product is stamped "Best if purchased by 03-11-2011" in the lower right hand corner. The UPC code is 7599921368.
Consumers with the "Best if purchased by 03-11-2011" product in their freezer can return it to the place of purchase for a full refund. Consumers with questions may contact the company at 1-800-982-7091 from 8 a.m. to  5 p.m. EST.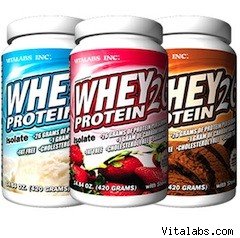 Vitalabs Inc
., working in cooperation with the U.S. Food and Drug Administration (FDA), has issued a voluntary recall of four lots of
Whey-26 Protein Powder
due to possible
Salmonella
contamination.
This recall involves several U.S. states: Alabama, Arizona, California, Colorado, Georgia, Florida, Illinois, Kentucky, Louisiana, Maryland, Missouri, New Mexico, New York, North Carolina, Ohio, Oklahoma, Pennsylvania, South Carolina, Tennessee, Texas, Utah, and Washington. Outside of the U.S.: Aruba, Ontario and Poland.
The recalled protein powder – in vanilla, chocolate and strawberry flavors – was distributed through fitness centers, online stores and in health food stores. To view a complete list of the 22 brand names and lot numbers affected, please refer to the FDA Web site.