Fry's Changes Coupon Policy – NO MORE COMPETITOR's COUPONS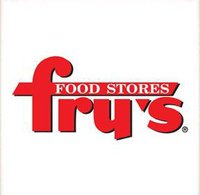 Looks like another store is changing their coupon policy – now Fry's ( which is part of the Kroger family). I personally love shopping at Fry's – but this change to the coupon policy is going to make it harder to save. This is from Fry's facebook page :
Dear Friends,
We have some news to share regarding our Competitor Coupon promotion. As we have always stated, this program was not meant to be a permanent offer. While we are discontinuing our acceptance of Competitor Coupons as of July 31st, 2011, we are maintaining the "All Manufacturer Coupons Worth Up to $1" promotion.
We're so happy you have been able to save with Competitor Coupons, but feel confident that the "All Manufacturer Coupons Worth Up to $1" promotion – in addition to fuel rewards and various other programs – will continue to provide significant savings that many of you have come to count on.
The decision to discontinue Competitor Coupon acceptance was carefully considered, and ensures that we'll be able to continue serving you for many years to come.
Thank you so much for all of the support you have shown as we have built this community. This announcement will appear in this Sunday's ad, but as our Facebook friends we wanted you to be the first to know. If you have questions, please feel free to contact us at 1-800-828-5235 option #4.
As always, we welcome your feedback and will continue to look for ways to provide you savings. We couldn't do what we do without you and sincerely appreciate each and every one of you.
Sincerely,
Fry's Food Stores
What do you think about this policy change??