Budget Savvy Diva App Is Now HERE!!!!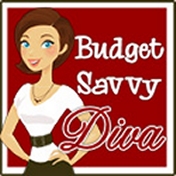 This is a project that I have had in the works for a while and I am so proud to be able to now share it with all of you. We here at Budget Savvy Diva are rolling out a Budget Savvy Diva iphone and android app – this will make finding and sharing deal so simple. Plus you will have access to store deals right on your phone! Buy it now for limited time pricing of $.99 cents
Below are some screen shots so you can see how it works
 Buy for Iphone
Buy for Android
Did you buy it yet?
 I know some are having a bit of a problem with the app – it works best with the iphone 4 and newest Androids