I ONLY Paid 15% For This Shirt! Do YOU Think It Was A Good Deal?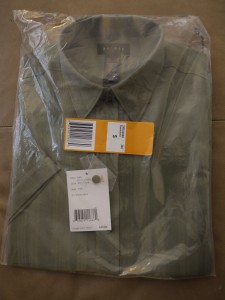 Look at what arrived in the mail today!!!
This is the shirt that I snagged from the Kohl's Sale a week or so ago.
Retail Price: $40.00
And I was able to snag it for $6.50 shipped!!
Love paying only 15% retail
Read the sale article below
Crazy Kohl's Sale!!! I Just Snagged a Shirt Shipped for 85% Off Retail
Better Picture