*MUST READ* Movie Fraud …. What is YOUR Take?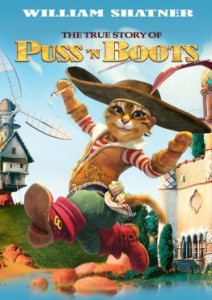 Article By Budget Savvy Diva
So it is a nice Sunday afternoon – Budget Savvy Diva.com is updated for the next 4 hours and I wanted to spend some time with the sweetie watching a film so I decided to check out the local redbox selection online… And this gem showed up.
The True Story of Puss n' Boots
With William Shatner….
Now many would think will a quick look that this is the same Puss n' Boots film coming out in theaters in about a month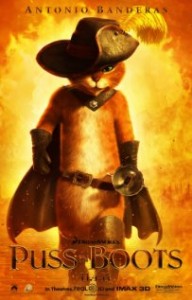 I cannot believe that companies make straight to video films basically copying the look and name of a big budget films to make a quick buck.
But take a look at the reviews ….. It makes me so mad that so many people wasted their hard earned money on renting this film
Some of my favorite reviews:
"This movie was AWFUL!! NOT for little ones. I thought it was Puss from Shrek, as well. It's NOT. Very dark characters. I don't believe that this movie should be rated G, too scary looking."
"Ouch! This movie was so painfully awful we turned it off after about 6 minutes. I wish there was a zero stars option for rating. Like others we also thought this was the Puss in Boots from Shrek. SAVE YOUR MONEY, not worth $1.08. =("
What do you think should be done?